Coxon's Haulage: Professionalism and competitive prices help FCS stand out from the crowd
24th February 2020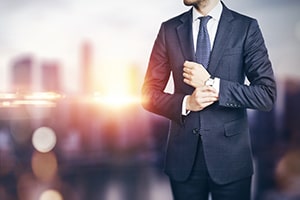 At Fuel Card Services (FCS), we pride ourselves on always delivering a professional and price-beating service to our customers. It therefore gives us great pleasure to hear from satisfied clients who contact us in this regard.
Strength of service helps to set us apart
Angela Coxon, an administrator at
Coxon's Haulage
, recently messaged us to let us know that the service we're providing is, in her eyes, a cut above the rest. "We have always received a competitive price with FCS, therefore, enabling us to make savings on the fuel we purchase for our vehicles," Ms Coxon noted. "We receive prices at the end of the week for the following week, which is very helpful." She went on to add that the level of service from our account management team also helps to ensure the business runs smoothly, commenting: "Our account manager is both professional and helpful at all times and she does not bombard us with unnecessary phone calls." The company specialises in transporting goods across the length and breadth of the UK and operates a fleet of nine heavy goods vehicles. The firm makes use of several of our products to draw diesel fuel for its vehicles each month. Ellie Baker, brand manager at
Fuel Card Services
, comments: "Delivering a non-intrusive, professional service helps to ensure our clients have the best experience possible. We also pride ourselves on offering some of the lowest prices, bringing welcome savings to our customers."
James Pugh & Son: 'Always a pleasure' to deliver great service to our customers
21st February 2020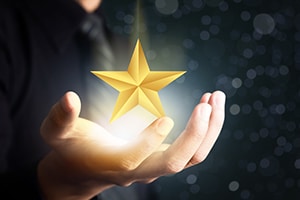 At Fuel Card Services, we aim to ensure our customers have the best experience possible, so we love to hear from satisfied clients when they get in touch. And that was precisely the case for road haulage and warehousing specialist James Pugh & Son, who contacted us earlier this month.
Bending over backwards to help
James Pugh & Son is based in Macclesfield, Cheshire and operates a fleet of 14 articulated and rigid lorries, drawing DERV using both the Key Fuels and UK fuel cards. The firm has a monthly spend of approximately £30,000. Managing director Dave Mather contacted us directly to highlight the excellent relationship his company has forged with their account manager at Fuel Card Services, Lindsay. He stated that Lindsay provides a "great service" and is always "a pleasure to deal with". He added that his team really appreciates the fact that Lindsay "bends over backwards" to resolve any problems as quickly as possible. Indeed, it gives us great pleasure to receive such glowing feedback for one of our own, while at the same time affording us the perfect opportunity to highlight the efforts of all our account managers in doing the absolute best to support our customers. Ellie Baker, brand manager at
Fuel Card Services
, comments: "Helping our customers to resolve their issues with the minimum of fuss and disruption is always a top priority for the team. Everyone here is committed to ensuring our clients always enjoy the best experience possible."
Dewar's Fork Trucks: We're enjoying the benefits of cheaper fuel
24th January 2020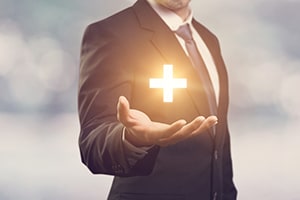 We pride ourselves on our customer support here at Fuel Card Services, as well as our ability to help clients get the most out of their money where fleet management is concerned. So it was great to hear that one of our customers - St Albans-based forklift truck supplier Dewar's Fork Trucks - has enjoyed top-notch service and made valuable savings since switching to us.
Good service and value for money
Elizabeth Clarke of
Dewar's Fork Trucks
got in touch with us to share the company's experiences since switching to Fuel Card Services. Having spent several years paying a premium rate for fuel from another provider, the company decided to switch to us after Elizabeth got all the information she needed from one of our account managers, Mike Anderson. Elizabeth said Mike was "very patient" and answered every question she had, and since making the move Dewar's Fork Trucks have been "pleasantly surprised" by the amount of money they're saving. "Mike has always answered the few queries I've had since changing over to Fuel Card Limited promptly and adequately.  I'm very impressed by his customer service," Elizabeth added. The company uses a combination of lorries, cars and vans, drawing both petrol and diesel fuel and spending about £1,000 each month. It's great to receive this positive feedback from a switching customer, and we'll be working hard to ensure Dewar's Fork Trucks stay happy and keep saving money in the future. Ellie Baker, brand manager at
Fuel Card Services
, comments: "A big well done to Mike for the hard work he's put in to bring this client onboard and keep them happy. We're always delighted to hear from a satisfied customer!"