My Fleet Hub
Keep track of your fuel cards and fleet services with 24/7 online account management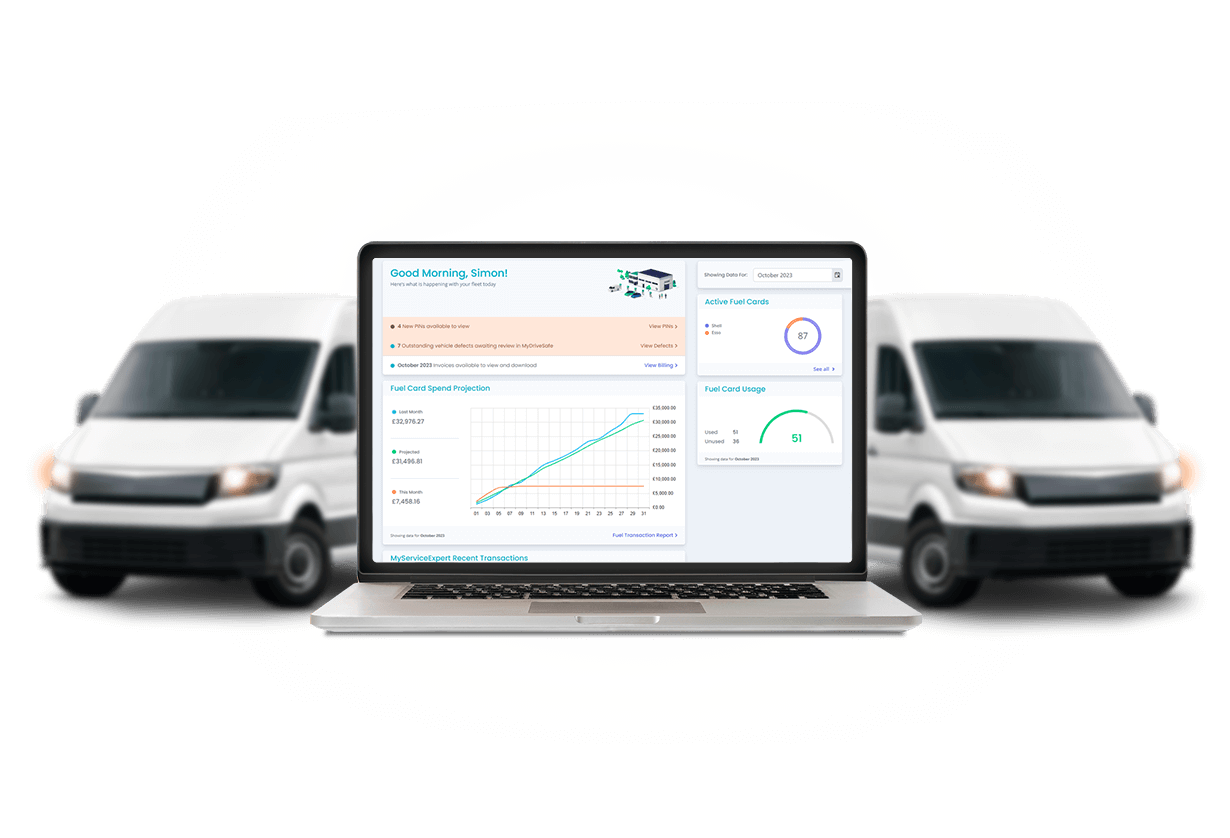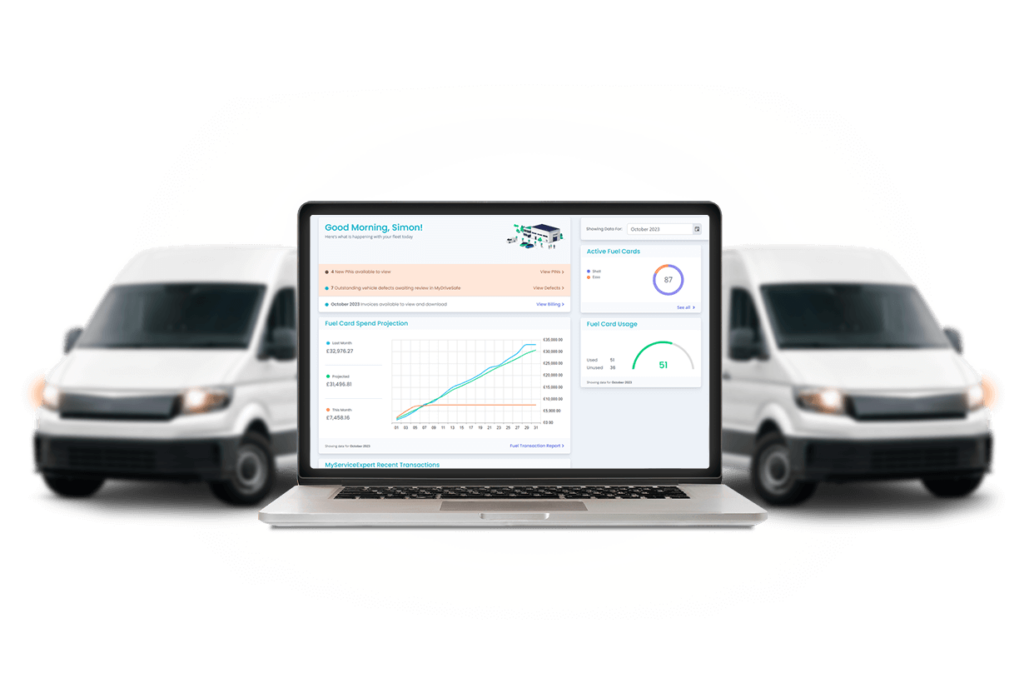 Manage Your Account Online 24/7
On My Fleet Hub, you can access all of your fleet's information on a single portal.
Make any changes to your account 24/7
View your card invoices and payments
See transactions by date and card
Order replacement cards, manage PINs and expiry dates
Run reports to manage card spending
Set-up customisable alerts to let you know if you exceed spending limits
Manage your fleet services
The portal is fully customisable, so you can prioritise the information that is most important for your fleet.
Watch a My Fleet Hub demo
Want to see My Fleet Hub in action? Take a look at the demo and see what the portal is capable of!
Access Your Fleet Services From One Place
Want to make managing your fleet even easier? From vehicle tracking to a fuel pump locator, we've got all the solutions you could need to optimise your fleet's operations – and you can access them all within My Fleet Hub.

Our all-in-one MileageCount software tracks every mile, while saving you up to 3 admin hours and reducing claims by 21%.

Access pre-negotiated rates at thousands of garages nationwide, for all of your maintenance, servicing, repairs, glass and tyre work.

A customizable system that improves driver safety & vehicle security, automates reporting, boosts MPG, and tracks performance.

Customizable checklists & easy defect reporting via the MyDriveSafe app. Keep your drivers safe and your business compliant.

Save time and money by finding your nearest fuel station with our free app. Preferred brands, 24-hour / HGV-friendly options & no more detours.