Alltask Ltd: FORS Affinity Partner Fuel Card Services have offered great consistent fuel card prices
10th September 2020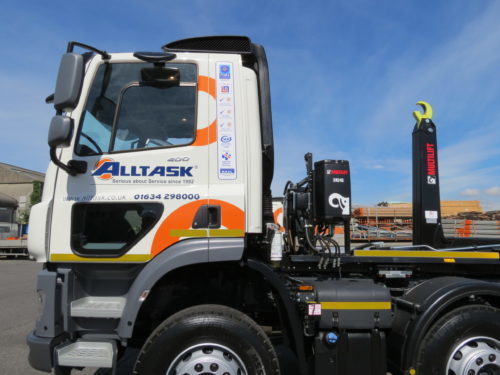 At Fuel Card Services (FCS), we aim to ensure our customers have the best experience possible. We love to hear from satisfied clients when they get in touch. For scaffolding and insulation specialists Alltask, that was precisely the case who contacted us and gave fantastic feedback.
Fast and efficient service from Fuel Card Services
Martin Lloyd, transport manager at Alltask Ltd, provided us with a thorough testimonial that illustrates his outstanding experience with his major accounts manager Rachel Pearson. We are proud to be an Affinity Partner for the Fleet Operators Recognition Scheme (FORS). Rachel is our FORS account manager and works solely with customers from the partnership, as mentioned above. "From the help and support with initial contact from our account manager, through to receiving the itemised and comprehensive invoice, the process is complete with fast and efficient service", Martin remarked. Martin continued, "FCS, a FORS partner, have offered consistent
good fuel card prices
, and more importantly an account manager who has been there many years. "Multiple benefits with Fuel Card Services include:
Fantastic interaction with our account manager, thanks to Rachel, with scheduled catch-up meetings
Excellent fuel prices which are more than 4p per litre saving
Management time reduced in understanding and coding invoices as split via department using a different cost codes
Pump locator app for outlets to use is excellent
Thank you, FCS for an excellent service." Based in Kent, Alltask Ltd have a fleet of 100 vehicles which all use diesel fuel cards including Shell and UK Fuels. Alltask Ltd has specialised experience in their industry of over 25 years. A massive well done to Rachel for your hard efforts with our FORS customers. FORS Fuel Expert card brought to you by Fuel Card Services.
VJ Technology: The FORS Fuel Expert fuel card has been a great asset to our business
7th September 2020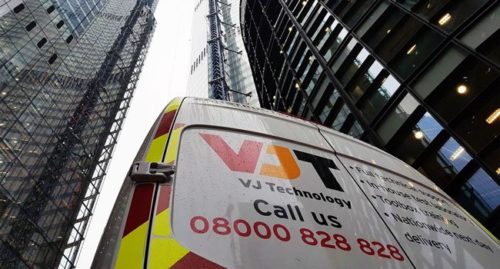 Keeping the customer happy is our top priority here at Fuel Card Services. So, we are always delighted to receive positive feedback from satisfied clients. One such client to be pleased with the efforts of our team is VJ Technology, who use our FORS Fuel Expert fuel card.
Fuel Card Services worked hard to secure very competitive rates
Aaron Buss, Fleet and Transport Manager at VJ Technology, gave us a testimonial highlighting his experience with his accounts manager Rachel Pearson. Rachel Pearson is a major accounts manager who solely looks after customers from our partnership with
Fleet Operator Recognition Scheme
(FORS). Aaron remarked, "Rachel at Fuel Card Services pushed to secure our business by offering solutions and help every step of the way. Rachel and the team at Fuel Card Services worked hard to secure very competitive rates." VJ Technology separated from its parent company in 2018. Rachel's hard work ensured the team at VJ Technology would receive the same rates as the previous parent company. Based in Kent, VJ Technology work in construction supply. They have a fleet of 43 vehicles, including cars, grey fleets, vans, and HGVs. Well done Rachel for your continuous hard work with customers from FORS. FORS Fuel Expert card brought to you by Fuel Card Services.
Medic 1 Direct Ltd: The level of service we receive from Fuel Card Services is exceptional
21st August 2020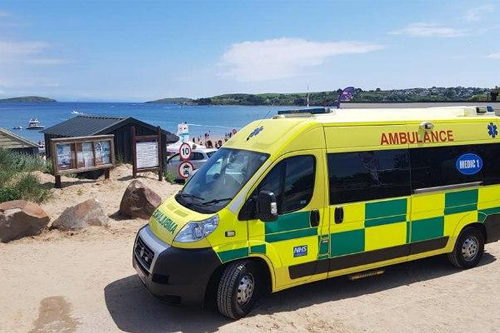 We believe providing customers with the highest satisfaction is vital. We strive to uphold our level of customer service. At Fuel Card Services, we truly appreciate receiving feedback from our clients. It gives us great joy to hear from fulfilled customers that praise our service.
Swift and professional
Jonathan Knight, accounts manager at Medic 1 Direct Ltd, provided us with a testimonial regarding the fantastic service he has received from his account manager Leanne. "Leanne went above and beyond to ensure that not only did we have everything we needed for our staff based hundreds of miles away from our office, but that we have benefitted from the additional help available during the pandemic for our vehicles," Jonathan remarked. "We have also saved a great deal of money using Fuel Card Services as our provider. Both on the fuel costs themselves and associated charges for administration. All of which are lower than competitor services we have used in the past. It gives us access to a larger pool of participating fuel stations and garages." "Fuel Card Services and Leanne have been of great value to our company." Medic 1 Direct Ltd has a fleet of eighteen vehicles that includes ambulances, vans, and cars, and draw both fuel and diesel on their
Allstar One
and
BP
fuel cards. We are delighted to hear of Leanne's excellent work – well done Leanne!