VJ Technology: The FORS Fuel Expert fuel card has been a great asset to our business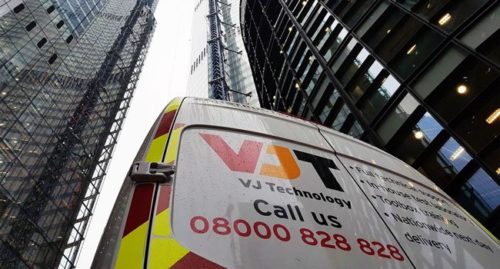 Keeping the customer happy is our top priority here at Fuel Card Services. So, we are always delighted to receive positive feedback from satisfied clients. One such client to be pleased with the efforts of our team is VJ Technology, who use our FORS Fuel Expert fuel card.
Fuel Card Services worked hard to secure very competitive rates
Aaron Buss, Fleet and Transport Manager at VJ Technology, gave us a testimonial highlighting his experience with his accounts manager Rachel Pearson.
Rachel Pearson is a major accounts manager who solely looks after customers from our partnership with Fleet Operator Recognition Scheme (FORS).
Aaron remarked, "Rachel at Fuel Card Services pushed to secure our business by offering solutions and help every step of the way. Rachel and the team at Fuel Card Services worked hard to secure very competitive rates."
VJ Technology separated from its parent company in 2018. Rachel's hard work ensured the team at VJ Technology would receive the same rates as the previous parent company.
Based in Kent, VJ Technology work in construction supply. They have a fleet of 43 vehicles, including cars, grey fleets, vans, and HGVs.
Well done Rachel for your continuous hard work with customers from FORS.
FORS Fuel Expert card brought to you by Fuel Card Services.
back