EV Charge Cards
The best solutions for charging your electric vehicles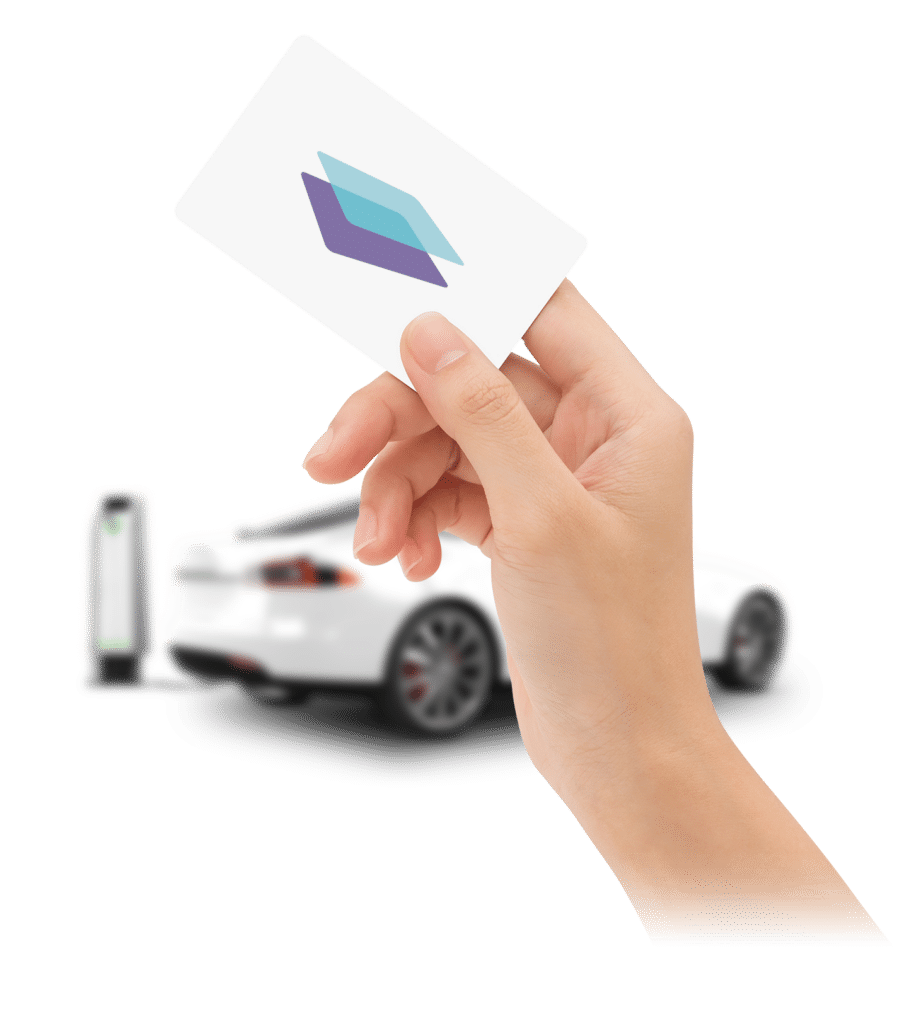 Why get an EV Charge Card?
EV Charge Cards are the most convenient solution for paying to charge your business' electric vehicles. You'll gain access to thousands of charging locations across the UK, and you might even make a saving on the electricity you use. Plus, fleets that are in the process of transitioning can use the same card to pay for traditional fuels.
Explore our range of EV Charge Cards
Access to over 11,000 charging points at over 4,000 UK locations
93% of the charge points on the network are fast, rapid or ultra-rapid
Purchase petrol and diesel with access to over 90% of UK fuel sites
Reduce downtime with access to 85% of motorway charging sites
No advance payment, only pay for the electricity and fuel your drivers use
Access to over 9000 fast and rapid charging points
Access to over 3500 UK stations for traditional fuel
Find the most convenient charging point with a dedicated app
Charging units are powered by 100% renewable energy
Access to over 13,000 public EV charge points across the UK
Save 2p per kWh when you charge your electric vehicles
Access to over 230 high speed Shell Recharge electric vehicle charging points
Use the Shell Recharge App to start, stop and pay for charge sessions remotely
Access to over 3,800 sites for traditional fuel
Frequently asked questions
See what our customers are saying
Why should I get an EV Charge Card?
EV Charge Cards are the perfect payment solution for any business using electric vehicles. Cardholders will be able to pay for their charging at thousands of locations across the UK, including many high speed chargers.

For fleets that are in the process of transitioning from ICE vehicles to EVs, an EV Charge Card offers the most convenience. You'll be able to purchase traditional fuel with the same card that you pay for charging. To make things even easier, all charging and fuelling transactions will be consolidated into a single HMRC approved invoice.
How does an EV Charge Card work?
Cardholders can charge or fuel their vehicles at any location that their card is valid. Some cards are paired with mobile apps that make finding these convenient locations even easier.

Each card is linked directly to your customer account and has a unique card ID number. Every time a cardholder carries out a transaction, this data is logged and the purchase amount added to your invoice.
Who are Fuel Card Services?
Since 1990, our mission has been to connect businesses with the fuel card that suits their needs.

We've partnered with over eight of the leading fuel providers to help your UK business make smart and practical decisions around how you pay for fuel.

Over 50,000 businesses have trusted us to help them manage their fuel costs, and we are even rated 'Excellent' on Trustpilot.

Click here to find out more!
Who can get an EV Charge Card?
Anyone that drives electric vehicles for business purposes could be using an EV Charge Card! Sole traders or small businesses can get the same benefits as a business with a large fleet.
How do I get an EV Charge Card?
Complete a quick enquiry form, and one of our account managers will be in touch shortly with your free quote. From there, they will guide you through the application process all the way through to your first charge.