RFT Services: FCS account managers are 'helpful, knowledgeable and professional'
25th February 2020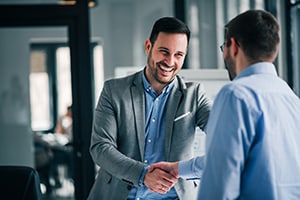 Ensuring our staff are knowledgeable, professional and always helpful is the cornerstone of our customer service commitment at Fuel Card Services. Being able to offer a comprehensive service that fully meets the needs of our clients is something we see as central to our business.
Always willing to go above and beyond
Nolan Cook, fleet manager at
RFT Services
, recently contacted us to highlight his personal gratitude for the excellent service his account manager Donna has been able to provide. "Fuel Card Services provided us with an extremely helpful, knowledgeable and professional account manager," Nolan said. "Donna was instrumental in our current choice of card and, although we haven't managed to achieve huge cost savings, we have got the service we require in the areas we require it. This service is absolutely vital in our business and our driving factor for the supply of fuel cards we need. " RFT Services was established in 2013 and is based in Norfolk, offering social housing services across the East of England. The firm operates a mixed fleet of mainly vans - more than 200 in total - and has a monthly spend of approximately £60,000. The company makes use of the Allstar fuel card and draws both petrol and diesel fuels. Ellie Baker, brand manager at
Fuel Card Services
, comments: "Donna has done a fantastic job in going above and beyond to meet the needs of RFT and it's something all our account managers aim to deliver with every client."
Arbus: Reliability and trust build strong business relationships
25th February 2020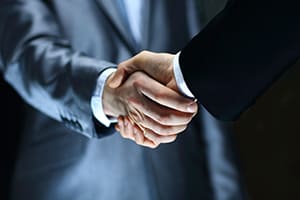 Successful business relationships are built on customer confidence, with clients sticking with companies that can deliver sustained reliability day after day and year after year. Heather Petters of highway fencing specialist Arbus recently contacted us to highlight the strength of our ongoing relationship, revealing they've never had an issue that Fuel Card Services hasn't been able to resolve.
Successful relationships are built on trust
Ms Petters stated she's "never had any complaints" when it comes to the service she's received from us. She argued the present strength of our relationship is testament to the years of hard work that have gone into building such a successful working relationship between our two firms. "We have been with Fuel Card Services for around seven years now and never had a problem with them and always found them very helpful," she said. "There is no charge on fuel cards, which makes a big difference, also they have an online portal where you can manage everything yourself, from ordering or cancelling cards to setting mileages." Overall, Ms Petters was extremely pleased with the service we continue to provide.
Arbus
has offices in West Sussex and Suffolk and operates a mixed fleet of approximately 30 vehicles, using BP, Shell and Texaco fuel cards. The firm draws both petrol and diesel fuels, with a monthly spend of around £3,000. Ellie Baker, brand manager at
Fuel Card Services
, comments: "We're always looking out for our client's best interests when recommending products and services that could help to save them time and money. At Fuel Card Services, we're in it for the long haul, so we really appreciate when longstanding customers are so happy with our work."
Primo Drinks: Fast resolutions help keep our customers satisfied
24th February 2020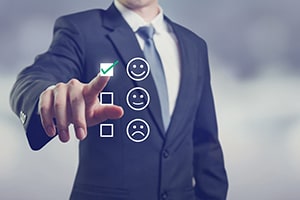 Ensuring customers' problems are dealt with quickly and professionally is the hallmark of any business that takes the satisfaction of its clients seriously. So, when we hear that one of our customers is extremely pleased by our own commitment to ensuring the problems they face are rectified as swiftly as possible, it fills us with great pride in our team.
Swift and efficient is a way to build confidence
Kelly Buxton, purchase manager at
Primo Drinks
, recently contacted Fuel Card Services to highlight the exemplary performance of their account manager in helping to resolve the problems they face as a business. "Nathan has always been very fast to respond to emails to help rectify [any problems] and is always very approachable when needing to call him," she said. "I find Nathan to be very helpful when any issue comes up and [he] is efficient in [his] communication." Primo Drinks is a specialist wholesaler in the beverage sector and operates a fleet of 50 heavy goods vehicles and cars. The company sees its monthly spend vary throughout the year, but draws all of its diesel fuel via our fuel card products. Ellie Baker, brand manager at
Fuel Card Services
, comments: "Helping to build the confidence of our customers that we take any issues they face seriously and that we'll do everything in our power to fix problems quickly is what we're all about."