Primo Drinks: Fast resolutions help keep our customers satisfied
Written by: Simon Pavey, Last updated:11th August 2020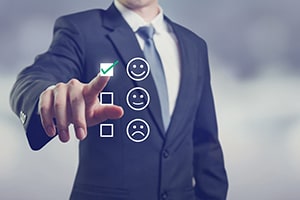 Ensuring customers' problems are dealt with quickly and professionally is the hallmark of any business that takes the satisfaction of its clients seriously.
So, when we hear that one of our customers is extremely pleased by our own commitment to ensuring the problems they face are rectified as swiftly as possible, it fills us with great pride in our team.
Swift and efficient is a way to build confidence
Kelly Buxton, purchase manager at Primo Drinks, recently contacted Fuel Card Services to highlight the exemplary performance of their account manager in helping to resolve the problems they face as a business.
"Nathan has always been very fast to respond to emails to help rectify [any problems] and is always very approachable when needing to call him," she said.
"I find Nathan to be very helpful when any issue comes up and [he] is efficient in [his] communication."
Primo Drinks is a specialist wholesaler in the beverage sector and operates a fleet of 50 heavy goods vehicles and cars. The company sees its monthly spend vary throughout the year, but draws all of its diesel fuel via our fuel card products.
Ellie Baker, brand manager at Fuel Card Services, comments: "Helping to build the confidence of our customers that we take any issues they face seriously and that we'll do everything in our power to fix problems quickly is what we're all about."
back