Alltask Ltd: FORS Affinity Partner Fuel Card Services have offered great consistent fuel card prices
Written by: Simon Pavey, Last updated:19th January 2022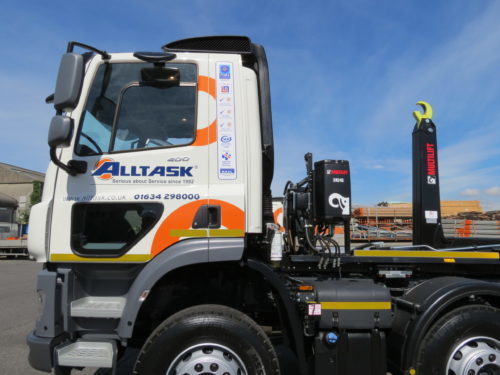 At Fuel Card Services (FCS), we aim to ensure our customers have the best experience possible. We love to hear from satisfied clients when they get in touch. For scaffolding and insulation specialists Alltask, that was precisely the case who contacted us and gave fantastic feedback.
Fast and efficient service from Fuel Card Services
Martin Lloyd, transport manager at Alltask Ltd, provided us with a thorough testimonial that illustrates his outstanding experience with his major accounts manager Rachel Pearson.
We are proud to be an Affinity Partner for the Fleet Operators Recognition Scheme (FORS). Rachel is our FORS account manager and works solely with customers from the partnership, as mentioned above.
"From the help and support with initial contact from our account manager, through to receiving the itemised and comprehensive invoice, the process is complete with fast and efficient service", Martin remarked.
Martin continued, "FCS, a FORS partner, have offered consistent good fuel card prices, and more importantly an account manager who has been there many years.
"Multiple benefits with Fuel Card Services include:
Fantastic interaction with our account manager, thanks to Rachel, with scheduled catch-up meetings
Excellent fuel prices which are more than 4p per litre saving
Management time reduced in understanding and coding invoices as split via department using a different cost codes
Pump locator app for outlets to use is excellent
Thank you, FCS for an excellent service."
Based in Kent, Alltask Ltd have a fleet of 100 vehicles which all use diesel fuel cards including Shell and UK Fuels. Alltask Ltd has specialised experience in their industry of over 25 years.
A massive well done to Rachel for your hard efforts with our FORS customers.
FORS Fuel Expert card brought to you by Fuel Card Services.
back