James Pugh & Son: 'Always a pleasure' to deliver great service to our customers
Written by: Simon Pavey, Last updated:11th August 2020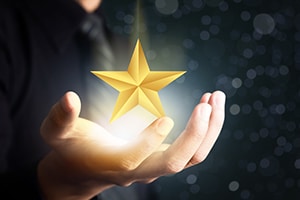 At Fuel Card Services, we aim to ensure our customers have the best experience possible, so we love to hear from satisfied clients when they get in touch. And that was precisely the case for road haulage and warehousing specialist James Pugh & Son, who contacted us earlier this month.
Bending over backwards to help
James Pugh & Son is based in Macclesfield, Cheshire and operates a fleet of 14 articulated and rigid lorries, drawing DERV using both the Key Fuels and UK fuel cards. The firm has a monthly spend of approximately £30,000.
Managing director Dave Mather contacted us directly to highlight the excellent relationship his company has forged with their account manager at Fuel Card Services, Lindsay.
He stated that Lindsay provides a "great service" and is always "a pleasure to deal with". He added that his team really appreciates the fact that Lindsay "bends over backwards" to resolve any problems as quickly as possible.
Indeed, it gives us great pleasure to receive such glowing feedback for one of our own, while at the same time affording us the perfect opportunity to highlight the efforts of all our account managers in doing the absolute best to support our customers.
Ellie Baker, brand manager at Fuel Card Services, comments: "Helping our customers to resolve their issues with the minimum of fuss and disruption is always a top priority for the team. Everyone here is committed to ensuring our clients always enjoy the best experience possible."
back