Dewar's Fork Trucks: We're enjoying the benefits of cheaper fuel
Written by: Simon Pavey, Last updated:11th August 2020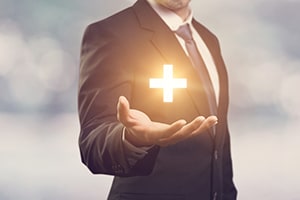 We pride ourselves on our customer support here at Fuel Card Services, as well as our ability to help clients get the most out of their money where fleet management is concerned.
So it was great to hear that one of our customers – St Albans-based forklift truck supplier Dewar's Fork Trucks – has enjoyed top-notch service and made valuable savings since switching to us.
Good service and value for money
Elizabeth Clarke of Dewar's Fork Trucks got in touch with us to share the company's experiences since switching to Fuel Card Services.
Having spent several years paying a premium rate for fuel from another provider, the company decided to switch to us after Elizabeth got all the information she needed from one of our account managers, Mike Anderson.
Elizabeth said Mike was "very patient" and answered every question she had, and since making the move Dewar's Fork Trucks have been "pleasantly surprised" by the amount of money they're saving.
"Mike has always answered the few queries I've had since changing over to Fuel Card Limited promptly and adequately.  I'm very impressed by his customer service," Elizabeth added.
The company uses a combination of lorries, cars and vans, drawing both petrol and diesel fuel and spending about £1,000 each month.
It's great to receive this positive feedback from a switching customer, and we'll be working hard to ensure Dewar's Fork Trucks stay happy and keep saving money in the future.
Ellie Baker, brand manager at Fuel Card Services, comments: "A big well done to Mike for the hard work he's put in to bring this client onboard and keep them happy. We're always delighted to hear from a satisfied customer!"
back