2023 fuel trends: what is happening to UK fuel prices?
Written by: Simon Pavey, Last updated:25th April 2023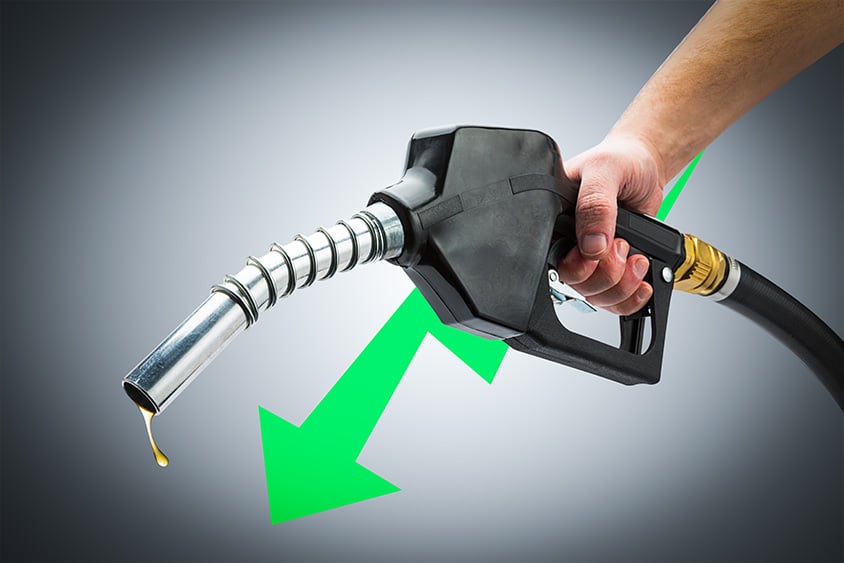 The last year has been a turbulent time for fuel prices, and while the cost of fuel hit its peak in July of 2022 the high prices are still hitting businesses and homes alike. For fleets, fuel is an essential that cannot be easily cut back on meaning that businesses with fleet vehicles have been some of the hardest hit by the prices and continue to feel the pinch.
What are the current fuel prices?
After the peak in the summer of last year, we have seen prices begin to come down. Despite this drop, prices remain high, and it's predicted that the cost of diesel will see another rise later this year.
These harsh spikes in fuel prices that we have seen and the levelling out of fuel at a price that remains much higher than the average 4 years ago is amplified by the stark comparison to the record lows seen during the first lockdown, where lack of demand saw fuel prices plummet.
Why are fuel prices still high?
The main cause of these high fuel prices remains to be the ongoing Russia-Ukraine conflict and the impact it is having on the wholesale price of crude oil, with Russia being the second biggest source globally.
Further pressure is put on the oil market as major supplying countries including Saudi Arabia, Iraq and several Gulf states announce their plans to cut output of crude oil by as much as 1 million barrels per day; a cut that will hit fuel prices and put further pressure on fleets and other vehicle operations.
Government decarbonisation package
At the end of March, the UK government unveiled a new decarbonisation package committing £400 million to the rollout of charging infrastructure across the country following a new zero emission vehicle mandate.
The package is intended to help propel the uptake of electric vehicles in a bid to reduce carbon emissions from transportation significantly. In relation to the fuel market fluctuations and the high price of traditional fuels, increased uptake of EVs reduces reliance on these types of fuel and reduces demand on the crude oil market.
For fleets, introducing electric vehicles could be a useful tool to weather the fuel-price storm and move towards a more modern operation that sees electricity overtaking petrol and diesel as the 'fuel' of choice.
Understandably, there is hesitance to invest in EV vehicles for industries using larger vehicles than cars.  However, developments in technology mean that electric last mile delivery vehicles and vans, as well as larger vehicles and HGVs are all seeing technological advancement that are bringing them quickly up to speed with their small EV cousins.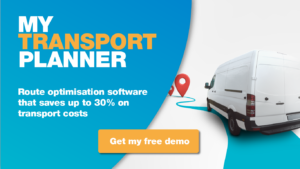 Managing fleet fuel costs
There are no signs that the cost of fuel is due to drop significantly in the coming months, and shortages caused by reduced output could even see costs go up again as we move through 2023, so it's important that SMEs take any and all reasonable steps to reduce their fuel bills.
Investing in electric vehicles and infrastructure is one way that fleets can defend themselves against the fluctuating fuel landscape, but for more immediate and affordable measures fleet managers can implement now, route optimisation and the right fuel cards are a great place to start.
My Transport Planner
My Transport Planner is a pay-as-you-go tool designed not just to plan routes, but to optimise them. What this means for fuel economy is the most efficient and effective routes that get your drivers to their destinations via the smartest route.
Where traditional route planning tools miss tricks that end up costing your fleet more in fuel expenses, My Transport Planner uses innovative tech to help you make savings not just on fuel but also on time.
Fuel Cards from Fuel Card Services
The right fuel card is not just a tool for saving money on fuel, however this is a huge benefit for fleets looking to make savings wherever possible. Other than help your fleet get the best rates on fuel, a suitable fuel card can also help reduce admin costs, improve monitoring, and increase control, as well as offering perks and benefits that your business and drivers can utilise.
You can browse our range of fleet fuel cards or fill out a quick enquiry form and our team will be on hand to help you find the right card for your fleet.
back