What to do when your vehicle receives a zero star DVS rating
Written by: Simon Pavey, Last updated:2nd July 2021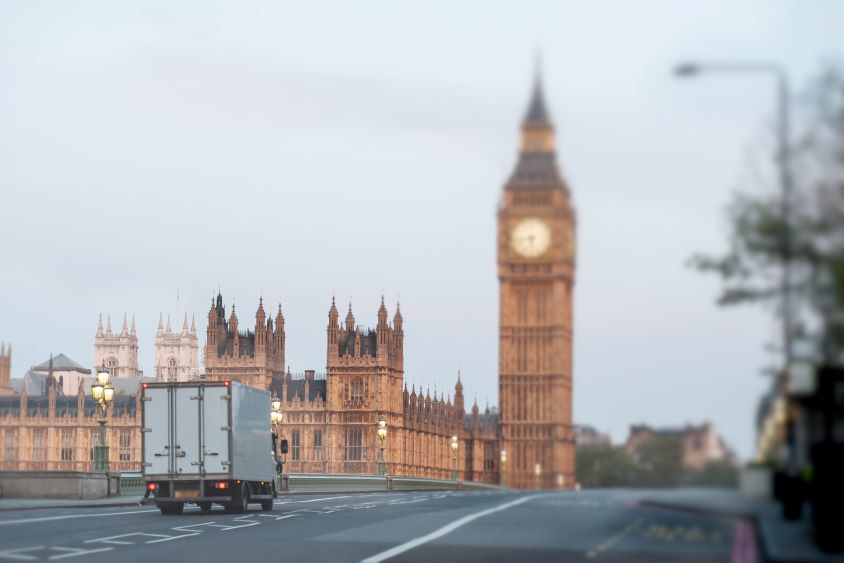 As of October 2020, it has been compulsory for HGVs to comply with the Direct Vision Standard (DVS) in order to drive in the Greater London area. This standard rates drivers' ability to clearly see and be aware of their surroundings.
However, what if one of your vehicles gets a zero star DVS rating? How do you continue to operate in London without replacing your entire fleet of vehicles with ones that comply with the standard?
How does the DVS star rating work?
A HGV with a rating of one to five stars is currently deemed safe enough to drive in Greater London. If your vehicle is rated between one and five, you can apply for a permit on the Transport For London website without the need to submit any further information.
If your vehicle receives a zero star rating, this means it is not DVS compliant. Steps will have to be taken to ensure that the vehicle is permitted to be driven in Greater London. Otherwise, you will not be granted this compulsory permit.
Safe System measures
If your vehicle gets a DVS rating of zero stars, then action must be taken. The issues that caused your vehicle to be rated so low can be amended by fitting a Safe System.
A Safe System is a series of pieces of hardware that can be fitted to your vehicle after the point of manufacturing. This means that they can be installed to any vehicle, regardless of make and model, and regardless of how it was manufactured. Obviously, this is great news for owners of zero star vehicles. If the Safe System measures weren't recognised by the Direct Vision Standard, there would be no way for the vehicle to operate in Greater London.
According to the Transport For London website, the following safety equipment must be installed to zero star vehicles:
Class V and VI Mirrors
These mirrors need to be fitted to reduce blind spots. The Class V mirror should be fitted to the nearside, and gives the driver a view of the blind spots on the side of the vehicle.
The Class VI is fitted to the front. With HGVs being so tall, drivers can't always see what is directly in front of them. This mirror, often referred to as a "Cyclops", is fitted to the front of the cab. It gives drivers a view of the space ahead of them, that they can't always see.
These mirrors give a huge increase of awareness and could save the lives of pedestrians and cyclist who are in close proximity to the HGV.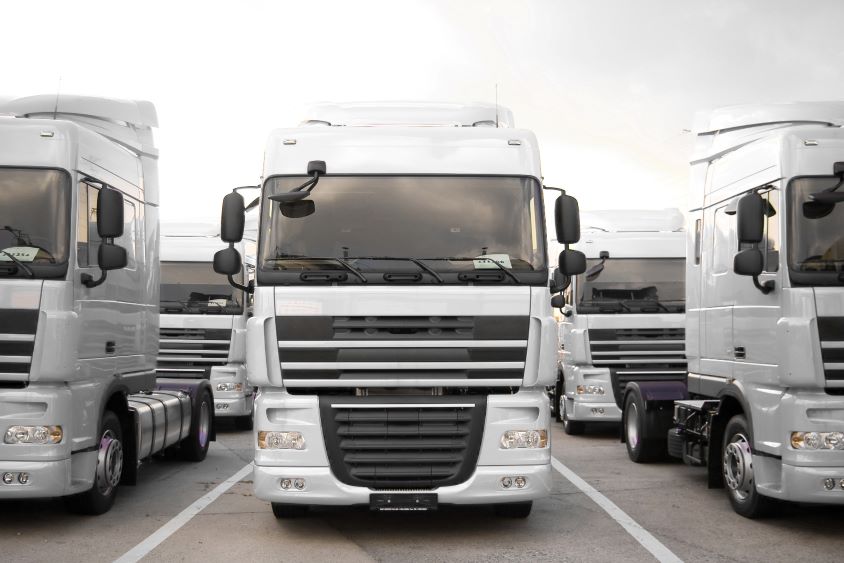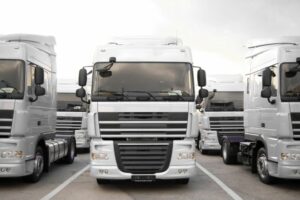 A fully operational camera monitoring system
A camera system that feeds to a monitor inside the cab is another step towards eliminating blind spots. It is possible to get a 360° system. This gives the driver a complete view of the outside of their HGV on one screen. This effectively removes all blind spots, especially when combined with the extra mirrors for extra safety and security.
 A sensor system with driver alerts
Proximity sensors are a great way to improve driver awareness. When attached to the side of the vehicle, they will alert the driver when a pedestrian or cyclist is moving alongside the vehicle. This alert will prompt the driver to check their mirrors and look at the monitor. Whilst, of course, drivers should check their mirrors regularly, this extra prompt from the sensors might save someone's life.
An audible vehicle manoeuvring warning
When a HGV turns left, it can be risky as the driver sits on the right. Systems can be put in place so that, when the driver indicates left, an audible alert will play to notify others. You'll have probably heard an example of this. Many of you will have been woken up to the sound of "warning – vehicle reversing" from a bin lorry. It is recommended that the audible warning be a combination of speech and white noise. This means that anyone with hearing issues should still be alerted, even if the speech is unintelligible.
In congested areas, this greatly improves safety around HGVs. Whilst it is important to make sure the driver is alert at all times, assuring that nearby pedestrians, drivers and cyclists are also aware of the vehicle can save lives.
Warning signage
If you've ever driven behind a HGV, you'll be familiar with such signage. "Blind Spot – Take Care" or "If You Can't See My Mirrors, I Can't See You!" are amongst the typical warning signs placed on the back of HGVs.
These signs simply remind other road users of the dangers of driving near a HGV. As a result, they drive more carefully, and stay alert to the fact that they should stay out of the driver's blind spots.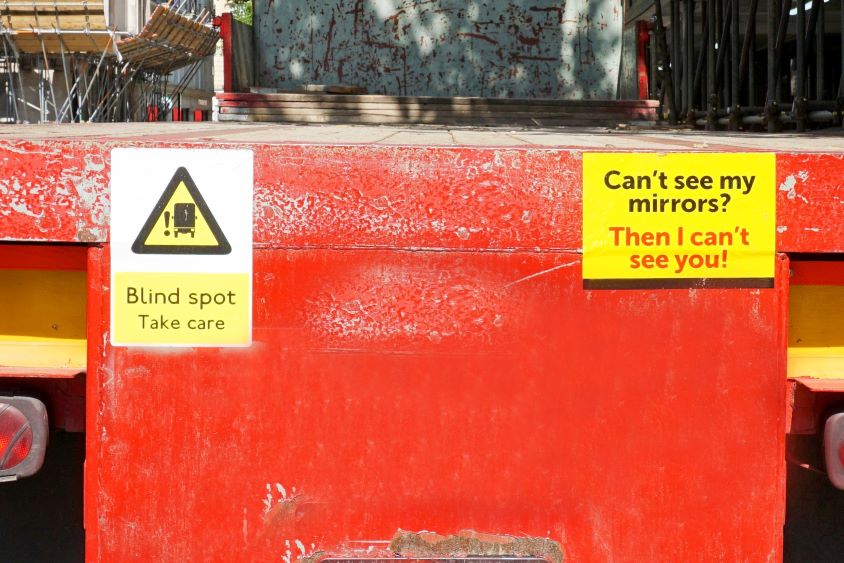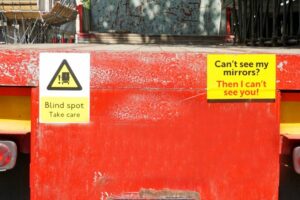 Side-underrun protection
Otherwise known as bicycle catchers, these contraptions are fitted to both sides of the HGV. They are designed to stop cyclists from being dragged beneath the vehicle during an accident. 36% of accidents between HGVs and cyclists result in fatality. This figure could be massively reduced if all HGVs are fitted with side-underrun protection.
Why do we need the Direct Vision Standard?
The DVS is just one part of the Vision Zero for London initiative. This is a series of goals set out by the Mayor of London, which are in turn part of the Mayor's Transport Strategy.
The Mayor's Transport Strategy has set ambitious goals. One of them is that, by 2041, nobody using London's transport network will be killed or seriously injured.
To eliminate these deaths, the roads need to be made safer. Part of the problem is that many HGVs (especially older models) are not designed with optimal vision in mind. With the driver sitting very high up with many blind spots, they often can't see what is directly in front of beside them. In a congested area such as Greater London, the dangers this problem presents cannot be overstated.
The DVS will reconcile this issue by demanding that changes be made to vehicles with a zero star rating. These changes will reduces the number of accidents that are caused by lack of driver awareness
In fact, we are only in the first phase of this scheme. In 2024, it is expected that HGVs rated two stars or below will need to meet the requirements of a "progressive safe system". It is likely that these requirements will correspond with advancements in available technology.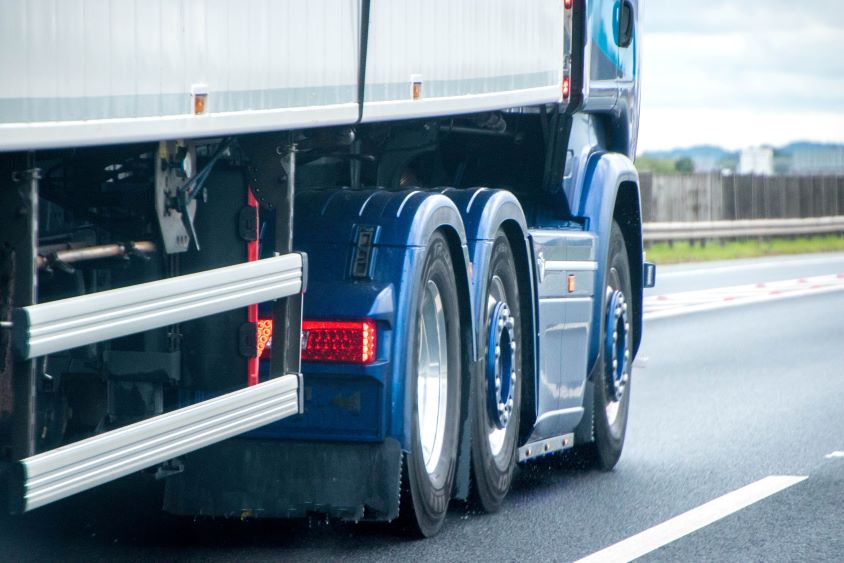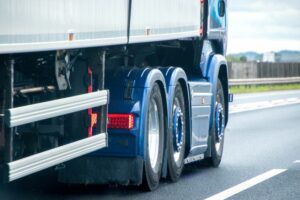 How else can you improve HGV safety?
Another way to make HGVs safer for all road users is to install telematics in your vehicles. The technology allows you to keep track of your drivers' habits.
For example, you might notice through telematics that one of your drivers is prone to aggressive breaking, sharp turning and consistent speeding. Obviously, if you notice this, you know that this driver is putting themselves and others in danger.
With this knowledge, you can encourage the driver to amend these habits. The routes they drive will be much safer as a result.
Get in touch with the Tele-Gence team today to learn more about what telematics can do for your fleet. As well as driver monitoring, your Tele-Gence account can sync seamlessly with your fuel card account. Plus, the technology offers a great deal of opportunity for financial saving. Tele-Gence also offer cameras to reduce blind spots, helping you take steps towards DVS compliance.
back