Gulf, Emo, Pace Fuel Cards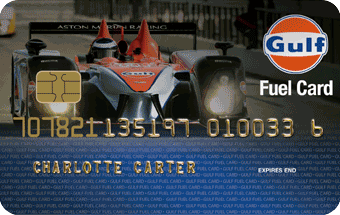 The 'local' diesel and petrol fuel cards with access to 2,500 sites across the UK, including N. Ireland.
If you're looking to source the highest quality of fuel to make powering your commercial fleet cost-effective, then the following fuel cards could be a great option for you:
Guel fuel card
Pace fuel card
Emo fuel card
These brands place a real focus on local communities, and are renowned for bringing reliable and efficient fuels not only to major filling stations, but also to petrol stations in more rural areas. Enjoy a straightforward pricing model and fast refuelling.
The benefits of Gulf, Pace, and Emo fuel cards
Service
Accepted at 2,500 sites
Accepted at all Gulf, Pace and Emo service stations and all Keyfuels sites.
Toll payment
Pace, Emo, Gulf fuel cards now accepted for M6 toll
*Subject to small surcharge
Local refuelling
Sites also found at those less populated parts of the country
Dedicated account manager
To help you get the most out of your Gulf, Pace or Emo fuel card account
Savings
Save on administration
All refuelling covered by a single VAT-compliant weekly invoice
Save on fuel
Avoid wasting fuel on detours, cards are interchangeable
Interest-free credit
Refuel now, pay later – lowers cost
Free price notifications via email
Weekly diesel prices* available in advance
*Fixed diesel price on Keyfuels sites only
Security
No unauthorised
purchases
Fuel card use can be restricted to limited types of purchases
Quality fuels
Quality fuels to protect your vehicles' engines
Manage your account securely online
Through our portal: My Fleet Hub. Check transactions, cancel cards, etc.
Save up to 10p per litre on fuel
Find the best fuel card for your business and start saving.