The HGV daily walk around check: Why it's vital for commercial vehicle operators
Written by: Simon Pavey, Last updated:13th February 2023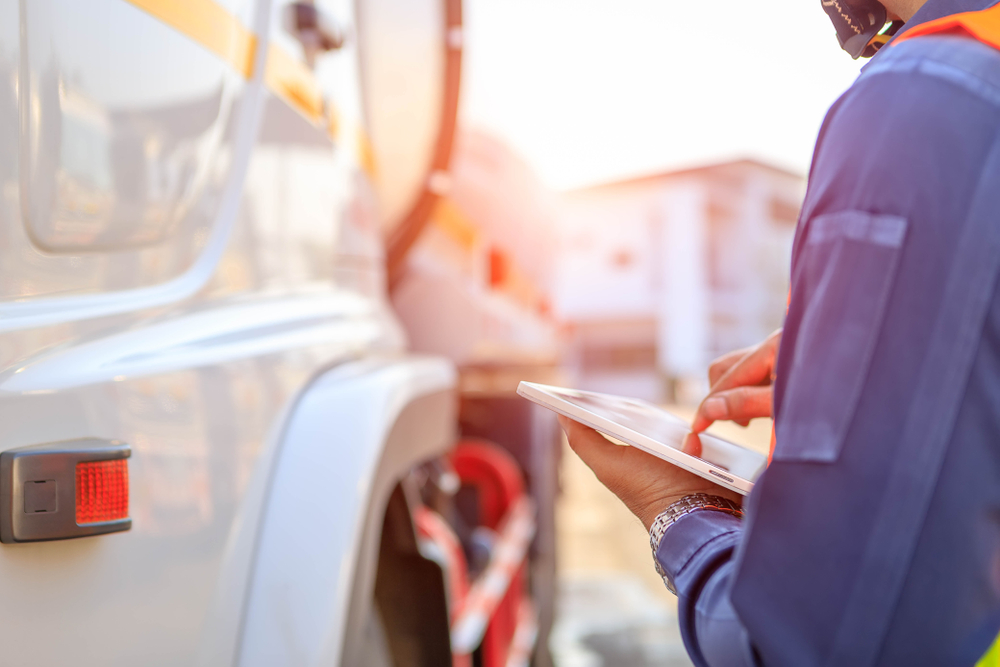 We should all do a once-over of the oil and tyres when going out in our own vehicles, but operators and drivers of HGVs have a legal requirement to do more.
By definition, these vehicles are significantly heavier than cars and could therefore pose a real risk to other road users if they are not properly maintained and cared for.
That's why the HGV daily walk around check is a vital part of road safety. It's also essential before every journey under Vehicle and Operator Services Agency (VOSA) regulations.
Here, we'll take a look at this part of the law in more detail and explain how and why HGV operators must adhere to it.
What is the HGV daily walk around check and why do it?
The HGV daily walk around check lays out what drivers need to inspect – both inside and outside their vehicles – before taking to the roads. It's just as essential as scheduled maintenance checks like servicing, and it can be followed up on at any time by police.
It aims to pick up on faults – however minor – on commercial vehicles and ensure they are addressed before they worsen and become potentially dangerous.
This might seem like a chore, but the HGV daily walk around check could actually save you money. By finding defects on lorries early, both maintenance costs and vehicle downtime may be reduced in the long run.
Indeed, according to the Driver and Vehicle Standards Agency (DVSA), 85 per cent of lorry defects could be picked up during a simple walk around. Many are also quickly and inexpensively solved.
Logistics UK and the Road Haulage Association recommend that the HGV daily walk around check should take around 15 minutes if done properly. This means it must be factored in as an essential rather than skimmed over as an afterthought.
Furthermore, it could prove crucial should detailed records of a journey be required in the event of an accident.
What should be looked at during the walk around check?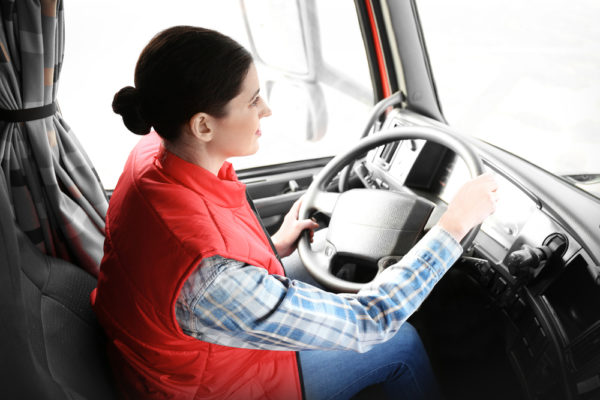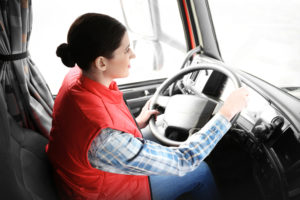 Inside the vehicle, drivers must check:
Mirrors
Windscreen and wipers
The front view
All dashboard gauges
The steering
The horn
Seatbelts
Brakes and air
Importantly, height is also a requirement, as outlined in Network Rail's 'Wise Up, Size Up' campaign against HGV bridge strikes.
Outside the vehicle, drivers must check:
Lights
Reflectors and indicators
Fuel and oil
The battery
Exhaust fluid
Exhaust emissions
Spray suppression
Brakes
Electrical connections
Coupling security
Number plates
Tyres
Warning plates
The DVSA's guidance lists everything that should be examined as part of a walk around in greater detail, and there is an accompanying video and diagram to act as a reminder.
Who is responsible for the HGV daily walk around check?
It is each individual driver's responsibility to ensure daily walk around checks on their HGVs have been carried out prior to use.
Even if more than one driver uses a lorry and it has already been out on a particular day, the next driver must do their own inspection before they embark. This will ensure the vehicle is always roadworthy and safe, even if a new fault occurs between trips.
The HGV daily walk around check may be carried out by anyone provided they have been trained to do so, whether that is a driver or a mechanic.
Although drivers cannot be expected to scrutinise their vehicles in the way a mechanic might, they should be able to spot simple flaws that could be flagged up to someone with additional maintenance training.
Fleet and other commercial vehicle owners should provide initial training for every employee when they start, then top this up with refresher courses later on. This will ensure greater knowledge of new makes and models, as well as cover any new developments in terms of updated equipment and regulations.
Remember too that equipment such as waterproof clothing and torches must be provided so that employees can carry out inspections in all weathers without missing anything.
The DVSA regularly organises and runs seminars for training purposes, so this may be worth looking into.
Failure to carry out checks
If HGV drivers are failing to carry out their daily walk around checks, owners could stand to lose more than money in costly repairs.
DVSA officers and police have the legal right to stop commercial vehicles at any time to do inspections at the roadside. Under these circumstances, they will likely ask for the records of the walk around check.
If any issues are discovered that should already have been noted and repaired as part of daily maintenance, the driver may have their vehicle confiscated and an on-the-spot fine issued.
Should the HGV be deemed unroadworthy or dangerous, both the driver and the operator may face the prospect of criminal prosecution, a public inquiry and even a prison sentence.
In the unfortunate event of an accident, daily walk around check records will also be pulled up. Should they prove lacking, the driver and the operator could find themselves liable and face considerable insurance issues.
DVSA records state that 35,744 prohibitions were handed out in 2018-19, with tyres, brake systems, steering and indicators among the most common faults.
How to record the HGV daily walk around check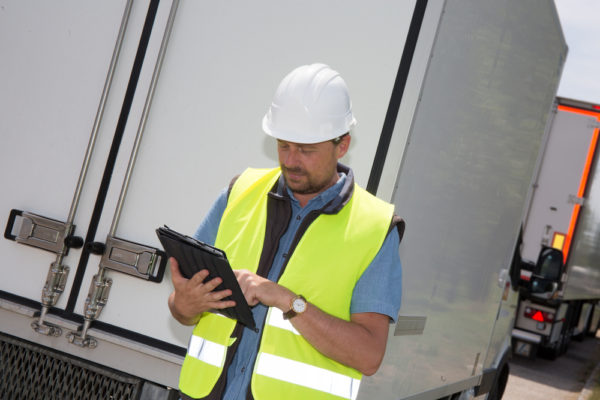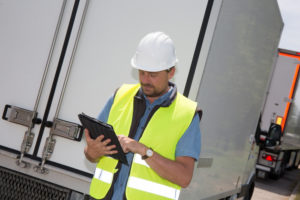 All HGV operators must have a system in place for recording and reporting their daily walk around checks. Templates can be found online to download so that drivers have their own book of vehicle walk around sheets and defect forms.
Should defects be discovered, drivers must report them so further action can be taken. They should not use the vehicle until the defect has been fixed.
On their defect forms, the following information should be recorded:
Time and date of defect discovery
Description of defect
Action taken to mitigate effects
How a daily walk around check app could help
Although paper forms remain a legally acceptable method of recording and reporting vehicle defects, they are subject to disadvantages. Drivers may lose or damage them, and some may even be tempted to backdate them in a bid to set off more quickly.
Operators also have the problem of having to transfer data from paper forms into an electronic system for their records.
In a digital age, a daily walk around check app such as MyDriveSafe offers an electronic version of this traditionally manual inspection process.
Apps are easy to use, reduce the likelihood of errors, make it easy to comply with government safety standards and boost efficiency, meaning drivers will save time while still sticking to the law.
Users can record information using Quick Reference (QR) codes on their vehicles, including photographic evidence and time and date details, with the results sent to operators' fleet management systems in real time.
This provides an auditable trail should any issues crop up with vehicles at a later date.
With new updated guidance from the DVSA on HGV daily walk around checks available online – and in video form for mobile devices – as well as apps to help carry them out, there really is no excuse not to be on top of this part of the law.
To find out more about how tools like MyDriveSafe can help ensure your fleet is safe and compliant with the law, get in touch with our team today.
back