Telematics for fleets: Debunking common black box myths
Written by: Simon Pavey, Last updated:13th February 2023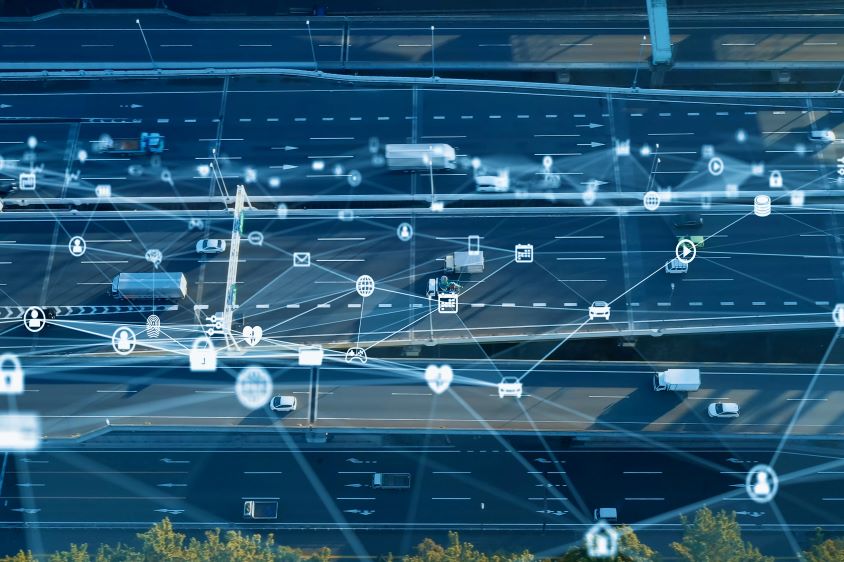 There are many add-ons to vehicles today that are designed to improve life for drivers. From heated windscreens to reversing cameras, we enjoy a more luxurious life on the road than our grandparents could have dreamt of.
One development that is coming ever more to the fore in our always-on, internet-connected society is telematics. Not only does this provide benefits for the casual driver, but the phenomenon could also be a real boon when it comes to fleet management too.
However, many businesses have a number of negative preconceptions about telematics. Let's take a look at some of them and whether they might be unfounded.
What is telematics?
First: what exactly do we mean by telematics? The term itself is a compound derived from the Greek 'tele' (distant) and the information processing word 'informatics'.
It was first used in a French government report in 1978 discussing the mass computerisation of society. Telematics refers to the transmission of information over long distances, but it generally now relates to vehicle technology in particular.
A telematics system is simply a piece of tech that fits within a crash-resistant box inside a vehicle. From there, it can receive wireless information, communicate with a server and display data, whether that is to drivers themselves or fleet managers.
With the advent of better connectivity and factors such as 5G, telematics is really taking off and many businesses are using it to better manage their fleet-based workforce.
Indeed, according to the recent Insurance Telematics Market report from ResearchAndMarkets.com, it is expected that the insurance telematics market alone will grow by 18.5 per cent per year between 2021 and 2026.
Myths and misconceptions
Despite this, many people remain suspicious of telematics. Let's take a look at some common myths and try to debunk them.
1.   It's too much like Big Brother
Contrary to popular belief, telematics won't tell tales to the police and it can't record your conversations. Your smartphone is actually far more invasive than any black box. Fleet drivers may understandably feel concerned about monitoring, but managers should reassure them that they are protected by company policies concerning privacy whenever they're at work.
With this in mind, meetings to showcase and demonstrate new fleet telematics systems may be a great way of preventing any 'Big Brother' concerns. Even better, competitions using telematics data for merit points are likely to help persuade staff that this type of tech could really be the future.
2.   It will cost too much
There will of course be an upfront cost when it comes to installing telematics. However, as with most technology, it is becoming less expensive as it is more widely rolled out. In addition, although vehicles will be off the road while they are updated – and therefore not part of the fleet – installation time has fallen to less than an hour in most cases.
What's more, telematics could actually save fleets money in the long term. Servers can send users monthly reports about the condition of every vehicle in a fleet, flagging up problems and preventing potential breakdowns.
They can also find petrol stations where fuel cards can be used for discounts; check vehicle locations to ensure drivers are within designated routes; and monitor fuel management to identify where economising could take place.
Other benefits include:
Automated pre-trip inspections
Regular expense reports to assist with tax compliance
Electronic distribution of tasks to prevent drivers needing to return to depots
According to the RAC, businesses could expect to save up to 15 per cent a year on fuel, wear and tear and accidents through using telematics.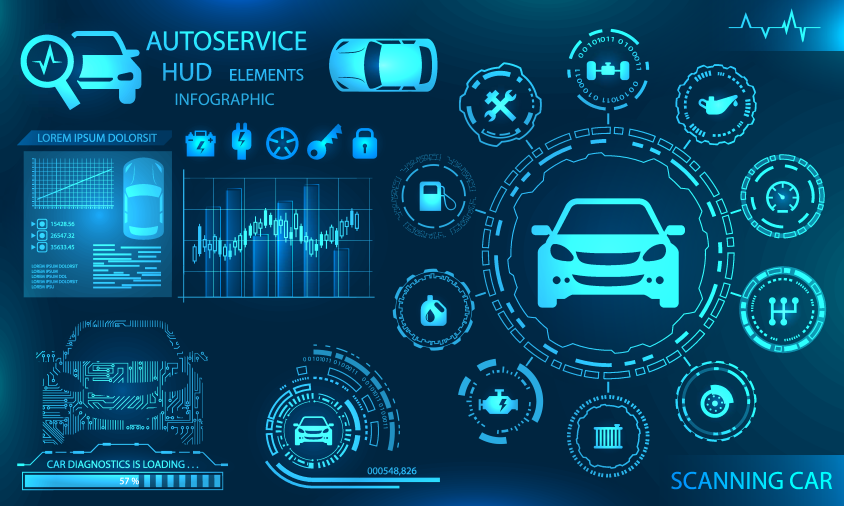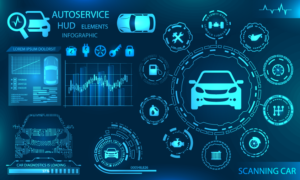 3.   We've already got GPS and apps. As a small business, we don't need telematics
Telematics is so much more than simply GPS tracking, as we've touched on above. Whether you've got two employees or hundreds, having dedicated technology to better understand and improve performance could be a real boost for compliance and your finances.
Consider also the following situations:
Telematics can call for help automatically if drivers are ever in a crash
Users have an SOS function to summon assistance themselves if there is an emergency other than an accident
Time-series data can be collected to keep freight in the optimum condition, e.g. ensuring cold food stays cold
Audible warnings can be issued for hazards such as upcoming roadworks
Telematics can connect with clients and customers to boost satisfaction by showing them expected delivery times and other data
Black boxes can be activated in the event of theft to track vehicles
All of this is far more than single apps can do – all in one place.
4.   It's a distraction for drivers
Unlike smartphones and traditional sat nav devices, telematics can read and dictate things like messages and maps. Therefore, although they have more functionality, they don't bother drivers as much with visual notifications. This could actually help to reduce stress and incentivise better driver behaviour.
Furthermore, since reports can flag up unwanted habits such as idling for too long and harsh cornering, fleet drivers may find themselves keen to concentrate more on the roads, not less.
5.   It's data overload – we can't cope
Telematics doesn't necessarily require a lot of resources: it can be customised for particular alerts and reports to improve efficiency. That way, you can ensure you're only getting the information you really need, when you want it.
Simply setting aside a little time every so often to monitor it should be enough – and it could even save time and money, not cost them.
As you can see, telematics is far more than glorified GPS. It has an ever-growing list of functions that could help fleet managers in all kinds of industries, whatever their size.
If you want to know more about how to incorporate this type of tech into your operations, just get in touch with Fuelcard Services today for expert advice.
back