Decline in exports hampers UK car production
Written by: Fuel Card Services, Last updated:14th February 2022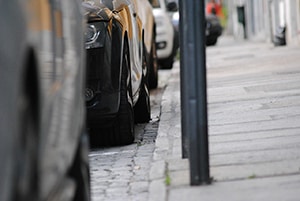 An ongoing decline in exports is hampering production volumes in the UK automotive market, new figures have revealed.
The Society of Motor Manufacturers and Traders (SMMT) has recorded a 14th successive monthly decline in UK car output in July.
International headwinds hinder markets
According to the SMMT's findings, UK vehicle manufacturing output fell by 10.6 per cent in July in comparison to the same month last year. It represents a sustained drop-off in production, with analysts arguing a lack of export activity is largely to blame.
SMMT chief executive Mike Hawes stated: "Another month of decline for UK car manufacturing is a  serious concern.
"The sector is overwhelmingly reliant on exports and the global headwinds are strong, with escalating trade tensions, softening demand and significant technological change."
Overall, export orders are down by 20 per cent since January against the same period last year, and with the majority of UK production for export buyers, this represents a major difficulty for manufacturers to overcome.
This downturn is especially frustrating, as it comes at a time when domestic demand for new models continues to improve, having risen by 10.2 per cent during the last 12 months.
Jenny Smith, general manager for Tele-Gence, commented: "Difficulties in international markets have placed significant pressure on the UK automotive sector in recent months. The problem is, there's no real end in sight to this dilemma."
Your business can benefit from affordable telematics with no hidden start-up fees or long-term commitments. Find out how at www.tele-gence.com
back