Choosing the right EV for your fleet
Written by: Simon Pavey, Last updated:15th February 2023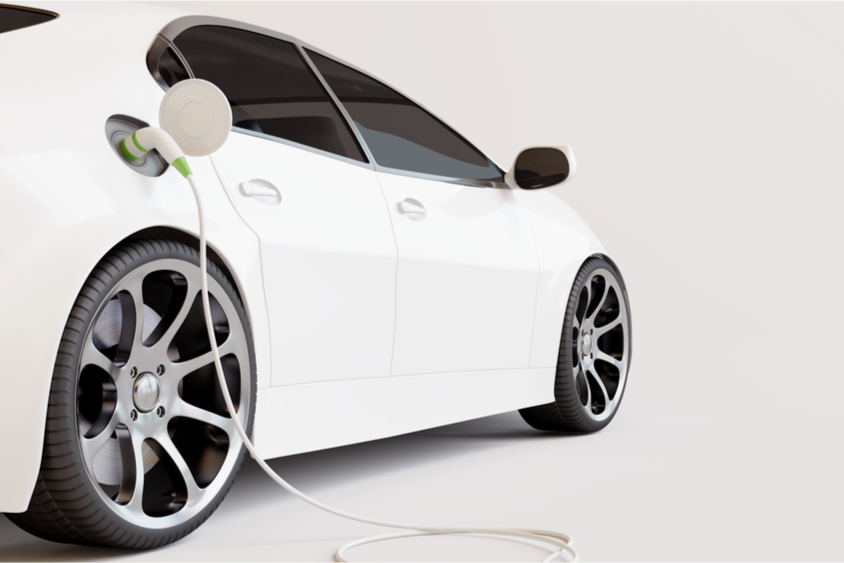 Electric vehicles have come a long way in recent years, and with the incoming 2030 ban on fossil fuel burning vehicles, it might be time for your business to start thinking about making the transition to EVs.
There are many things a fleet manager must consider when choosing an EV. It's still true that you're still likely to spend a little more purchasing an electric car than a traditional one. With that in mind, it's vital that fleet managers put much consideration into the needs of their business when adopting an EV fleet.
Analyse your current vehicles' routes
One of the first steps is to decide which of your vehicles could be replaced with EVs. The average range of an electric vehicle is just shy of 200 miles on a single charge. If you have vehicles doing less than that in a single day, they are prime candidates to be replaced with electric vehicles! It will also be a lot easier to analyse the mileage of your current vehicles if you are making use of a good telematics system like Tele-Gence.
Remember that weather conditions and battery drainage can have negative effects on the amount of mileage you can achieve on a single charge, and the range listed on vehicle specifications tend to be on the optimistic side.
When choosing the right vehicle, your mileage is the most obvious consideration. You might be tempted to go with the cheaper option, but if it lacks range then you'll have to charge more often. This will lead to more down time and a potential loss of profits.
When looking at your vehicles' typical routes, the next thing to consider would be the availability of charging points.
Long Range EVs
If your vehicles are often tackling longer journeys, it doesn't have to mean that the switch to electric vehicles is a no go. Increasingly we are seeing long range EVs that can traverse more miles on one charge, with new models offering as many as 500 miles EV range.
Of course, with newer vehicles and ore expensive brand the cost are higher and as such long range EVs might not be a financially viable option for many businesses at this stage but as technology further develops we are more likely to see the cost of long range EVs coming down as newer model's potential mileage goes up.
For businesses in need of long range electric vehicles but not willing to wait for the price to come down, opting for shorter range EVs and putting time into route planning and infrastructure could be a good starting point.
When looking at your vehicles' typical routes, the next thing to consider would be the availability of charging points.
Charging points
Public charging at forecourts is becoming more accessible every single year. For example, Shell recently opened their first all-EV charging hub. We're likely to see more of these hubs pop up all over the UK in the coming years.
However, charging in public tends to be the more expensive option. If possible, you'll want to install vehicle charging points at your base of operations. That way, vehicles can charge overnight and be ready for the next day. Alternatively, your drivers might take their work vehicles home with them and charge overnight there.
Both of these options are cheaper than going to a public charging space, and if your drivers do less than the average 200 miles per day, this will make transitioning to EVs a whole lot easier for your fleet!
Whilst getting chargers installed at home or at your depot can be expensive, you're still likely to save in the long run. The cost of running electric vehicles is cheaper on average than traditional vehicles despite the heftier up front cost.
Furthermore, the UK government offers grants to those having chargers installed. This is part of their effort to reach net zero by 2050. Workplace Charging Scheme can help you with as much as 75% of the cost of charging points and their installation.
Consider payload weight
When choosing the specific EV that your fleet will acquire, payload weight is something you should think about. This is especially true when it comes to electric vans.
It is recommended that you clear out your current vehicles before acquiring an EV. This will help you to determine whether you are carrying excessive weight. Are there tools or building materials being stored in your vehicles that are no longer needed, for example?
Also consider how many people will be expected to occupy the vehicle. If your drivers are typically carrying more than one person, this could affect the overall range of an EV. As mentioned earlier, the range listed on vehicle specifications tends to be optimistic, and is likely measured with only the driver in the vehicle, and does not account for passengers. Therefore, if you are a taxi firm for example, you might want to get an electric car with more range than you think you will need, just to be on the safe side.
How can Fuel Card Services help?
At Fuel Card Services, we are now offering customers the Shell Electric Vehicle Card. If your fleet is going to rely on using public charging points once using EVs, then this card could save you up to 2p per kWh when you use a Shell charging site.
With this card, you'll get access to over 7,500 charging points, with nearly 1,000 of those being rapid chargers! Of course, Shell is constantly expanding their network of charging points, so this card will only become more useful over time.
What makes this card a great choice for fleets who are slowly transitioning to EVs is that it can be used to purchase traditional fuels as well – it's flexible and convenient, and will help you on the road to becoming a fully electric fleet.
Get in touch with our experts today and we'll see how we could keep the wheels of your fleet spinning with the Shell Electric Vehicle Card!
back