Installing EV Charging Depots – What Should Be Considered?
Written by: Simon Pavey, Last updated:14th February 2023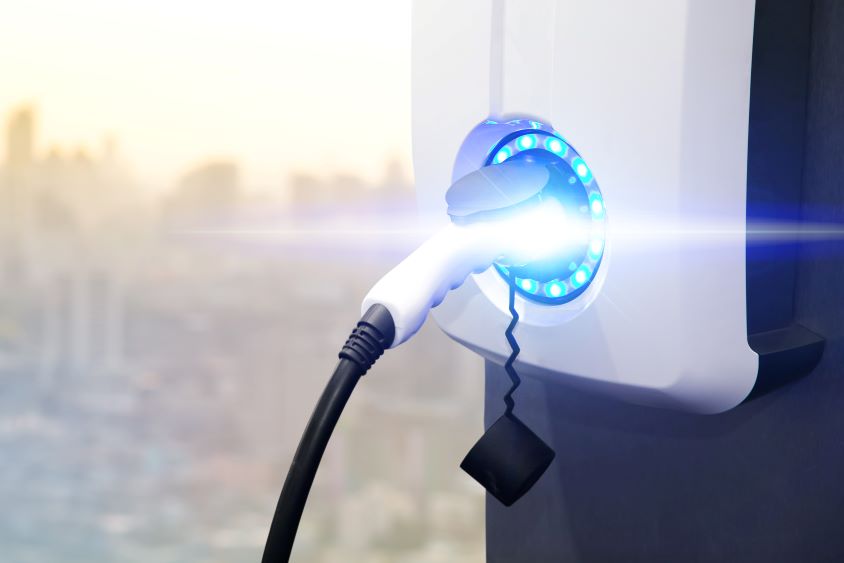 There can be no denying that electric vehicles are on the rise. Over the last five years, the total volume of plug-in vehicles registered to the UK (meaning pure electric and hybrid models), has increased fivefold to 515,000.
With growth in the number of vehicles on the roads comes a growth in demand for the infrastructure and technology to charge those vehicles, and it's this exact topic that we'll be diving into today as we examine the challenges and considerations associated with EV charging depots.
This article is intended to help fleet operators make smart decisions around EV charging, but it's also packed with information that could help you get to grips with the basics of EV charging if you're a consumer and thinking about having an electric charging point installed at your home.
What is an EV charger?
At an electric vehicle (EV) charging station or depot, you'll find a simple charging unit that you can plug your electric vehicle into. Once plugged in, a direct electric current will flow into your vehicle, charging the battery so you can get back onto the roads.
On the 4th January 2021, there were 20,755 public electric vehicle charging units available in the UK- with 3,880 of those being rapid-charge devices. This number is growing quickly, with the total amount of devices increasing by a quarter at one stage in 2020 and, if the current trend continues, we should expect to see it increase to around 25,000 by 2022.
Aside from public charging stations, though, there's also the option of having a charging point installed at a residential household or commercial depot. This is desirable both for consumers with hybrid or electric cars as their main modes of transport, and for businesses who wish to electrify their fleets and have them charge up on commercial premises while not in use. With that in mind, let's take a closer look at the type of EV chargers you'll find in market.
Types of EV charger
Whether chargers are being bought by a commercial entity or an individual for residential use, they broadly fit into three main categories:
1) Rapid EV chargers
Naturally, these devices are the fastest type of EV chargers you'll find in the UK. Examples include Rapid DC chargers, Tesla's Supercharger network, and Rapid AC chargers – and they're typically found at dedicated charging stations.
These high-speed chargers can supply power at upward of 50kWs, which means they could charge most electric vehicles to 80% power within 20 minutes to an hour, which of course varies based on the vehicle and battery.
It's worth noting that not all vehicles capable of handling the voltage associated with rapid charging are compatible with all charging networks. Tesla's supercharging network, for example, exclusively works with Tesla vehicles such as the Model X and Model S. Potentially the most compatible rapid charging format is CHAdeMO, with the Nissan Leaf, Hyundai EVs, and Mitsubishi hybrid models using this 50kW charging model.
2) Fast EV chargers
You'll find fast EV chargers at locations where vehicles are likely to be parked for an hour or more. Think supermarkets, shopping centres, and the likes.
These charging devices typically offer either 7kW/h or 22kW charging speeds. By simply dividing the total kW capacity of your EV's battery by the charging speed, you can calculate roughly how long it would take to charge your EV. So, a 50kW battery on a 22kW fast charger would require around 2-3 hours to fully charge.
3) Slow EV chargers
At the cheaper end of the EV charger price range is slow EV chargers. This is the most popular method of charging EVs residentially, with charging speeds for home units typically hovering between 2.3kW and 6kW.
Given the low voltage of these chargers, they're often used to charge electric vehicles overnight – which is perfect when the vehicles are being used to commute to work, for example.
It wouldn't be ideal to have cars parked for upward of 6-hour periods to charge in public spaces, so slow EV chargers are rarely found at public charging stations or even public car parks – however they're typically a great option for consumers given the typical unit cost for one of these chargers is typically around £500 per unit.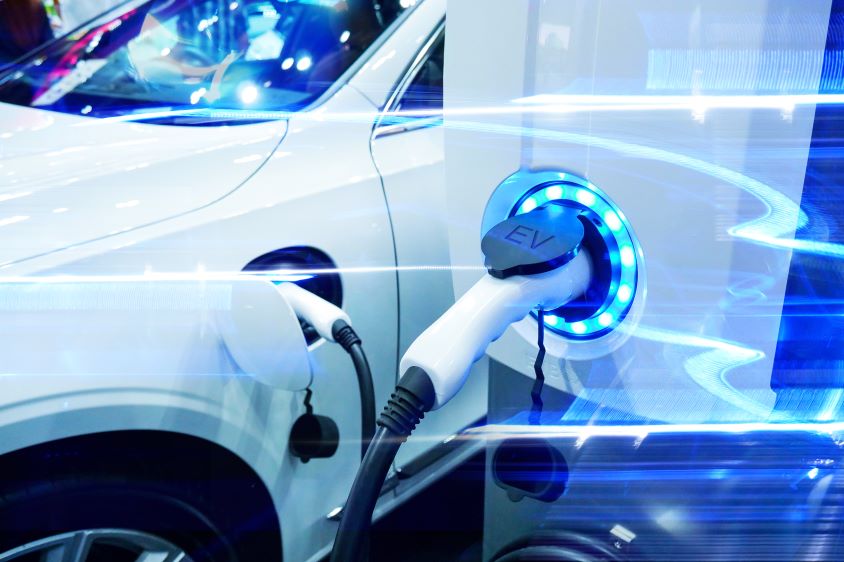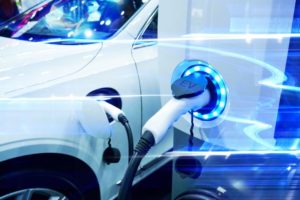 Balancing EV charger costs
Having mapped out what type of EV chargers are available in market, the next obvious question is which type of charger is cost-effective for you to acquire?
The first step is determining the total power demands of your fleet, as well as the time you can allocate to EV charging. When considering power demands, identify:
The total battery capacity of your individual fleet vehicles, as well as the total amount of vehicles you'd need to be charging at any one time. If you don't put the right charging infrastructure in place, you could find yourself unable to charge one or more of your vehicles – which could impact profitability if you're running a commercial fleet.
The type of charging connectors your vehicles utilise, and how this compares to the charging points you're looking to install, as well as those your vehicles will pass by and utilise when driving.
Type 2 EV chargers are compatible with the vast majority of plug-in EVs and are probably a good option for residential charging needs. Larger vehicles with higher battery capacities, however, could be better suited to CCS chargers that are capable of charging at speeds of up to 350kW/H.
Long-term cost considerations
Once you've established your power demands and confirmed compatibility, next consider the long-term vs short-term financial benefits associated with the infrastructure purchasing options you're considering.
Buying just enough equipment to meet your charging needs now is a cost-effective strategy if your demand for power is unlikely to expand in the foreseeable future, however businesses that are looking to scale-up their operations in the coming years may want to consider going for slightly faster charging technology in the interim that will avoid a situation whereby you don't have enough charging units or capacity to keep all of your vehicles operational as the fleet grows.
For a fuller break down of all of the costs that come with owning an EV fleet, read our insights.
EV charging costs: is there any help available?
One final tip from the team at Fuel Card Services is to explore whether there are any government grants available for businesses that are engaging with EV charging initiatives and who are committed to making their fleet operation more sustainable.
For residential vehicles, the government has implemented an Electric Vehicle Homecharge Scheme under which the government will subsidise a large percentage (around 75%) of the charging point installation cost – which is a great option for those commuting to work.
For commercial fleets, there are financial incentives created around reducing emissions through electrification, and the government have outlined a full list of vehicles that could be eligible for a grant that covers a percentage of the purchase cost of these vehicles. This could be a huge boost to UK businesses who are looking to reduce their carbon footprints in the coming years.
How could Fuel Card Services help?
Aside from putting the right charging infrastructure in place for your fleet, you could also look to reduce costs on fleet servicing and maintenance. Our range of professional fleet services can help you achieve exactly this, and our product offering includes everything from advanced telematics to a mileage expenses system.
Of course, it would also be great if you could save money when you charge your vehicle, and with the Shell Electric Vehicle Fuel Card, you can do just that! You'll save up to 2p per kWh with access to over 7,000 charging points.
Get in touch today, and we'll see how we could help your fleet.
back