For drivers operating within a commercial fleet, refuelling at petrol stations while on the job is an absolute necessity. The cost associated with refuelling, however, is not universal when comparing routes like-for-like.
That's because there are many external factors that could affect the cost of refuelling, including the type of engine a company car uses, as well as its fuel efficiency. Should, then, the driver be solely responsible for covering the cost of petrol, despite having no control over the specifications of the company car they're given?
The government believe not, which is why they help businesses determine how to fairly reimburse employees who drive for commercial purposes – by publishing advisory fuel rates that set out an approximate cost of fuel based on car efficiency. In this article, we'll explain how these advisory fuel rates work, and what to look out for if you're a fleet operator.
What are advisory fuel rates?
Advisory Fuel Rates (AFRs) are set by the government each quarter. They're designed to give businesses a reasonable estimate of how much drivers should be paying for fuel, accounting for how many miles per gallon a vehicle should be able to cover (on average) based on its engine size.
AFRs help to ensure that drivers are fairly reimbursed for any miles they travel for business purposes, whether that entails operating HGVs or city taxis. They have two main applications:
 Serving as a guideline for fuel costs to make it easier to reimburse employees for any miles travelled for business purposes.
If businesses pay all of employees' travel costs, then AFRs can help to calculate how much drivers need to repay for any fuel used for private travel.
These are the only instances in which AFRs are applicable.
How HMRC calculate advisory fuel rates
Calculating the precise rate of fuel consumption for every company car used in the UK simply isn't feasible at scale, and so HMRC devised a system for calculating AFRs that takes into account:
Engine size.
Miles per gallon – using an average based on manufacturer's guidelines.
Fuel prices – based on the Department for Business, Energy, and Industrial Strategy recommendations.
Fuel prices are, therefore, estimated, and rounded to the nearest penny.
The ideology underpinning AFRs is to ensure that drivers pay a fair price for commercial fuel in the long run. It's crucial to acknowledge, then, that these rates are 'advisory'. If your fleet cars are more fuel efficient than the advisory rates, then you could be exempt from fuel benefit charge.
Conversely, if your drivers are having to pay higher than the AFRs for commercial fuel, the difference is as taxable profit and classed as earnings under Class 1 National Insurance rules.
Advisory fuel rates in 2022
It's crucial to always check the latest government guidelines to find out which advisory fuel rates currently apply. As of January 2022, the advisory fuel rates were as follows:
| Engine Size | Petrol – rate per mile | LPG – rate per mile |
| --- | --- | --- |
| 1600cc or less | 13 pence | 9 pence |
| 1601cc to 2000cc | 15 pence | 10 pence |
| Over 2000cc | 22 pence | 15 pence |
| | | |
| Engine Size | Diesel – rate per mile | |
| 1600cc or less | 11 pence | |
| 1601cc to 2000cc | 13 pence | |
| Over 2000cc | 16 pence | |
These rates change frequently, and are reviewed four times per year by HMRC, on the first day of March, June, September, and December.
Fully electric cars are comparatively cheaper to run than petrol, diesel, or LPG equivalents, and are consequently cheaper – at 5 pence per mile. Hybrid cars, however, are treated as petrol or diesel cars when calculating AFR.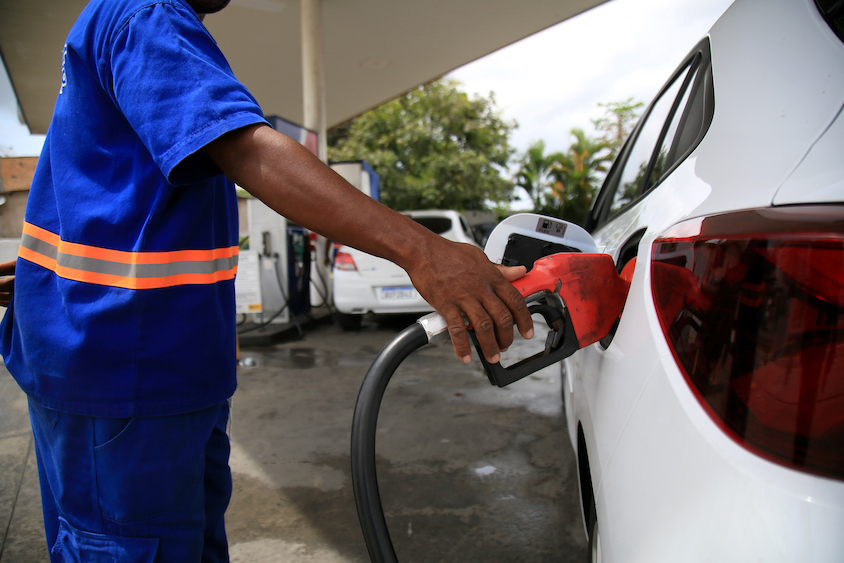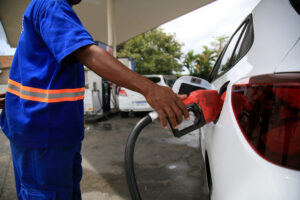 What do advisory fuel rates mean for businesses?
Now that we've covered what AFRs are, here are our tips on how you can manage them as a fleet operator.
Accurately log all business mileage
Crucial to calculating the exact price of fuel your drivers are paying is understanding precisely how many miles they are covering. In the modern world, the most practical way of achieving this is through digital technology.
For example, at Fuel Card Services we offer an all-in-one software product called MileageCount which automatically records each mile travelled by your drivers and reports to a centralised database; making it easy to generate accurate mileage records for all fleet vehicles.
Beyond saving you time on admin and money on mileage claims, this software could empower you to make calculations around how much to reimburse your drivers for fuel, with a high degree of accuracy. Failing to do so could result in HMRC imposing car fuel benefit at a later date when your business is audited.
Be clear on how company car petrol is paid for
Having a legitimate and well-thought-out process for ensuring drivers are adequately compensated for fuel costs is crucial. However, communicating your process to drivers and ensuring they can get to grips with it at a glance is also a must for businesses.
It may therefore be wise to review how you communicate your stance on AFRs and your internal processes to drivers. Should you be publishing a policy on your website, are you providing written documentation on your company policies, and do drivers understand your policies?
Regardless of whether your business model involves retrospectively reimbursing drivers for fuel, or paying all travel costs up front and claiming money back from your workforce, having clear communication around how the system works is crucial. It may affect recruitment, as prospective employees may appreciate transparency and clarity from your business' end.
We hope this article has helped shine a light on why advisory fuel rates matter and explain how they work. One final note from us is that these rates do not apply if drivers are using their own vehicles to drive on behalf of a company, so it's worth assessing how exactly AFRs fit into your business model.
How can Fuel Card Services help?
At Fuel Card Services, we specialise in helping businesses save money on their fuel costs. On the one hand, a fuel card from our range of branded cards could make a real impact to your bottom line for every mile driven by your team.
On the other, our MileageCount software and advanced telematics service can be used to properly track your driver's routes, and plan routes efficiently. Calculating advisory fuel rates could therefore become a breeze with the right technology in place.
If you're interested in taking your fleet operation to the next level, our Tele-Gence technology can give drivers access to live traffic updates that make route planning more efficient and give you insights into their driving habits to help become more efficient with fuel consumption.
Tele-Gence also synchronises seamlessly with your fuel card account, making them the perfect pairing for keeping your fuel costs and consumption as low as possible. If you think your fleet could benefit from these services, get in touch today and see how we could help you.