Rolling out Workplace Charging: bp pulse and Fuel Card Services partner up
Written by: Simon Pavey, Last updated:20th September 2023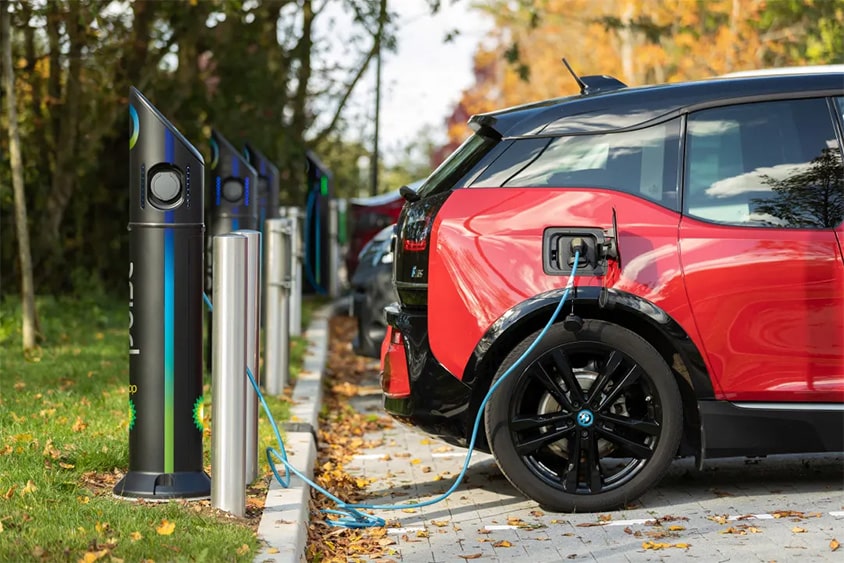 Growing EV fleets need modern charging solutions, and we are proud to announce that we have partnered with bp pulse to offer our clients the latest in workplace charging solutions.
Fleets look different from business to business, and with the push towards NetZero2050 bringing about a surge in the uptake of electric fleet vehicles, it's important that workplace charging is as diverse as the companies that use it.
Tailored electric fleet solutions
bp pulse is supporting seamless integration of EVs into fleet operations with both workplace charging points and the software to effectively manage them.
With a suite of services to help you build an EV eco-system that slots perfectly into your business model, bp pulse can facilitate the EV rollout for your business. As a leader in the refuelling and recharging industry, bp pulse provides quality equipment and services so you can have confidence in your charging infrastructure and the support available to you at every step of the process.
A partnership at the forefront of the EV movement
Fuel Card Services are dedicated to supporting business fleets in all their forms with the smooth switch to electric vehicles. From our range of fuel cards to our partnership with bp pulse, we are building an offering for EV fleet managers that's designed to help your fleet run as smoothly and cost-effectively as possible.
James Ash, Director of Account Management & Business Services at bp pulse said:
"bp pulse is delighted to partner with Fuel Card Services to offer end-to-end electric vehicle (EV) charging solutions for their customers transitioning to EV fleets, complementing bp's existing fuel card relationship and supporting customers through a seamless transition."
The bp pulse & Fuel Card Services partnership is an exciting new addition to our service offering and we are excited for the roll-out of Workplace Charging. If you are interested in how bp pulse can help you reinvent your charging infrastructure and systems, don't hesitate to get in touch today.
back