Top tips for navigating the UK's smart motorways
Written by: Simon Pavey, Last updated:2nd February 2022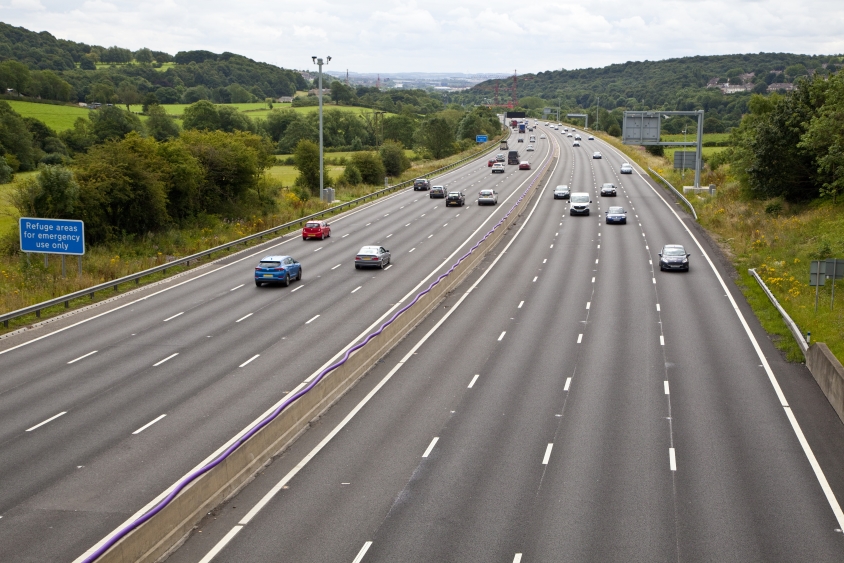 In late 2019, Highways England revealed that 300 miles of smart motorway will be rolled out across England by 2025 as part of a commitment to better monitoring and managing traffic flows when things get congested.
Essentially, this means that during times when traffic starts to 'jam', a variable speed limit can be implemented via gantry signs or use of the hard shoulder allowed to slow the build-up of traffic in certain areas.
How to stay safe on smart motorways
It means millions of drivers are now faced with using a new type of carriageway they might not necessarily understand. As a result, there's a growing need for drivers to make themselves aware of best practice advice when it comes to tackling the nation's new smart motorways.
Our top tips for using a smart motorway are:
Pay attention to the gantry signs
Stick to the national speed limit
Never drive in a lane that has a red 'X' displayed over it
Only use the hard shoulder to drive in when directed
If you break down or have car problems, move to the left-hand lane (if you can) and put your hazards on, or;
exit at the next services
By paying close attention to the overhead signage and knowing what to do in the event of an emergency, motorists can safely use this new form of infrastructure, even if for some it will take some getting used to.
Ellie Baker, brand manager at Fuel Card Services, comments: "The introduction of smart motorways will no doubt cause debate among many drivers; however, they are here to stay and a step in the right direction to easing the UK's future congestion problems."
back