The cost of commercial EV fleet acquisition
Written by: Simon Pavey, Last updated:27th January 2023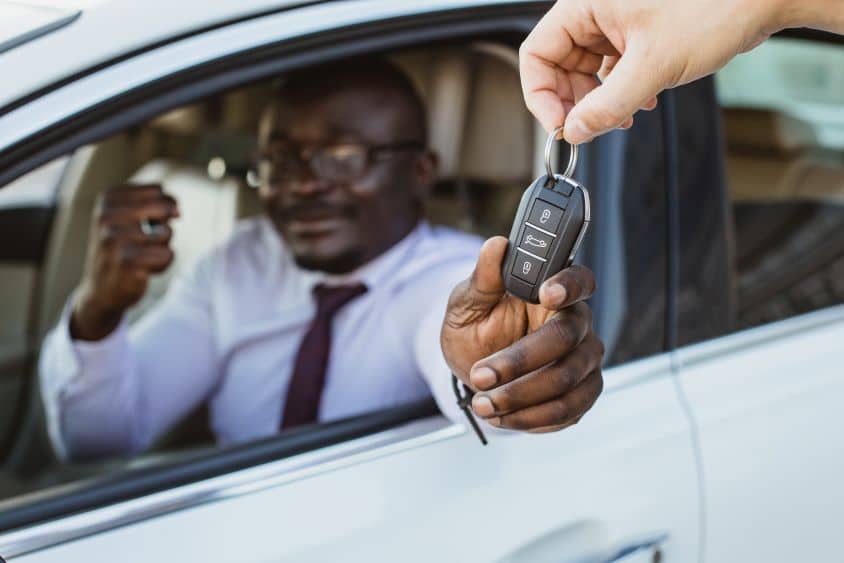 Making the switch from combustion engine vehicles to electric vehicles is one of the biggest sustainable changes that fleets can make, and one that can help bring about long-term prosperity and lowered running costs – but it can require a serious initial investment.
In this blog, we'll take a look at what the cost of electrifying your fleet of vehicles could look like, covering not just the cost of purchasing the vehicles but also what infrastructure you will need to invest in.
EV Costs
As technology develops and demand for electric vehicles increases, EVs are becoming more affordable and more versatile than ever. When it comes to price, they are giving combustion engine vehicles a run for their money. There are now more EV pricing options in the market than we have ever seen before, and a larger product range comprising vehicles of all different shapes and sizes – meaning there are options to fit different budgets.
How much do electric cars cost?
If you are looking to acquire electric cars for your fleet, you can expect an average cost of around £47,300 for a new vehicle, however this industry-average figure accommodates the higher costing car brands like Tesla and Lucid Motors. The electric cars at the lower end of the price range can cost as little as £22,225.
Second hand electric cars
Buying second hand electric cars can knock a fair sum off the buying price. You can find models like the Nissan Leaf or Renault Zoe for as little as £7,000 second hand, and with ranges of around 130 miles these are suitable for a lot of businesses fleet needs.
How much do electric vans cost?
New electric vans often have a similar upfront cost as electric cars, with some great models costing between £29-45,000 and ranges almost reaching 200 miles. These types of EVs have some way to go to being a true match to their petrol and diesel vehicle cousins but they are a great switch for last mile delivery services.
Second hand electric vans
Opting for seconds hand electric vans will similarly save you some money on the up front costs, with many second hand models selling for around £10,000 or less. This resale price is similar to the second hand cost of many petrol and diesel van models too, making the switch to electric even easier to justify financially.
How much do electric HGVs cost?
Haulage companies and other businesses needing heavy good vehicles are becoming increasingly able to electrify their fleet, and the cost of electric HGVs currently stands at around £100,000. This is a price that is close to the cost of combustion engine vehicles.
Electric Fleet Financing
Leasing your electric fleet
Leasing electric fleet vehicles is a great way for businesses to benefit from an electric fleet without being tied to a vehicle that will depreciate in value over the years. It can help you balance the cost of electric fleet vehicle acquisition without your cashflow taking too big of a hit and leases can offer flexibility that works with your needs.
Leasing your electric vehicle could cost you less than £200 per month, and businesses can reap the benefits of newer models and cheaper servicing costs, too.
Your can read more about electric vehicle servicing here.
Purchasing your electric fleet
Alternatively, you could consider purchasing electric fleet vehicles. This route of acquiring your EVs will mean that you will eventually be paying no monthly payments and have an asset which can be resold if necessary. Additionally, if buying electric vehicles new you might qualify for the UK government Plug-In grant, a grant which is automatically deducted from the price of some EV models on purchasing.
Leasing often includes certain restrictions on mileage over the lease term, and with a vehicle you won you are not limited to these requirements. However, servicing is your own responsibility with a vehicle you own and the cost of purchasing electric vehicles will often include a higher upfront cost as well as higher monthly payments.
EV acquisition that suits your business
There is a lot to consider when making the move to an electric fleet that can make it feel like a daunting task. The first step you should take is to consider what exactly your fleet needs in terms of vehicle size and mileage, whether you have the means to install the appropriate charging infrastructure, and whether purchasing or leasing will be most beneficial to your business.
Charge Cards from Fuel Card Services
Once your electric fleet is on the road, recharge it efficiently with EV charge cards from Fuel Card Services. We have a growing range of electric vehicle charge cards that offer great rates, useful perks, and can help to keep admin costs down and your fleet in motion. You can use our enquiry form to get in touch and our team will be on hand to help you find the right charge cards for your fleets needs.
back