More than 30 vans stolen every day, study finds
Written by: Simon Pavey, Last updated:3rd September 2021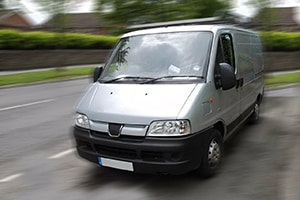 Fleet managers have been warned how many vans are stolen in the UK every day, with many potentially at risk because they're not fitted with an alarm as standard.
What Car? Vans submitted a Freedom of Information request to the police and found that more than 43,000 vans have been stolen since 2016, which equates to more than 30 a day. A further 117,000 have been broken into over the same period.
'Cause for concern'
These crimes are thought to have cost drivers and businesses nearly £62 million in lost tools and other items.
One of the potential risk factors for drivers and fleet managers is the fact that four out of ten new vans don't come fitted with an alarm as standard, while just over a third (36.5 per cent) offer a factory-installed alarm as an optional extra.
Only 5.5 per cent of vans on sale today are not available with an alarm at all. These tend to be older models that are due to be replaced.
Other security features are better represented, with more than 90 per cent of vans featuring remote central locking as standard. Four out of five vans on sale (80 per cent) come pre-installed with deadlocks, which don't use a spring, making them harder to pick.
The data also showed that London is the worst area for van thefts, with 14,263 vans stolen in the capital since 2016.
Jim Holder, editorial director at What Car? Vans, said the relatively low number of new vans that don't come with a factory-fitted alarm is "a cause for concern".
Ellie Baker, brand manager at Fuel Card Services, comments: "Countless small businesses and trade professionals up and down the country rely on their vans for their livelihood, so these figures are concerning. If your van doesn't have a pre-installed alarm, it might be worth investing in one to protect your vehicle and its contents."
back