Fleet owners urged to take precautions as van theft soars
Written by: Simon Pavey, Last updated:14th February 2022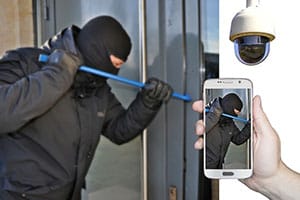 Fleet owners have been advised to do all they can to protect their vehicles from theft after the number of vans being stolen increased significantly last year.
According to research by Volkswagen Commercial Vehicles using official police statistics, 32,056 vans were taken over the last four years, with almost 10,000 thefts in the past 12 months alone. This marked a four per cent year-on-year rise for 2018-19 and a 45 per cent increase since 2015-16.
In terms of areas most affected, the Metropolitan Police reported the most commercial vehicle thefts, but Leicestershire saw the biggest yearly increase. North Wales saw a doubling of van thefts and police records in West Yorkshire showed a 67 per cent rise.
Extra security measures may help
Volkswagen urged fleet managers to take extra precautions to look after their vehicles, such as fitting lockable racking solutions and storage boxes to house expensive tools that could tempt opportunistic criminals.
Tracking devices are also available that could allow owners to find out where their vans are and aid police in the event of a theft.
Other tips from the company included always parking in well-lit areas, positioning vans where their doors cannot be opened and adding security film to windows so thieves cannot smash them.
Volkswagen's David Hanna said: "Vans are the lifeblood of so many businesses and it's not only the emotional stress of replacing the vehicle but also the days and weeks of letting customers down and the cost of replacing tools, often worth thousands of pounds, before you can get back to 'business as usual'."
Ellie Baker, brand manager at Fuel Card Services, comments: "It's shocking to see on paper just how many commercial vehicle thefts are taking place up and down the country. We'd also advocate taking extra security measures to protect your vans if you're in a position to do so."
back