Study shows impact of theft on fleets
Written by: Simon Pavey, Last updated:11th August 2020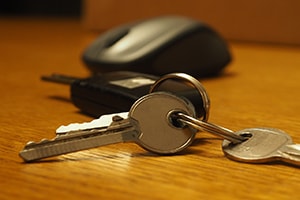 New research has shown the huge cost to businesses of vehicle theft, with hundreds of fleet cars being stolen by criminals every year.
Counting the cost
A Verizon Connect poll found the average company has at least one vehicle stolen annually, with theft of vehicles and equipment costing firms a collective £16,253.
For companies that operate large fleets, the impact rises exponentially – indeed, those with 101 to 250 cars are facing annual losses of as much as £50,000.
Unfortunately, only 44 per cent of those who reported having vehicles or equipment stolen were able to recover it in a useable condition, which means dozens of cars are undoubtedly having to be written off by insurance firms.
However, the poll also showed 58 per cent of the fleet managers surveyed are not using technology like immobilisers to help them in the battle against theft.
Verizon Connect spokesperson Derek Bryan said: "For many businesses across the UK, vehicles and the equipment inside are their livelihood – theft represents a huge cost. Fleet and business managers need to be extra vigilant."
He also recommended making better use of devices that can track or disable vehicles remotely, as this could help with finding cars that have been stolen and act as a deterrent to criminals.
The news comes after the most recent data from the Office for National Statistics showed vehicle theft increased by seven per cent in the year to June 2019.
Ellie Baker, brand manager at Fuel Card Services, comments: "This new research really is shocking and shows the collective cost to businesses of having a car stolen is higher than most of us probably thought. It's important to do all you can to protect your fleet from such unscrupulous individuals."
back