Shell CRT Fuel Card
Ideal for HGV and LCV fleets, the Shell CRT card offers fixed weekly diesel price at over 1,000 Shell branded sites across the UK
Save up to 10p per litre at Shell motorway sites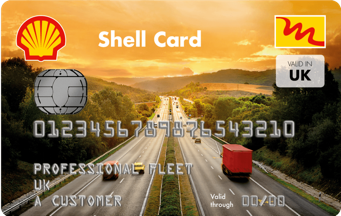 A Ideal for HGV and LCV fleets, the Shell CRT card offers fixed weekly diesel price at over 1,000 Shell branded sites across the UK
Save up to 10p per litre at Shell motorway sites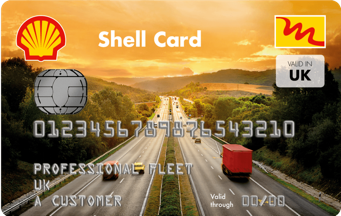 Benefits of a Shell CRT Fuel Card


Service
Access to over 1,000 sites, including all Shell branded service stations (with 53 motorway sites) across the UK
Shell CRT can be used to pay for the M6 toll
Detailed and flexible fuel analysis reports available online 24 hours a day


Savings
Up to 10p per litre saving on national average diesel price at Shell motorway sites
Even bigger savings at 450 HGV-friendly core sites
No regional price differences – you'll get the same weekly price wherever you refuel


Security
No advance payment for fuel required, only pay for the fuel your drivers use
Fuel card use restricted to fuel, lubricants and Adblue
Premium fuel quality, including FuelSave Diesel and Unleaded for more MPG
Frequently asked questions
See what our customers are saying
Take a look at our other Shell fuel cards
Shell Multifleet Fuel Card
Pump related price fuel card for fleets needing the widest UK coverage
Shell Multifleet Fuel Card
Pump related price fuel card for fleets needing the widest UK coverage
Shell One Fuel Card
Fixed weekly diesel and petrol fuel card with up to 10p per litre savings on diesel at motorway sites
Shell One Fuel Card
Easy Fixed weekly diesel and petrol fuel card with up to 10p per litre savings on diesel at motorway sites
Haven't found the right fuel card for you?
Why get a Shell CRT fuel card?
With a Shell CRT fuel card, you'll get a competitive, fixed weekly price on diesel at over 1,000 Shell branded sites across the UK. There's huge savings to be made at Shell's 450 HGV-friendly core sites, making this card a great choice for HGV and LCV fleets.

You'll also get the added benefit of Shell Go+ rewards, getting you discounts on drinks and food from Shell's superb on-site services, and even money off fuel every 10 visits!

Fuel cards also offer a secure method for payments; you control what products drivers are purchasing, and they help to cut fuel fraud.

Furthermore, you'll also never need to carry receipts again as you'll receive HMRC compliant invoices that consolidate all transactions from the cards on your account.
How does a Shell CRT fuel card work?
Cardholders can fill up at any forecourt or filling station where their card is valid. The Shell CRT fuel card is accepted at all Shell branded service stations, including 53 motorway sites and 450 HGV-friendly sites.

Each fuel card is linked directly to your customer account and has a unique card ID number. Every time a cardholder carries out a transaction, this data is logged and the purchase amount added to your invoice.
Who are Fuel Card Services?
Since 1990, our mission has been to connect businesses with the fuel card that suits their needs.

We've partnered with over eight of the leading fuel providers to help your UK business make smart and practical decisions around how you pay for fuel.

Over 50,000 businesses have trusted us to help them manage their fuel costs, and we are even rated 'Excellent' on Trustpilot.

Click here to find out more!
Who can get a fuel card?
Anyone that purchases fuel for business purposes could be using a fuel card! Sole traders or small businesses can get the same benefits with a fuel card as a business with a large fleet.
How do I get a fuel card?
Complete a quick enquiry form, and one of our account managers will be in touch shortly with your free quote. From there, they will guide you through the application process all the way through to making your first fuel purchase.