FORS Associates share vital knowledge with members
Written by: Fuel Card Services, Last updated:27th February 2023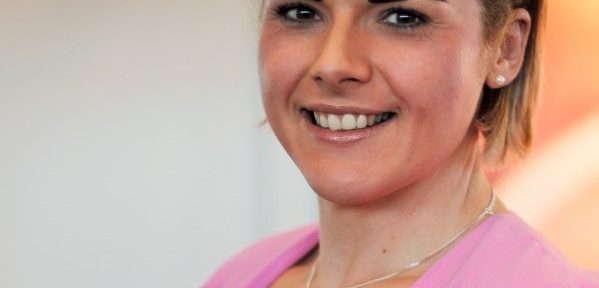 FORS, the Fleet Operator Recognition Scheme, provides free of charge training under its FORS Professional brand to all FORS members, designed to be beneficial across many levels of an organisation. FORS Practitioner workshops are supported by FORS Associates, who bring vital knowledge and expertise to the session.
The relaxed atmosphere and informal setting provides FORS Associates the ideal opportunity to engage with operators and be part of the workshop. Operators benefit from hearing from key industry spokespeople, able to share best practice and provide tips and pointers on how to improve their fleet operations. FORS Practitioner workshops cover all aspects of fleet management including managing work related road safety, safe and efficient fleet management, reducing fuel use and minimising fines and charges – all key areas for a safe, efficient fleet.
Fuel and Emissions
Fuel Card Services quickly came to see the benefit of FORS for fleet operators who were looking for assistance with their MPG and emissions reporting, an important area for their FORS accreditation. "The FORS process of accreditation and continuous improvement makes business sense, it really gives customers peace of mind that the organisations they deal with take safety and compliance seriously," said Rachel Pearson, Major Accounts Manager, Fuel Card Services.
"Being a FORS member allows operators to stand out from the crowd when competing for new business contracts and tenders. Our exclusive member offer has already saved members thousands of pounds, not just in monetary terms but with bespoke FORS account management and support. As a direct result of reviewing their policies and procedures as well as fuel consumption, on the whole they have seen an increase in MPG and reduction in fuel usage and subsequent environmental impact as well as greater transparency in monitoring and measuring performance."
Vehicle Camera Systems
One such FORS Associate is Exeros Technologies, who specialise in providing vehicle camera systems for a wide range of commercial vehicles, including mixers, trucks, vans, cranes, tractors and military vehicles. The company designs, builds, fits and configures systems to the specific requirements of its customers, working with manufacturers and fleet operators to implement a system that meets the needs of the operator. It sponsors two Practitioner modules, 'Collision procedures and analysis' and 'Measuring and managing roadfleet performance'.
Christian Stevens, Marketing Manager, Exeros Technologies, explained how the company relishes the opportunity to speak with fleet operators about their safety requirements and how these can be met with the latest vehicle technology. He said, "Our technical team work closely with all manufacturers to show them how important it is to be on top of their collision analysis needs, but it's always great to speak to drivers and managers in person about how they can improve safety and reduce costs. We pride ourselves on delivering the most reliable cutting-edge vehicle CCTV technology and we will soon be releasing a new range of intelligent detection cameras and an integrated telematics platform that will further empower transport managers to safeguard their fleet by protecting vehicles, drivers and all vulnerable road users."
The company has been involved with FORS for just over three years and works with operators to help them understand what they need to do if there is an accident and importantly, how to make vehicles safer to help prevent accidents taking place.
Drug & Alcohol Impairment
AlcoDigital sponsor the FORS Practitioner workshop 'Managing driver fitness and health'. With health and safety in the workplace such an important part of running a fleet, many operators choose to implement in-house drug and alcohol testing as part of regular driver checks. Claire Hopper, Account and Training Manager at AlcoDigital said: "The FORS workshops are an excellent opportunity to talk to the delegates about changing laws and regulations regarding alcohol and drug impairment in the workplace. AlcoDigital is able to use its expertise and experience to advise the attendees on best practice procedures for deterring employees from working under the influence of drugs and alcohol. We can provide them with advice to take back to their drivers, help them be compliant with in house testing, and go above and beyond by creating a drug and alcohol free work culture."
---
Report by Rachel Pearson – Major Accounts Manager at Fuel Card Services
If you are a FORS company, or if you are working towards accreditation, your business is entitled to some exclusive fuel cost saving offers from Fuel Card Services. Click here for more information.
back