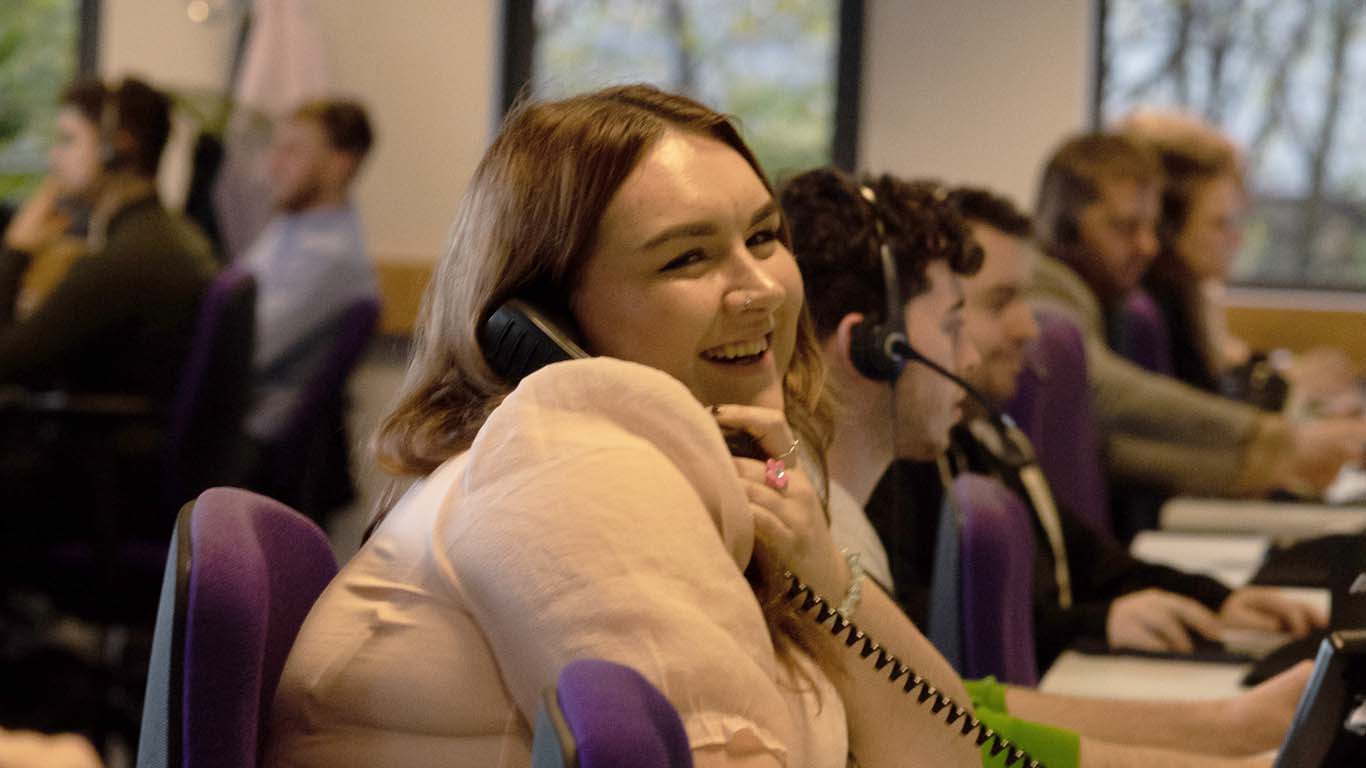 Culture
There's plenty to talk about when you work here. Discover what our people have to say!

Culture
There's plenty to talk about when you work here. Discover what our people have to say!
As an employer, we believe in providing opportunities for our employees, not only to improve their earning potential, but to provide a career path within the business. Take a look at the journeys that some of our employees have travelled, to see how they have grown within the Fuel Card Services' environment.
Meet Mel!
Meet Tom & Mick!
Meet Emma!
Meet Aylish & Preet!
Natalie Kershaw – Head of Operations
I began working for Fuel Card Services in 2003, starting as Junior Administration Assistant which was my first interview and first full-time job after leaving education. Since then, I have progressed through Management roles across business areas such as Administration, Business Support and Projects & Applications.
My current role is Head of Operations. Focussing on the delivery of change within the business, whether it's a system development to create a more efficient way of working, an acquisition of a portfolio or business or launching a new product to market, it's fair to say it is varied and challenging which keeps things interesting and exciting!
With the support of the business, I now have professional and internationally recognised Project Management qualifications (APM and Prince2) and attended the Talent Development Programme at Cranfield University. I have also had the pleasure of working on projects with some of our sister companies across Europe which was a very rewarding experience.
Not only are Fuel Card Services and our parent company, DCC Plc, very successful but they focus on employees and opportunities for growth. It has been an absolute pleasure watching both the business grow and its employees develop and I look forward to this continuing over the coming years.
Emma Heley – Tele-Gence Sales Executive
Before Fuel Card Services, I had worked in various commercial roles. When I saw the job advertised for the Tele-Gence department, I was intrigued by the description of the role. It sounded both interesting and challenging, and exactly what I was looking for.
After making a coffee in the morning, I'll organise my to-do-list and prioritise before I begin contacting customers. Every day is different – sometimes I'm starting the process of building rapport, other days I'm trying to further impress the people I've been in contact with for a while. It's a very rewarding feeling when a customer voices that they're impressed with a demonstration I've just given. It's even more rewarding when I get a sale!
Everyone on the Tele-Gence team is so friendly, helpful and encouraging. It's a great feeling when you're able to help out one of your team members and watch them succeed. If you're having a bad day, they will cheer you up in no time. It's one of the friendliest teams I've had the pleasure of being a part of.
The training when I first started here was the best I've ever experienced. Everything I could possibly encounter when doing the job was meticulously explained and I was given all the tools necessary to succeed early on. Now that I've been here for a few months, if I have any suggestions on procedures or ways to improve the way we work, my ideas are always listened to and often implemented, making it even more rewarding to work here.
Fuel Card Services is a great place to work, there's a fantastic work life balance with early finishes on a Friday. Work is often made fun with sales incentives; we are rewarded for our hard work; we are listened to if there are every any concerns, and we are given the tools needed to succeed from the moment we start It's truly a great company to work for.
Ryan Oliver – Business Development Manager
Before Fuel Card Services I was working in face-to-face sales, and wanted to develop my skills in the telesales sector.
I am busy prospecting and building relationships for the business, and I enjoy the day-to-day sales and the opportunity to work in a positive environment.
Fuel Card Services always gives me the tools and help I need to perform in my job. Progression is possible for anyone who has a positive and driven mind set to perform. I have become a Business Development Manager in under three years – the company will reward people who work hard.
Joanne Horne – Existing Business Team Leader
I joined Fuel Card Services in 2008, so have now been with the company for 13 years! Previously, I worked in a call centre in a customer services role and wanted to move into a role that allowed me to earn commission.
I worked as a Sales Rep for about 6 months when the opportunity arose for me to step into a Team Leader role, where I could help share my drive and sales skills with other people and help them achieve their goals and ambitions as I had done.
During my time as a Team Leader in New Business and now the Retentions Team Leader, I've really enjoyed seeing people thrive and become successful, accomplished Sales Representatives which has always been my main goal.
Fuel Card Services is a great place to work – my friends outside of work can't believe it when I tell them about my working day and how brilliant a place it is to work. We try to keep the right balance of fun and drive to get the job done.
The company has always supported me over the years with different training courses and in house support to become a fair, approachable, and fun Team Leader. I will always strive to continue to do my best, support my team, and help Fuel Card Services grow.
Tom Cosway – Head of Commercial Business
I have been with Fuel Card Services since 2001, starting as the Office Junior with Cooke Card Marketing until FCS acquired the business in 2008.
I am now the Head of Commercial Business. Over the 20 years, I have worked in a variety of roles including Customer Services, Retentions, Retentions Manager and then General Manager.
During my time, Fuel Card Services has enabled me to complete various certifications, including NVQ's, a bachelor's degree, and attend courses at Cranfield School of Management and Ashridge Executive Education.
My role is varied, challenging and rewarding, as I am pushed out of my comfort zone with learning new skills and projects along the way.
Fuel Card Services is a hugely successful business within the fuel card market and within our parent company DCC. The staff are key to Fuel Card Services, and everyone works hard within the business but has fun along the way. I believe we offer excellent commission and earning potential, coupled with a great working environment and working hours. Every day is different, and I think this is what I love the most.
Riaz Bashir – Sales Team Leader
Previous to Fuel Card Services I was working in TV Licencing, however, due to lack of progression I felt it was best to look for new opportunities. I applied at Fuel Card Services, got the role as account manager and have worked my way up to Team Leader. It is a very challenging and rewarding role which I enjoy very much.
I have currently a team of 8 account managers. A typical day consists of running volume reports, new drawers reports and generally assisting with any queries that the team have, in addition to this working side by side with each team member in order to help them achieve their monthly goals. An extra role that I carry out is the recruitment side of things for the Burnley office, this consists of working through our online portal and conducting interviews.
The variety of the role is key, from helping team members with their daily tasks to taking part in incentives along with all the charitable fundraising activities that we carry out here.
I get support from fellow team leaders and management as well as our HR department. If you are stuck with anything or need any help or advice then this is available very freely. I have all the tools required here that I need to conduct my role here at FCS.
Everyone here at FCS is very approachable, this is from account managers all the way up to Directors. We truly do have an open door policy. The environment that we have here is very welcoming and friendly, we have lots of fun whilst making sure the job is done too.