Fleet owners 'should do more' to keep drivers safe
Written by: Simon Pavey, Last updated:2nd September 2021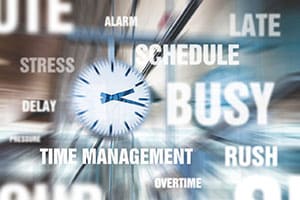 A safety organisation has urged fleet and business owners to do more to keep their drivers safe after its study found the number of collisions caused by drivers at work has increased.
IAM RoadSmart highlighted Department for Transport figures showing there were 5,506 serious and fatal crashes in Britain involving an at-work driver last year, up from the 5,442 seen a decade earlier.
Disappointing progress
In its white paper The Role of Business Drivers, the body criticised the 'disappointing lack of progress' and called for 'urgent action' to tackle the stagnation.
According to a survey carried out as part of the research, a significant contributing factor could be poor business practices, with 49 per cent of business leaders saying they expect their employees to answer their phone at all times – even if they are driving.
It's perhaps not surprising, then, that 17 per cent of those polled said they had been involved in an incident while driving for work due to a phone call from a colleague.
Furthermore, 13 per cent of employees and six per cent of leaders said they think the hard shoulder of a motorway is an acceptable place to take a business call.
IAM RoadSmart spokesperson Neil Greig said he finds the results of the research alarming.
"Employers need to do more to drive change across their workforce and to take their responsibilities to keep staff safe, particularly when they're behind the wheel for business," he added.
This comes just two months after research by Lightfoot found 12 per cent of fleet drivers who had had a crash cited phone calls during their journey as the primary cause of their accident.
Ellie Baker, brand manager at Fuel Card Services, comments: "Again, this disturbing news shows some fleet staff may be feeling so under pressure from deadlines and targets that they are compromising the safety of themselves and others. Please ensure all your staff have the time and space they need to complete every journey safely."
back