Company cars: important considerations
Written by: Simon Pavey, Last updated:29th March 2023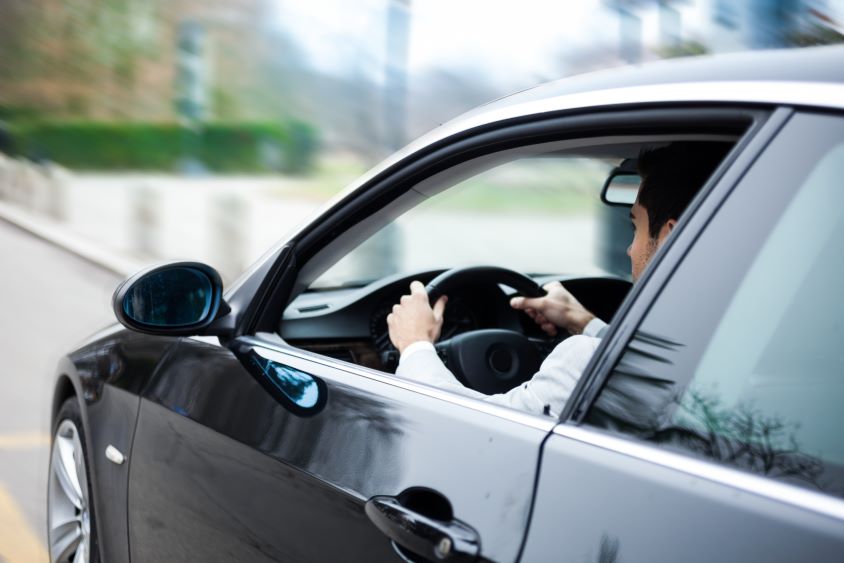 Leasing or buying a car for business use can be a great option with many benefits, but the list of things to consider can seem long and complicated. Ultimately, a company car has the potential to be a useful tool for both employer and employee, but there are some crucial assessments fleet operators and managers should look to make before deciding how company cars are acquired and distributed.
What is a company car?
A company car is a vehicle owned or leased by a business and used by an employee for business use, and possibly also personal travel. For a company car to be justified, the employee is likely to be required to drive a notable amount for the role, or alternatively it might be offered as a perk or part of company branding.
Things to consider for company car buying and leasing
If you are offering your employees company cars, whether for the sake of practicality or as a useful workplace perk, there are important things to consider. Different factors will guide the choices you make through the process of company car acquisition, including the following.
1. Decide whether you are buying or leasing
The first thing you need to decide is whether you will be purchasing the company vehicles or leasing them. This decision will be guided by your business' financial situation as well as other considerations such as business size and the nature of the work.
Leasing a company car can be beneficial because it can eliminate any upfront costs, offer affordable payment schemes that only apply to a period of usage, and can avoid the expenses related to ageing vehicles.
Buying a company car, on the other hand, offers the potential benefits of having no ongoing payment when bought outright, no mileage limit, and the freedom to sell the vehicle at any time.
Each means of acquiring company cars has its benefits and drawbacks. The decision about which is the best fit for your business should be carefully considered to ensure you have the right set up for your fleet and business finances – and having a serious conversion with your senior management team about whether your vehicle portfolio is fit for purpose could be a good starting point for the 2023-24 financial year.
2. Consider the usage of your company cars
Understanding what type of use your company cars are going to get is vital to gauging whether investing in company cars is a good idea for your business in the long-term. It's also key to determining the type of insurance you will need on the company cars you acquire – which is an important operational cost to consider.
For SMEs considering company cars for the benefit of work-based commuting, visits, and deliveries, company cars can seem like an big investment – but the payoff of being able to claim a vehicle as a company expense could bring about serious savings moving forward.
3. Choosing the right company cars for your fleet
Deciding what type of car/s to purchase or lease is a huge part of the company car acquisition process. There are many factors to consider when ensuring that your fleet portfolio matches the everyday needs of your business, including:
Petrol, diesel, hybrid, or EV models.
Budgets.
Emissions and tax.
Safety and comfort features.
Mileage and efficiency.
Whether you are acquiring cars for your business or are compiling a list of company approved cars for your employees to choose from, it's important you know which vehicles are appropriate and capable of fulfilling journeys effectively. Here are some noteworthy distinctions to help you decide on the future of your fleet.
Electric company cars
Choosing the type of vehicles is a pivotal moment for a business, particularly if you choose to begin building an electric fleet. Making the move to electric vehicles is a great idea, both for cutting down emissions and for building up a reputation as a forward thinking and environmentally considerate business, something that will pay off moving into a more sustainably focused future. However, if you are deciding to bring electric cars onboard, you will need to be prepared to accommodate them with the necessary infrastructure to support them.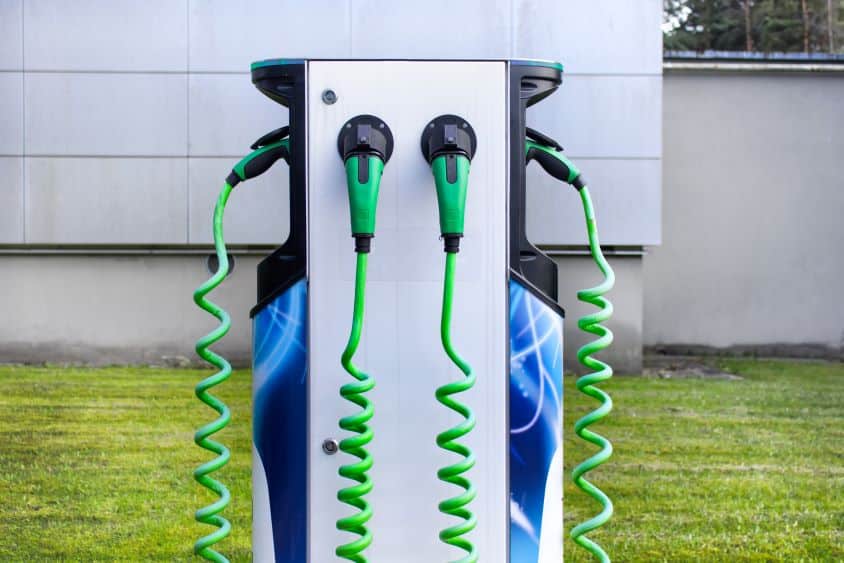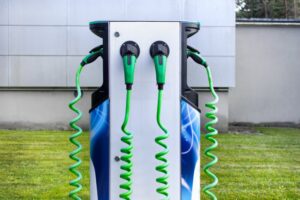 Purchasing used cars
If you are looking to purchase used vehicles for your company cars, there are savings to be made but also important things to consider. If this is the route you decide to take when acquiring your company cars, ensure that any cars you are considering have been checked by a reputable mechanic. Also consider the aforementioned factors, namely the emissions and engine type of the vehicle, to ensure that you are getting the best vehicle for your needs and money.
4. Fuel economy as a priority
If you are looking to cut the tax payments wherever possible, then opting for low and zero emission vehicles can help keep the money in the bank. The current tax system means that the higher the amount of emissions a vehicle produces, the higher the vehicle exercise duty (VED) you will need to pay. This means that it pays to opt for less polluting vehicles, such as hybrid and electric vehicles.
You can also currently claim 100% first year allowances on newly purchase electric cars as well as charging point equipment.
Reputation is an important consideration for many business ventures, and your company car fleet is no different. Not only are electric and hybrid vehicles better for the environment, but demonstrating to your clients and customers that you are invested in sustainability could pay off when it comes to brand reputation and environmental credentials.
To improve your fleet's fuel economy, a route optimisation tool like My Transport Planner can help you to make your route planning and fuel consumption as efficient as possible.
5. Create a long-term cashflow forecast
As with any investment, it's important to consider all the costs involved in real terms. For example, consider loans required to purchase vehicles and the interest you will be paying on them, how much money will need to be spent on maintenance and fuel costs, and any associated costs if you lease the vehicles.
Comparing this data with the usage of the vehicle and the benefit it will serve the business will give you a clearer understanding of whether it is a worthwhile business endeavour. This practise will also mean you can anticipate any costs ahead of time, which could put you in a better position to handle any cash-flow complications should they arise.
For the management of maintenance and servicing costs, software tools like MyService.Expert can help you to manage maintenance schedules and unlock a range of pre-negotiated competitive rates to help you save money on admin, maintenance, servicing and repairs.
6. Ensure your employees understand their relationship with their company car
From the difference between a company car and a car allowance to whom the tax responsibility falls upon, its important your employees understand the arrangement and their responsibilities.
A company car is a car that is leased or owned by the company that the employee can use for both work and personal travel if agreed upon. On the other hand, car allowance is a sum of money that is added to an employee's wage to assist them with the purchase or leasing of a car in their own name.
For some companies, car allowance might be a more suitable choice as it reduces the amount of costs the company is responsible for, however there is still a legal responsibility on the company to ensure the car is ensured and MOT tested.
Company cars are a benefit in kind, and as such have different tax responsibilities for the employer and employee. You can learn more about this in our company car tax guide.
It's important you and your employee are on the same page about the car agreement you are using and what the tax expectations are, as well as who holds responsibility for the vehicle's maintenance and servicing.
7. Invest in telematics and other management programmes
The right combination of telematics and other fleet management software can ensure that whatever your choice of company cars and however many vehicles you add to your fleet, your fleet is operating safely and efficiently.
Telematics like Tele-Gence offer flexible and customisable fleet tracking to help you ensure that your drivers are operating safely, track vehicle location, record journeys and more. Telematics can be integrated with cameras and asset trackers to create a fleet management system that keeps you in control of your company cars.
There's a great range of other fleet management tech that can help you to keep on top of important tasks like the servicing and maintenance of your company vehicles, and prioritise driver safety. You can browse our range of fleet management tools and software here.
Fuelling your company car fleet with Fuel Card Services
Acquisition of your fleet of company cars can be a complex process with much to consider. Once you have built your fleet, make sure you keep refuelling it simple and cost-effective. Fuel Card Services offer a range of fuel cards and EV charge cards designed to make the administration of refuelling your fleet simple and keep costs low.
With many benefits you can tap into, get in touch today to learn more about which fuel card or charge card is right for your fleet.
back