Company car tax guide
Written by: Simon Pavey, Last updated:21st July 2022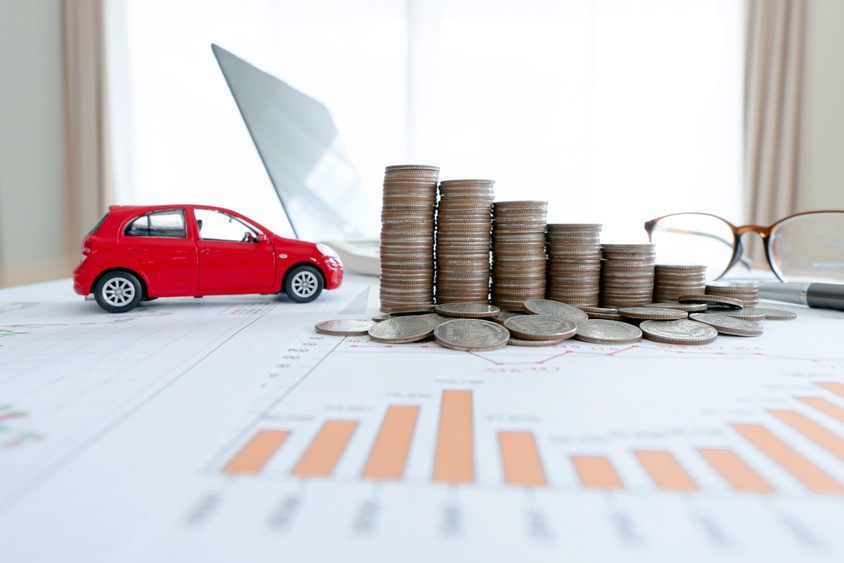 Sorting car tax can be complicated at the best of times, so understanding what taxes apply to company cars and who is responsible for paying them can be a real challenge.
The term 'car tax', also commonly referred to as 'road tax', refers to VED (Vehicle Excise Duty). Put simply, company cars that are exclusively driven for businesses purposes are exempt from car tax. However, company cars that are also used for private mileage can be subject to tax.
That's why this blog will explain how taxing company cars works, addressing:
Who is required to contribute.
What standards must be met for exemption (both for employers and employees).
How to calculate company car tax.
Fleet tax schemes fleet operators could use to save money.
How does company car tax work?
Whom pays the tax on a company vehicle depends on its usage. If a company vehicle is used for personal use as well as business use, then the taxing responsibility falls on the employee as well as the employer. This is because the permission from the company to use the vehicle privately makes the vehicle a benefit-in-kind, and it should be taxed as such.
If a company car is not used privately, it is not required to be taxed by either party. If this is the avenue you wish to pursue, you will need a written company car policy stating company vehicles aren't to be used for private use to back up any claims. It can be a difficult to prove that a company car is not available for private usage.
Company car no private use
It's important first to understand that 'private use' for company cars does include using the vehicle to get to and from work, unless travelling to a temporary place of work. If you or employees are using company vehicles for the work commute, this qualifies the vehicle as a benefit in kind and will need taxing as such.
If a company vehicle is not being used for any private use, there are steps you can take to ensure it is clear that the company vehicles don't require taxing:
Store the vehicle and/or the keys on business premises.
Ensure employment contracts ban private use and have a company car policy written.
Keep a mileage log.
Insure the car for business use.
With these considerations in mind, we'll now take a look at company fuel benefit and how to work out what tax is owed on a company car that is used full time.
Company car fuel benefit
If you use a company car full time which is paid for by your employer, you are required to pay the company car fuel benefit.
To work out company car fuel benefit, you need to take your BIK percentage and multiply it by the fuel charge multiplier. As of the 2022 tax year, the fuel charge multiplier is £25,300.
If you're looking to save money on your fleets fuel expenditure, you can browse our range of fuel cards here to find a fuel card that fits your fleets needs.
How much company car tax will I pay?
There are a number of factors that influence how much company car tax you pay including:
How often you have the vehicle.
What type of fuel the vehicle uses.
The amount you pay towards the cost of the vehicle.
Company car tax on electric vehicles
For the 22/23 tax year, the tax rate on fully electric zero emission vehicles is 2%, and this rate increases for vehicles as their emissions increase and, for hybrid vehicles, as their electric mileage capacity decreases.
How to calculate company car tax
To work out how much tax is owed on a company car, you'll first need to multiply the cars P11D value by the percentage banding the car sits in.
The P11D value of a car can be calculated by taking the list price including any optional extras, VAT, and delivery charges, and removing the cost of the first year registration fee and the annual VED car tax.
Once you have this figure, you multiply it by the percentage BIK band of the car which is determined by its emissions. You can find your vehicles BIK band here.
This number is then multiplied by your income tax band.
If you're looking to save money on your fleets fuel expenditure, you can browse our range of fuel cards here to find a fuel card that fits your fleets needs.
How to reduce company car tax
Our tips for reducing company car tax include:
Contribute up to £5,000 towards the cost of the company car to reduce the taxable value.
Pay the full cost of any private fuel to avoid private fuel tax.
Car share to split the tax expectations.
When does my car tax run out?
Car tax for both personal and company vehicles runs out when it is no longer paid for. If you set up a standing order on personal car tax, for example, so long as your standing order payment goes through you are taxed and covered.
For company vehicles and fleets, fleet managers can benefit from the DVLA fleet scheme to help manage the cycle of tax payments on company vehicles.
DVLA fleet scheme
The DVLA fleet scheme offers help to companies with fleets of 50 or more vehicles, in order to alleviate some of the administrative burdens of maintaining larger numbers of vehicles.
The scheme offers a range of benefits including bulk taxing. This allows companies to tax vehicles in one transaction rather than individually. Once registered for the scheme, you can apply to use the Post Office Licensing scheme and the Bulk Electronic Relicensing Transaction, both of which can help you track and tax your company fleet each month with one simple transaction.
You can read more about the DVLA Fleet Scheme and the benefits it offers here.
How can fuel card services help?
At Fuel Card Services, we aren't able to manage your company car tax for you. However, we do offer a MileageCount service, as well as advanced telematics tracking, that can help you get a clear and accurate picture of the business mileage your drivers are conducting.
Having this understanding of exactly how many miles are being driven for business purposes can help you make your reporting more effective; making filing for tax easier and creating opportunities for you to optimise your driver's routes to save money. Browse our fleet services.
back