What Car? reveals top infotainment systems to avoid driver distraction
Written by: Simon Pavey, Last updated:7th September 2021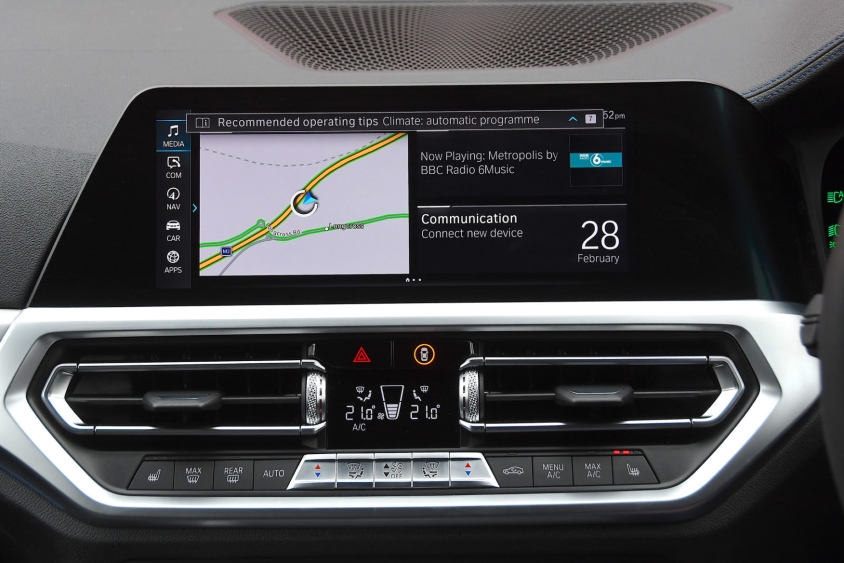 Fleet managers across the UK should take note of the latest research from What Car? showing how many of the latest infotainment systems could pose a threat to driver safety.
According to the publication's findings, there are a host of vehicles on today's market that make use of overly-complicated systems that could be a cause of distraction for drivers.
Distraction poses a serious risk to road users
Editor of What Car? Steve Huntingford said: "Distracted drivers are a factor in a growing number of road accidents, so it's important to choose a car with controls that are responsive and easy to use while you drive." 
What Car? tested 20 of the UK's most popular models and assessed their infotainment systems for the amount of time that the driver needed to take their eyes off the road in order to carry out a range of basic tasks, such as changing heating settings, reconfiguring sat-nav directions or retuning the radio.
Here are the results in terms of the highest levels of distraction:
MG ZS with 8.0-inch touchscreen

Fiat 500X with 7.0-inch touchscreen and Uconnect Live

Skoda Citigo-e iV with colour screen and phone holder

Peugeot 508 SW with 10.0-inch Connected 3D Navigation and voice recognition

Lexus RX with 12.3-inch multimedia display
Top of the list, offering the lowest levels of distraction, were the BMW 3 Series with Live Cockpit Professional, Mercedes-Benz CLA with 10.25-inch touchscreen, and Porsche Panamera E-Hybrid with Connect Plus and Porsche Communication Management.
"The best systems provide physical buttons and voice control, while those that are most distracting have sluggish touchscreens and require too many steps to carry out commands," Mr Huntingford concluded.
Ellie Baker, brand representative at Fuel Card Services, comments: "Distracted drivers pose a danger to both themselves and others. Fleet managers should therefore take these findings into account when considering their next purchases and the impact that vehicle choice can have on driver safety."
back