Drivers urged not to get distracted by infotainment systems
Written by: Simon Pavey, Last updated:14th February 2022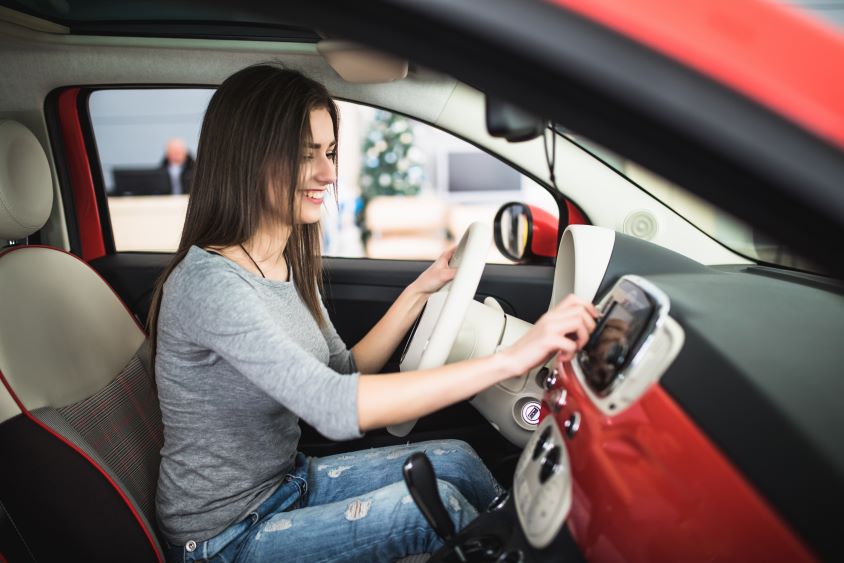 In-car infotainment systems are now a major selling point for automotive brands, but a new study has suggested they could be as bad for distracting drivers as mobile phones.
Road safety charity IAM RoadSmart commissioned research in which motorists were asked to complete laps on a simulated test route while using either Android Auto or Apple CarPlay, as well as a lap with no in-car system.
The participants also had to drive while using voice control only and then touch control only as instructors assessed their capabilities.
Significant impairment behind the wheel
It was found that both methods of control significantly distracted the participants, with touchscreen proving especially dangerous for concentration.
Drivers were unable to keep a safe distance from the car in front, reacted more slowly to outside stimuli and regularly deviated from their designated lane.
On average, reaction times at motorway speeds increased to as much as five car lengths – and in one scenario, a motorist took their eyes off the road for 16 seconds.
This meant using an infotainment system while driving could be as bad as texting at the wheel and even driving under the influence of alcohol or cannabis.
Policy and research director for IAM RoadSmart Neil Greig said he is seriously concerned by the study's findings.
"We're now calling on industry and government to openly test and approve such systems and develop consistent standards that genuinely help minimise driver distraction," he added.
Last year, Brake hosted a free webinar on reducing driver distraction for fleet owners, so it may be that such initiatives need to be scaled up.
Jenny Smith, general manager for Tele-Gence, commented: "Infotainment systems are handy tools, but they should not be used to the detriment of road safety. Set yours up before you head off and resist the urge to mess with it while you're behind the wheel."
Your business can benefit from affordable telematics with no hidden start-up fees or long-term commitments. Find out how at www.tele-gence.com
back