UK on course for telematics insurance 'boom'
Written by: Simon Pavey, Last updated:14th February 2022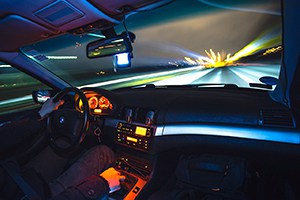 The coming years could see a major boom in the use of telematics solutions for car insurance in the UK, with 3.8 million British motorists likely to switch to 'black box' policies, according to new research.
A survey by Compare the Market found that the increasing interest in the technology has coincided with growing concern among many people about the future cost of car insurance.
Realising the benefits of telematics
Telematics systems can have big benefits as far as insurance costs are concerned. The technology tracks driving behaviour habits and, for safe drivers, can lead to reduced insurance premiums that reflect their good habits.
Compare the Market pointed out that telematics policies are not yet the norm in the insurance industry, but forthcoming trends suggest that telematics devices could become increasingly common and familiar in the near future.
The company's research showed that only two per cent of people are currently using this technology, but ten per cent of drivers are expected to switch to insurance cover that uses telematics in the near future.
Opportunities to lower policy costs will be welcomed by drivers and fleet managers across the UK. The survey found that more than two-thirds (68 per cent) of people expect the price of car insurance to increase over the next three to five years.
Dan Hutson, head of motor insurance at Compare the Market, said introducing telematics technology is a "great way to reduce the cost of insurance".
He added: "It can also make drivers more conscious of their driving habits, which can only improve road safety. It has taken some time, but telematic policies will become a lot more common and could well become the standard across the UK in future."
Overshadowing other technologies
Another finding from the study suggested that telematics is capturing more interest than other innovations that could benefit drivers and the environment.
Three-quarters (75 per cent) of the 2,000 motorists surveyed said they have no intention of using ride-sharing apps, despite the green advantages they offer.
Subletting or renting out a car can help to offset the overall cost of owning a vehicle, but only one per cent of people have tried it, and 85 per cent have no intention of doing so in the future.
Similarly, less than one per cent of respondents said they were taking advantage of subscription-based insurance. This system sees drivers pay monthly premiums based on how much they use their car, rather than a flat annual fee.
Jenny Smith, general manager for Tele-Gence, commented: "There are certainly some interesting developments taking place in the car insurance space at the moment. It seems that the UK public still needs some convincing where ride-sharing and car subletting are concerned, but it's exciting to see that telematics is on course for considerable growth in the near future.
"This can only be a good thing for drivers and fleet operators."
Your business can benefit from affordable fleet telematics with no hidden start-up fees or long-term commitments. Find out how at www.tele-gence.com.
back