What's the Difference Between Telematics and Vehicle Tracking?
Written by: Simon Pavey, Last updated:30th November 2023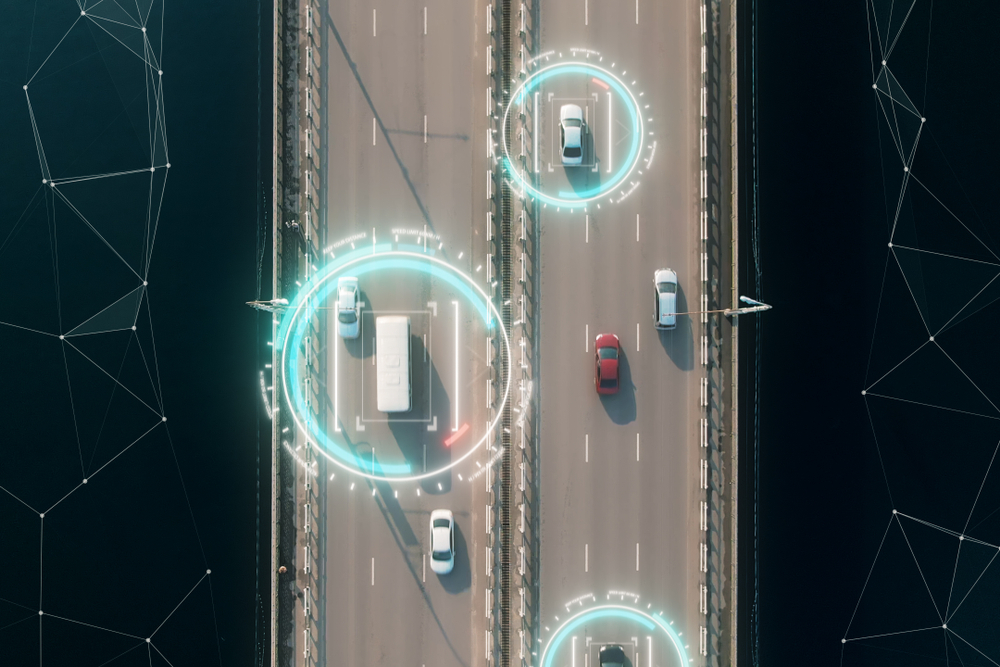 You'll no doubt have heard a lot about technologies such as vehicle tracking and telematics in recent years. These tools are an increasingly important part of any business' fleet operations. Without them, firms won't have crucial insight into what their drivers are doing or how to improve efficiency.
But if you're unfamiliar with these technologies, you may be asking 'What's the difference?' Vehicle tracking solutions and telematics are sometimes used interchangeably. But in fact, there are a wide range of differences that separate the two. Therefore, if you're looking to reduce fuel costs, boost safety or increase productivity, you'll need to know exactly what they do.
Understanding vehicle tracking
Vehicle tracking, as the name suggests, lets you keep an eye on your fleet at all times. Using satellite-based GPS technology that feeds information back to base via mobile networks, you can see where all your vehicles are in real-time. This includes who's on the move, who's at an appointment and who might be available.
This can assist you in making better decisions about how to run your fleet. As well as helping drivers find their destination, the data gleaned from this can be used to help fill in mileage reports and other records.
The key benefits of this technology
Vehicle tracking solutions help you build a picture of where your vehicles are and how to best optimise their routing. Real-time tracking can ensure drivers avoid any congestion points and provide accurate estimates for when they can expect to arrive at their destination. In turn, this helps with overall planning and can even boost customer satisfaction by giving them more info on when to expect your employees.
GPS tracking tools can also help you spot any vehicles that are being used where or when they shouldn't. For example, you'll be able to see if a car or van is being used out of hours. Geofencing solutions can also enable you to set up a designated area for your operations. If a vehicle strays outside of these restrictions, you'll quickly be able to see this. This will also be hugely valuable if you fall victim to theft, as it can help the police home in on the vehicle.
What is telematics?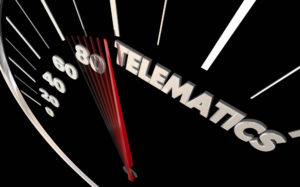 Vehicle tracking services alone, however, only offer a partial picture. This is where telematics comes in. A key factor that separates telematics from simpler vehicle tracking solutions is the amount of data and reporting tools you have available.
A good telematics solution will offer all the same benefits as a GPS tracking system, but will also build on this with much more detailed information about the vehicle and its driver. For instance, telematics tools offer more insight into how the vehicle is being driven. It can record not only speed, but also information about how frequently or harshly the accelerator and brakes are being used. It can also show you how long engines spend idling.
Elsewhere, integration with the vehicle's diagnostic computer can give you an early warning of any potential issues, letting you better plan for any repairs or maintenance.
Telematics software can also integrate directly with reporting tools. This helps you easily calculate fuel usage, driving hours and expenses claims, to name but a few. With information displayed in easy-to-use dashboards, you have a complete picture of everything your fleet is doing at your fingertips.
The benefits of going beyond vehicle tracking
One of the key benefits of a good telematics solution is the impact it can have on driver behaviour. With the system recording a wide variety of metrics, you can easily see who's driving sensibly and who could be putting themselves and other road users at risk. This lets you step in with training programmes, a warning or even disciplinary action for those who are frequently speeding, tailgating or otherwise driving erratically.
As well as making your fleet safer, this also has a direct impact on your fuel consumption. Smoother driver inputs and less time spent idling means you use less petrol or diesel. As this is one of the biggest expenses for any fleet, this is a simple way of reducing your expenditure and saving the company money.
This is before you take into account the fuel savings that can be achieved through better monitoring and route planning. As well as ensuring your drivers are following routes that provide the best efficiency, fuel tracking systems offer a quick and easy way of reducing your consumption and protecting your business.
Cracking down on fuel fraud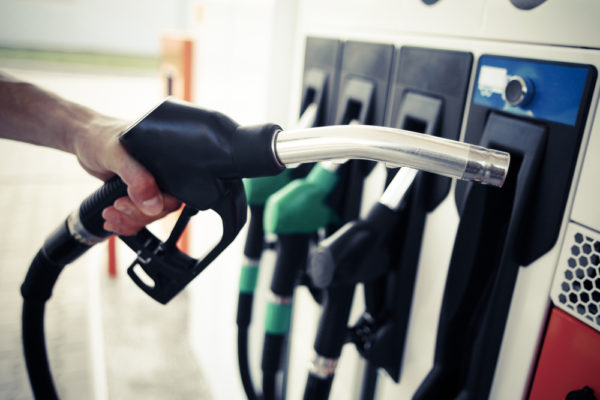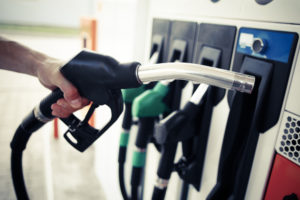 You can also see at a glance where and when fuel cards are being used by your drivers, and ensure the time and location match the vehicle. This is a vital tool in cracking down on fuel fraud issues such as people sharing cards and using them to fill up personal vehicles.
Fuel fraud is a significant problem for many firms, with research from Shell revealing that almost two-thirds of fleet managers in the UK (65 percent) view this as a major issue. If left unchecked, it could easily end up costing you huge amounts of money, so you must be able to spot this and take action.
Improving your day-to-day workload
A good telematics system also means much less time spent on paperwork. With detailed reporting on everything from fuel efficiency and mileage to emissions, it automates and streamlines what would otherwise be tedious manual tasks. This also ensures accuracy and leaves you free to spend your time on more worthwhile, value-adding activities.
A complete fleet management solution
A telematics solution therefore offers a full fleet management and vehicle tracking solution. Compare this to a more limited GPS-only monitored service and it's easy to see where the extra value lies.
Research by Verizon suggests effective telematics software offers a wide range of benefits. Among the results businesses have seen include:
Fuel economy improved by 18 percent
Economical driving increased by 15 percent
Harsh braking incidents down by 77 percent
Engine idle time reduced by 64 percent
Driving hours decreased by 24 percent
If you'd like to know more about what telematics can do for your business, get in touch with our experts today.
back