More fleet owners opting for Volvos
Written by: Fuel Card Services, Last updated:11th August 2020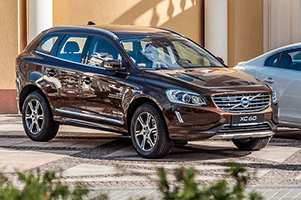 More fleet owners than ever are choosing Volvos as their company cars, if new sales figures are anything to go by.
According to Volvo Car UK, the brand recorded a 43 per cent rise in true fleet sales for January to June 2019, making it the fastest-growing brand in the sector.
A growing choice for businesses
More than 8,500 cars were sold for business use during this six-month period, contributing significantly to the 30,000 units sold overall.
This keeps the company on target to meet its ambition of selling 60,000 units every year by 2020 and marks a 27 per cent increase on the number sold last year.
Volvo has been focusing heavily on its offerings for business customers, having recently launched a virtual sales team and business sales manager to help busy fleet owners source vehicles for their companies.
Managers may also have been more tempted to try a Volvo after the brand demonstrated a winning streak at industry awards during the start of the year.
Its XC40 won New Company Car of the Year at the Fleet News Awards – the first ever SUV to do so – and the XC40 Momentum T3 scooped Best Compact SUV in the Business Motoring Awards.
Looking ahead, the highly-anticipated XC40 T5 Twin Engine plug-in hybrid is likely to encourage even more interest among business owners.
Volvo Car UK spokesperson Steve Beattie said: "The strong increase in true fleet sales is testament not only to our fantastic new product range, but also to the dedication of our fleet team and their unremitting focus on making life easier for our business customers."
Volvo has produced more than 21 million cars since 1927.
Ellie Baker, brand manager at Fuel Card Services, comments: "Volvo has always been renowned for its safety, comfortable ride and engineering, so we're not surprised to see fleet owners viewing it as their go-to brand."
back