Headlam adds Volvo V60 to fleet offering
Written by: Fuel Card Services, Last updated:14th February 2022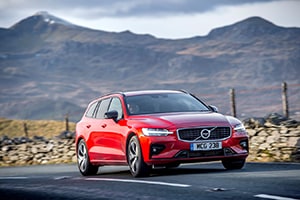 Floor covering distribution specialist Headlam has added the new Volvo V60 Momentum to its fleet offering for staff.
The company has bolstered its more than 500-strong fleet and is making the vehicle available to all members of staff.
Safe, spacious and green
Ideal for meeting the varied needs of workers, the V60 was chosen due to its spacious interior, excellent safety features and strong green credentials.
Amy Furber, corporate buyer at Headlam Group, explained: "Volvo's cars have been firm favourites on our fleet for higher grade employees for several years. But we wanted to offer the same reward to our essential users, most of whom are sales representatives doing considerable mileage around the UK.
"The V60 was the key to us achieving this goal."
Ms Furber added the new offering meets the Benefits-in-Kind and tax requirements for all employees and also meets the company's strict guidelines for environmental impact.
The vehicle was put through its paces by a range of staff prior to signing off on the deal. It means that with an additional 260 user renewals expected in the next two years, Headlam predicts a considerable proportion will choose V60 models.
Jenny Smith, general manager for Tele-Gence, commented: "The V60 is a stylish, green and flexible model. It will add considerable scope to the company's fleet offering in the coming years."
Your business can benefit from affordable telematics with no hidden start-up fees or long-term commitments. Find out how at www.tele-gence.com
back