What are the best fuel cards in the UK?
Written by: Simon Pavey, Last updated:13th February 2023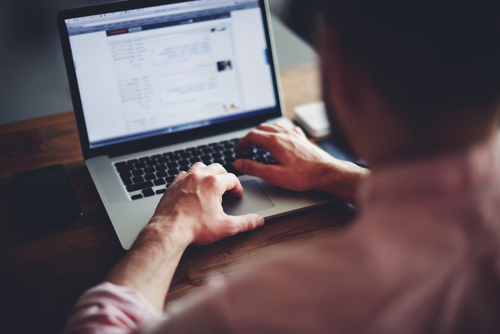 You may be finding it difficult to narrow down your search to the best fuel card that's right for your business. With a huge variety of fuel cards in the market, how do you make the right choice?
Fuel cards save money on the cost of petrol and diesel, and they offer a hassle-free, quick and easy way to manage your fleet. There are a versatile mix of products on the market that means there's always an option to meet your needs.
The best fuel cards
We have looked at the range of fuel card suppliers on the market to bring you the have compiled a comprehensive list of the best fuel cards in the UK.
Allstar – great coverage
Allstar boasts the largest network coverage in the UK. Their card can be used at over 7,600 sites, a staggering 90% of the whole UK network. Brand partners include BP, Shell, Esso, and supermarkets Morrisons and Tesco.
The Allstar card is definitely a great option for businesses whose drivers are required to travel all around the UK.
Shell – extensive features
Shell is an attractive fuel card provider because of their extensive range of additional services. Besides offering competitive rates, Shell's online portal not only offers reporting features, but also route planning.
Also, Shell's fuel cards let drivers pay for more than just fuel. You can pay for toll fees at bridges and tunnels, so your drivers don't need to worry about carrying cash.
You can also use the Shell Go+ app, which offers a range of benefits from discounted hot drinks to cheaper branded motor oil.
We have listed an overview of each Shell card offered here at Fuel Card Services.
Shell CRT
With this card, you get access to over 1,000 sites at all Shell-branded service stations, including 400 core sites, 650 non-core sites, and 53 motorway sites.
Shell Multifleet
The Multifleet card is accepted at over 3,800 sites at Shell, Esso, Texaco, Gulf, Morrisons, Gleaner, and Circle K, including 66 motorway sites. A great benefit of this card is that there is no additional cost for Shell FuelSave diesel available at all Shell sites.
Shell One
Using this card, you get access at over 3,800 sites at Shell, Esso, Texaco, Gulf, Morrisons, Gleaner, Circle K, including 66 motorway sites. Over 120 sites on primary transit routes have fitted AdBlue pumps, meaning your drivers can save time.
UK Fuels – a good all-rounder
UK Fuels is one of the largest suppliers in the industry. The UK Fuels fuel card has access to a network of over 2,950 sites. It's accepted at a selection of BP, Shell, Esso, Texaco, and independents on the UK Fuels network.
What's more, you can use the UK Fuels card freely Morrisons, Tesco, and Co-op sites. You can also save up to 10p per litre on diesel at participating motorway sites.
The UK Fuels card is attractive for those who want to have access to a huge range of different sites, whether it be branded, independent, or supermarket.
Esso – fair local pricing
At Esso, you get access to one of the largest branded network of over 1,300 sites. Its large network offers convenience as 70% of people live within a 2 mile radius of an Esso site.
With Synergy diesel and unleaded, you can increase fuel economy by 1.8% compared to standard fuel.
Esso prices their fuel locally, meaning it offers competitive prices regionally – particularly outside of cities.
BP – fantastic motorway network
Household familiar name BP has many benefits. With access to over 3,500 sites, BP has one of the largest networks out of all the major brands.
BP boasts the largest number of motorway sites with over 70 situated across the UK. This makes BP an attractive network for businesses that haul nationwide using major routes.
What's more, you can pay for BP fuel using the BPme app by simply entering the pump number, and vehicle registration and mileage before your driver fills up. Plus, the BPme app includes BPme Rewards, which gives you access to fantastic offers and products.
Evaluated the best fuel cards: What next?
The fuel card you choose needs to fit your business perfectly. Names like Allstar provide excellent network coverage, while Shell offers additional benefits besides just fuel. UK Fuels, however, is another great option to consider if you want to be able to use nearly all fuel suppliers.
If you're still looking for the right solution, our team of experts can compare card options that are most suited to your business.
back