Last mile delivery strategies for fleets
Written by: Simon Pavey, Last updated:24th April 2023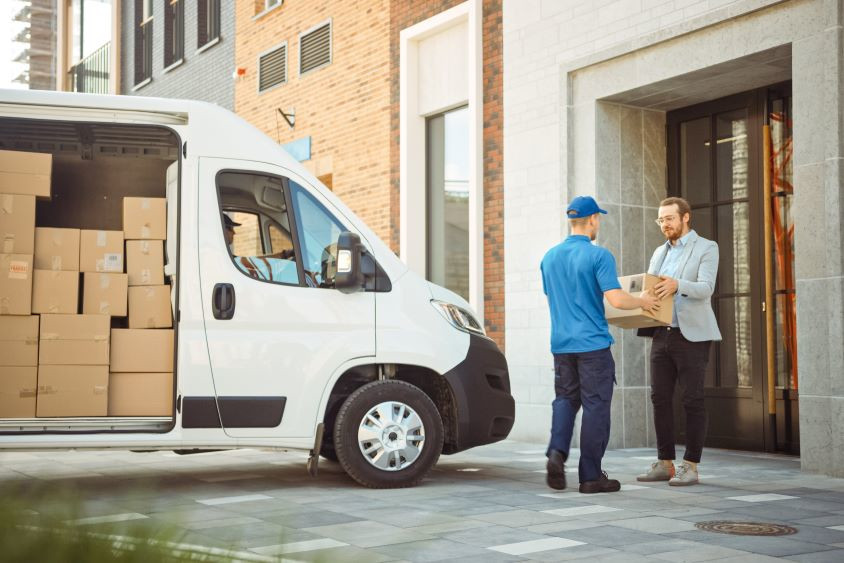 The big shift toward e-commerce was one of the most notable by-products of the coronavirus pandemic, and now, well into 2023 – the era of online shopping remains in full swing. With four in five UK consumers buying digitally, the supply chain considerations made essential by the lockdowns of 2020 and 2021 remain pertinent to today's vendors and suppliers.
As a fleet operator, then, how do you put in place infrastructure that allows you to make the most of the thriving ecommerce landscape, and get your goods to consumers with competitive costs, timings, and customer satisfaction?
This is the challenge many businesses are still facing, and perhaps the most complex part of that supply chain problem is the last mile of delivery, which is exactly what we're going to explore today.
What is first mile and last mile delivery?
Within any supply chain, whether regional or global, it's typically the case that the first mile and the last mile of delivery is the most strategically challenging for commercial fleets. That's why these parts of the freight journey are referred to with special terminology.
Last mile delivery, for example, is often the most complex part of a supply chain. In terms of cost alone, it typically amounts to around 40% of the total cost of delivery, and as you can imagine requires a bunch of technical considerations such as:
Route efficiency; how best to navigate the (typically) urban environment in which parcel recipients reside.
Environmental impact; are our methods of transport and delivery having a particularly negative impact in terms of pollutants? Are there greener methods through which journeys can be completed?
Customer-focused challenges; how can we give customers realistic delivery times and maintain a high quality of service?
This same set of considerations applies, to a lesser extent, to the first mile of deliveries – whereby goods must often be transported from a manufacturing plant to a distribution centre.
Last mile logistics
To understand the scale of the logistical challenges associated with final mile deliveries, here are some real-world practicalities that must be factored into supply chain management:
1. Maintaining a competitive cost per kilometre
Tracking the exact routes covered by your fleet and reporting on those journeys digitally is a challenge in of itself (one in fact, that we can help you with), but beyond this- how do you ensure that your drivers are pathing from destination to destination in an efficient way?
Particularly for smaller businesses, it's essential that you have the right technology in place to GPS track routes for the sake of efficiency. This allows you to calculate optimal routes to enable timely deliveries without resulting in lorries of cars racking up too many miles.
Naturally, an ideal solution would factor in how many legs are associated with each trip, which is typically the more the merrier unless individual legs cover lots of kilometres. These challenges are made much more discoverable and digestible with the right tech in place.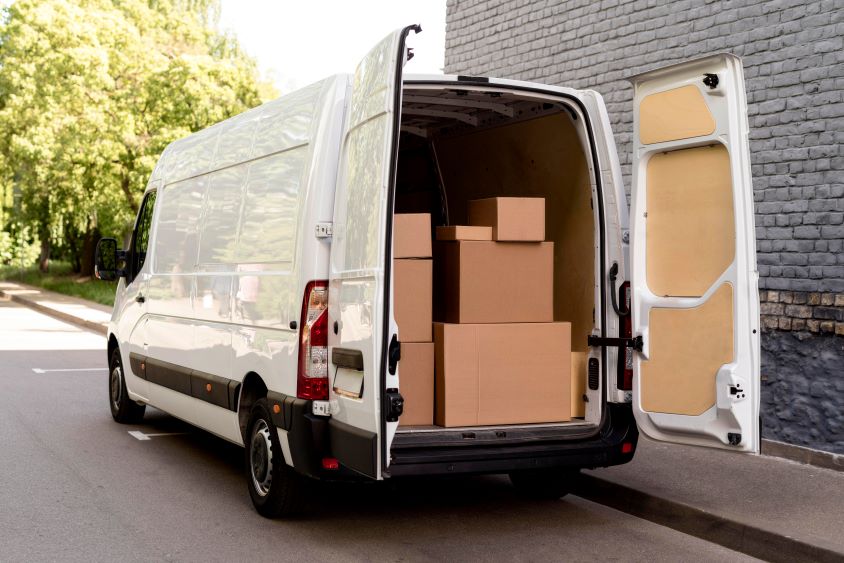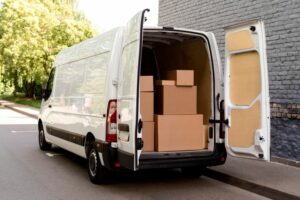 2. Maximising vehicle capacity
Every fleet operator in the UK would love to be able to claim that each of their vehicles operates at 100% capacity, but this is virtually never the case. That's because customers expect timely deliveries, which we'll get onto, but the key element to consider here is cost.
If your vehicles are covering vast distances while at half capacity, you're going to quickly find each delivery becoming less profitable. That's especially an issue if you aren't already taking steps to reduce the cost of fuel for your drivers.
3. Managing customer expectations
When you think of efficient last mile deliveries, relatively accurate delivery time windows and quick deliveries, made not long after products or services have been ordered, which companies come to mind?
For us, it's Amazon deliveries and Uber services.
The sheer speed of Amazon deliveries, backed by a well thought-out, nationwide distribution network sets the bar very high for consumers when they consider what they should expect from a last mile delivery service. For smaller businesses who will likely never be able to match these distribution capabilities, it's important to focus on understanding which elements of last-mile delivery customers expect, and channelling efforts into improving in these areas.
As a starting point, a good place to focus may be on expected delivery windows. Gone are the days where simply allocating a day, or perhaps a 10-hour time window for delivery, is considered adequate by customers.
When services such as Uber can provide pinpoint accuracy with drivers' arrival, or Tesco deliveries can allocate a two-hour window, customers come to recognise that as the norm. So, as a fleet operator or small business, you'll need to ensure you're taking reasonable steps to modernise and upgrade your last-mile delivery service to maximise customer satisfaction. If this is a real struggle for you, then it could at least be worth ensuring you're realistic with your customer base.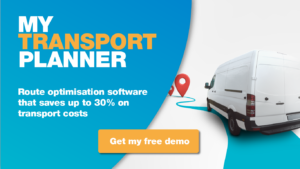 Boosting your last mile delivery strategy
We hope that we've given you a good idea of the key areas within last-mile deliveries to look out for when trying to improve your operation. There's also a huge contingency element to last mile deliveries that are worth investigating; what if your vehicles encounter bad weather while moving freight? What if certain routes become inaccessible?
One final piece of advice from us would be to look out for the innovations that are coming to last mile deliveries. For example, what if drones could prove to be a sustainable, automated, and effective way of delivering certain goods for local businesses? While this technology may feel like it's not quite on our doorstep, keeping an eye on the latest industry news around this topic could be worth your time.
How could Fuel Card Services help?
At Fuel Card Services, we specialise in supporting drivers and fleets with the right technology needed to track last mile deliveries, maintain vehicles, and record mileage. Our range of fleet services is designed to give you access to:
Advanced telematics – a fully customisable tracking system tailored to your fleet's requirements that can improve safety for your drivers.
MileageCount – an intelligent, automated system for accurately reporting mileage claims.
DriversClub – our fast and free fuel-finder app that helps your drivers quickly locate their nearest fuel pump.
If you're serious about improving your last mile deliveries through upgrading your fleet technology, then contact our friendly experts to find out how we can support you. Or see how we can help you save money on fuel cards to improve every journey.
back