Get your car checked to avoid these common accidents
Written by: Simon Pavey, Last updated:13th February 2023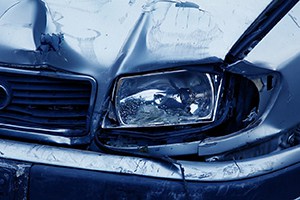 The top priority for all drivers should be to stay safe on the roads, and to do that you have to know that your car is roadworthy and reliable.
Recent research has highlighted the most common driving accidents and collisions, and underlined why it's particularly important to get your car checked at this time of year.
Bumps and bangs
According to research by Privilege Car Insurance, the most common type of collision on January 16th (the most hazardous driving day of the year, with an incident every 8.6 seconds) is a hit to the rear of your vehicle.
This is followed by:
A single-vehicle incident
Someone hitting your car when it's parked
A collision when turning
Hitting an object like a lamppost or bollard
A pile-up involving two or more cars
The findings also showed that models made by two of the most common car marques seen on UK roads – Ford and Vauxhall – are the most likely to be involved in a collision of some sort, followed by Audis, Volkswagen vehicles and BMWs.
January 16th was singled out as the most hazardous day of the year as far as road accidents are concerned, but January 13th, January 18th, November 30th and December 5th also see particularly high numbers of bumps and prangs.
This underlines how important it is to carry out basic safety checks on your car during the winter months.
Simple precautions
It's a good idea to take your car to a garage to make sure everything is up to standard and working as it should be at this time of year.
If you haven't had your headlight bulbs replaced for a long time, for example, you run the risk of a fault occurring while you're driving. Given the limited daylight hours in the winter, it's vital all of your lights are working properly so other drivers can see you on the road.
Getting your brakes tested and your tyre tread depth measured is also important so you have maximum control over your vehicle in wet and icy conditions.
With regular servicing, maintenance and MOTs available from thousands of garages nationwide, MyService.Expert from Fuelcard Services can help you ensure your car is safe and ready to drive at all times of the year.
back