Fuel cards for small businesses in the UK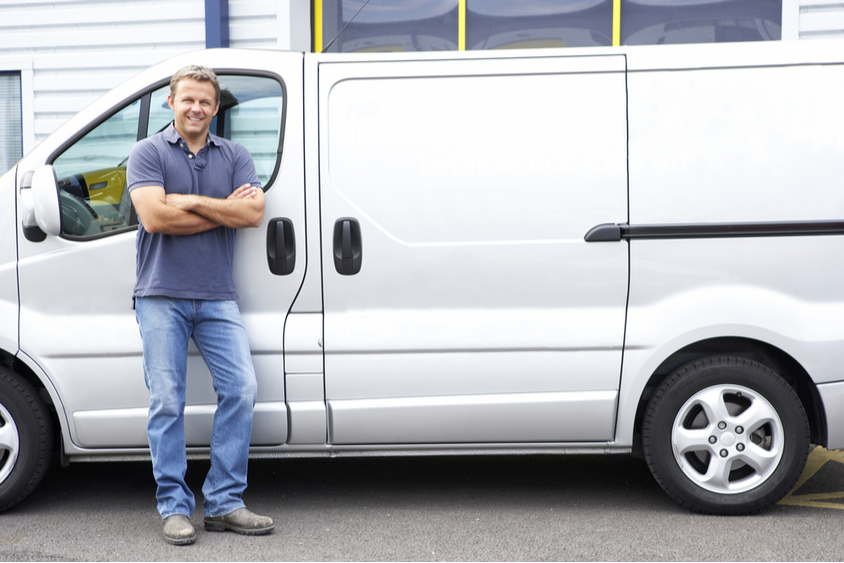 Here at Fuel Card Services, we believe that small businesses should be able to enjoy and benefit from the savings and free account management perks that large fleet operators enjoy. That is why we are pleased to offer all UK businesses competitive rates for diesel and petrol, accessed through thousands of filling stations across the country.
Small businesses fuel card benefits
Fuel cards continually prove to be a fantastic tool for helping SMEs boost their bottom lines by tackling one of the most expensive overheads they face; fuel costs. Through a fuel card, SME owners and fleet operators could get access to a whole host of money-saving opportunities and streamline fleet operations – whether operating two or two hundred company cars.
Are Fuel Cards Worth it for Small Businesses?
Fuel cards are hugely beneficial for businesses of all sizes, including small businesses. Not only do they offer an opportunity to save money on refuelling across the UK, but fuel card users can often benefit from additional savings and perks depending on the card they opt for.
With a fuel card, you could get access to benefits such as:
Save up to 5p per litre on national average pump prices

Save up to 10p when using our extensive motorway pump networks

A dedicated account manager

Zero liability insurance available with Card Protect

Interest-free credit

Online account management – MyFleetHub

MPG & CO2 emissions reporting

Online application
What are the best fuel cards for small businesses in the UK?
We provide an industry leading range of commercial rate fuel cards for you to choose from, covering every major brand, each with their own benefits and perks. You can compare our fuel card offerings, and with bespoke support from our team, you'll be able to choose a fuel card that offers you savings based on the unique circumstances your fleet faces.
Small business fuel cards
As a small business, optimising cashflow and being efficient with expenditure are amongst the most difficult challenges in the modern era – especially against a backdrop of rising inflation, staffing shortages, and heightened fuel prices. Fuel Card Services aims to help relieve some of the pressure that's traditionally associated with handling fuel costs by giving fleets access to a range of pre-negotiated fuel rates at garages across the UK.
With fuel prices rapidly fluctuating, demand for fuel cards is sharply spiking and small businesses are amongst those who could benefit the most from taking control over their operating costs and unlocking more cash that can be reinvested for growth. Beyond the peace of mind that could come with choosing the right fuel card, cost savings could be reinvested to focus on building a stronger business through bringing on new staff or helping make critical operational investments such as electrifying a fleet in preparation for Net Zero.
Telematics for small businesses
Alongside fuel cards, implementing proper telematics and vehicle tracking systems could be one of the most effective methods for fleet managers to minimise costs. The team at Fuel Card Services is one of the UK's leading providers of innovative fleet services, which are renowned for improving driver safety and automating data capture to help make route planning and financial decision making substantially more scientific and efficient.
Our services include:
Tele-Gence
Our easy-to-use software is combined with trackers and cameras to provide you with a fully customisable telematics system which not only lowers costs, but also improves safety and reduces admin.
MileageCount
No more manual estimations using a mileage calculator, our impressive MileageCount service automatically records the number of miles each vehicle takes. This smart automated system is a great tool for reducing mileage claims and driver admin.
MyService.Expert
Keep your fleet running smoothly with cost-effective vehicle servicing, maintenance, and repairs. With pre-negotiated rates from thousands of garages nationwide, our pay-as-you-go service simplifies your fleet maintenance.
If you think becoming more efficient with your fleet's technology stack, or reducing your fuel bills, could help your SME thrive in the current climate, get in touch with our experts https://www.fuelcardservices.com/quick-enquiry/ to learn more about how Fuel Card Services can offer a tailored and bespoke service to your business that helps you get your fleet operation in gear.
back