Embracing the future of mobility in the UK
Written by: Simon Pavey, Last updated:14th February 2022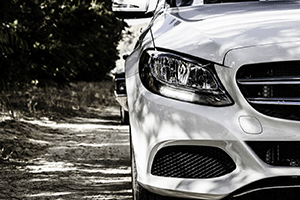 Some of the world's leading motor industry brands have come together with the Society of Motor Manufacturers and Traders (SMMT) to help to support dozens of new tech start-ups to drive innovation in the UK automotive sector.
The SMMT's Future Mobility Challenge, aims to promote greater collaboration between established automotive manufacturers, and the next generation of creative designers and producers in the UK.
Supporting innovation in UK mobility
SMMT chief executive Mike Hawes commented: "The UK's hard-won reputation as a hub for innovation and emerging new technologies means, we can continue to attract some of the best and brightest from across the world, to this event.
"We are on the cusp of a transport revolution, and UK automotive is ready for the journey."
The challenge will see a total of 43 tech start-ups vying to secure funding and support for innovative new technologies in eight key areas:
Generating insights and creating value from mobility data
Innovative solutions for intelligent fleets
Urban mobility solutions for future cities
New ownership, shared and on-demand mobility models
Creating new and superior customer experiences in the age of hyper convenience
New connected and in-car services
Automated driving technologies for on- and off-road vehicles
The candidates were shortlisted from a total of 136 entries and will see successful start-ups partnering with Ford Mobility, Bosch UK, Toyota, Honda Innovation and Volvo Car UK.
Planning for the future of transport
The support being offered to successful entries will include mentoring, ideas incubation and investment, piloting, routes to market and (potentially) acquisition. It represents a chance to ensure the UK's automotive industry remains at the forefront of global planning to meet the transport needs of the future.
Arun Srinivasan, executive vice president and head of mobility solutions at Bosch UK, commented: "New technologies offer opportunities in mobility services that can help increase safety, reduce traffic congestion and create healthier, more liveable city environments.
"Connecting with UK start-ups is an important way for us to continue to drive the entrepreneurial spirit that was instilled by our founder Robert Bosch."
It's a sentiment echoed by all of this year's challenge partners, which also includes the UK's Department for International Trade, techUK, Scottish Enterprise, Grant Thornton, Canada's Automotive Parts Manufacturers' Association, the UK Israel Tech Hub, Italy's SMAU and many more.
The challenge builds on last year's successful event, which saw 18 start-ups join forces with Ford Mobility, Bosch, Toyota, Jaguar Land Rover and BMW with the aim of helping to create digital innovations for transport, ranging from new cyber security solutions to the use of AI in future vehicles.
Jenny Smith, general manager for Tele-Gence, commented: "Developing the technologies that will support a cleaner, greener and more autonomous future for UK mobility is paramount. The Future Mobility Challenge will prove crucial in bringing new ideas to life and helping ambitious start-up businesses to fulfil their potential."
Your business can benefit from affordable telematics with no hidden start-up fees or long-term commitments. Find out how at www.tele-gence.com
back