Ensuring driver competence and legal compliance with regular licence checks
Written by: Simon Pavey, Last updated:26th June 2023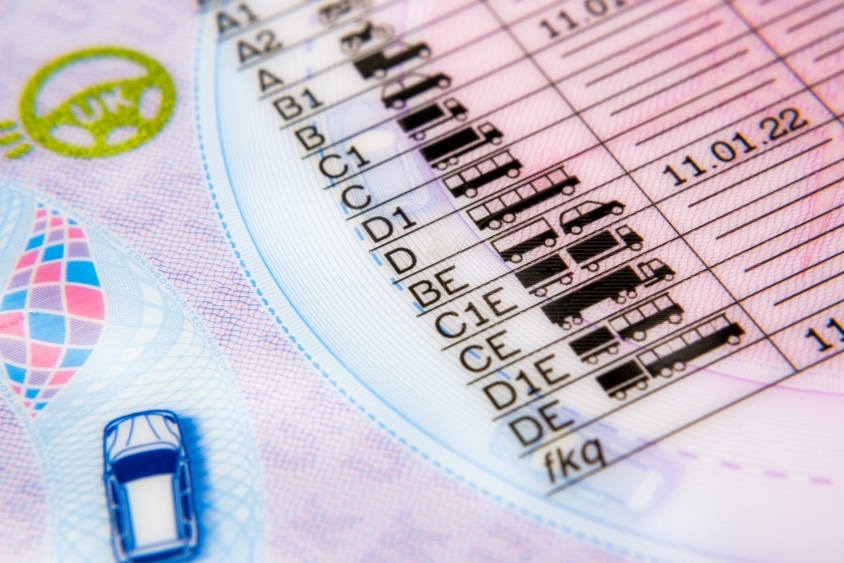 This is the fourth in a series of articles written with our partners at FleetCheck to help business owners and managers understand their legal requirements around managing staff that drive for work.
Employers have a responsibility to make appropriate checks to ensure anyone they ask to drive for work is legally able and competent to do so. It sounds obvious but many don't.
The Road Traffic Act 1988 states that it's an offence for a driver to drive without a valid licence. The Act also states that it is an offence for a person or organisation to permit a driver to drive without a valid licence. Having a robust system in place to check drivers' licences will help prevent you hiring someone who isn't eligible to drive for you.
The first and most obvious checks are to see if they have a valid driving licence, if they have any penalty points, and whether they are eligible to drive the class of vehicle required.
The checks will also highlight if drivers need glasses or have any other medical issues that may affect their ability to drive.
The consequence of failing to carry out driver checks
Typically, a driver will have their licence suspended if they get to 12 penalty points, however, a driver can argue in court that losing their licence would cause undue hardship and request that they be allowed to continue driving with more than 12 points.
Previous Freedom of Information (FOI) requests sent to the DVLA show that there are thousands of drivers in the UK driving around, quite legally, with more than 12 points on their licence.
Following one such request by MotorEasy, the DVLA provided figures (accurate as of April 2021) showing 8,237 drivers with more than 12 points and one person still driving legally with a staggering 68 penalty points on their licence!
Another FOI request, this time from IAM RoadSmart, yielded data from the DVLA (data supplied in December 2020) showing over 92,000 drivers with 9-11 penalty points – within one offence of a ban.
An example that illustrates this risk perfectly involves a man who, having racked up 54 points, convinced a judge to let him keep his licence in order to look for work as a mobile tyre fitter – work which would entail some unwitting employer entrusting him with a shiny company van and tools worth in the region of £40,000. Failure to check licences therefore leaves you open to hiring people like this.
The checks will also highlight whether drivers need glasses or have any other medical issues that may affect their ability to drive.
What should an initial driver check include?
During the initial hiring process, the first driver checks should include
Licence checks – penalty points
Eyesight and medical checks
Vehicle category eligibility
Insurance for business use (if they drive their own car for work)
Policy receipt and acceptance (discussed previously)
Induction training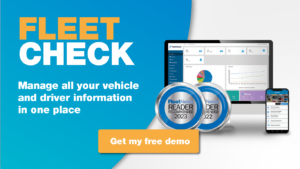 Ongoing driver checks
Having made your initial driver checks to ensure your drivers are all correctly licensed and medically fit to drive, it's important to maintain those checks over time.
For all the same reasons we don't want to employ an unsuitable driver, we need to keep the checks up to date to make sure none slip through the net later on while they're working for us.
Every year, tens of thousands of drivers have their licences revoked for a variety of offences, while tens of thousands more have to surrender their licence for medical reasons. Regular checks will pick these up.
Licences should be checked at least annually directly with the DVLA. Many employers check licences more regularly if drivers have accumulated points, or introduce thresholds – for example, some companies check drivers with a certain number of points, or those that driver higher mileages, on a more regular basis.
Your ongoing management of drivers should include
Licence Checks including penalty points, eyesight and medical checks and vehicle category eligibility
Receipt and acceptance of any driving for work policy updates
Delivery of any training requirements
Collision or incident record
Driving offences and fines
And also any complaints or disciplinary action taken against the driver
The point of an ongoing driver record keeping system is to ensure you do everything you need to do in order to meet your legal obligations, keep your drivers safe and protect the business in the event of an incident – and that all of these things are recorded as they happen.
This is important when communicating policy updates or where additional training is required. If your drivers are in specialist vehicles, carrying heavy loads or towing, then it provides a vital record that any additional training that was required has been successfully delivered.
It is even more important where high-risk drivers, such as those with multiple speeding offences or a poor collision record, need to be identified and action taken.
Ongoing driver management: beyond licence checks
Remember, comprehensive driver record-keeping will help you:
Meet your legal requirements for driver management
Quickly identify higher risk drivers
Deliver appropriate training where required
Ensure drivers are made aware of changes to policy
Reduce reputational risk to the business
If you would like more information on how to manage a safe and compliant fleet, including driver record-keeping and licence checking, check out our FleetCheck service here.
back