Data-sharing challenges 'could soon be overcome' for autonomous vehicles
Written by: Simon Pavey, Last updated:14th February 2022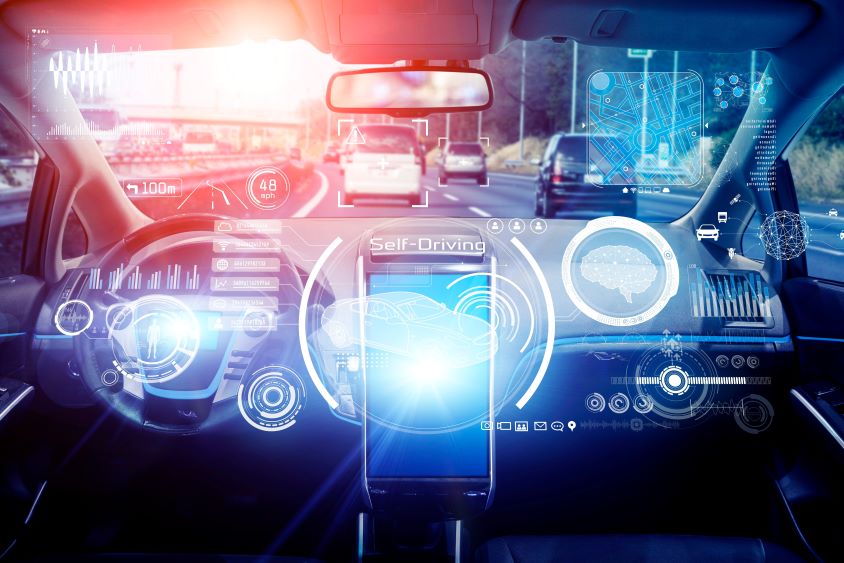 One of the greatest challenges in bringing about full autonomous driving is the amount of data that connected vehicles need to transmit and receive in order to stay safe when out on the open roads.
However, a new system is now in development that could soon make this problem a thing of the past, courtesy of an ongoing partnership between autonomous vehicle software developer Oxbotica and Cisco.
Data transfer a headache for developers
According to Oxbotica, autonomous vehicles are required to make upwards of 150 independent vehicle detections every second and generate up to 80GB of data per driven-hour.
As a result, in just 16 hours this equates to a massive 1.2TB of information that needs to be collected and seamlessly shared by the vehicle.
Spread across an entire fleet, the amount of captured data can therefore be enormous, so a system that is able to transfer this information as it is collected – rather than relying on data transfer when a vehicle returns to base – is essential.
Matt MacPherson, wireless CTO at Cisco, said: "For industrial applications where devices, such as autonomous vehicles rather than people, are moving through areas that are covered by Wi-Fi, this technology is designed to enable that simple, automatic connection that users experience when using mobile networks.
"OpenRoaming opens up the possibility of a cost-effective alternative for transporting high-volume data to and from the vehicle, autonomously."
OpenRoaming could hold the key
The partners have now worked in collaboration to develop OpenRoaming – a system that allows connected vehicles to transmit data via trusted Wi-Fi networks and hotspots to ensure a significant improvement in connectivity.
Ozgur Tohumcu, CEO at Oxbotica, commented: "As part of our Universal Autonomy vision, our pioneering software already reduces the amount of data sharing that is required, allowing vehicles to operate wherever they are, with or without network connection.
"However, we fully recognise that in an autonomous world, fleets will need to upload and download vast amounts of data and the partnership with Cisco offers us the chance to solve one of the greatest data challenges of the future, already today."
Jenny Smith, general manager for Tele-Gence, commented: "Addressing the issue of how to ensure autonomous vehicles are able to collect and transmit the vast amount of information needed to keep them viable is a major stumbling block for the industry. However, it's positive to see that this problem could soon be a thing of the past."
Your business can benefit from affordable telematics with no hidden start-up fees or long-term commitments. Find out how at www.tele-gence.com
back