Do your company drivers understand your driving for work policy?
Written by: Simon Pavey, Last updated:31st July 2023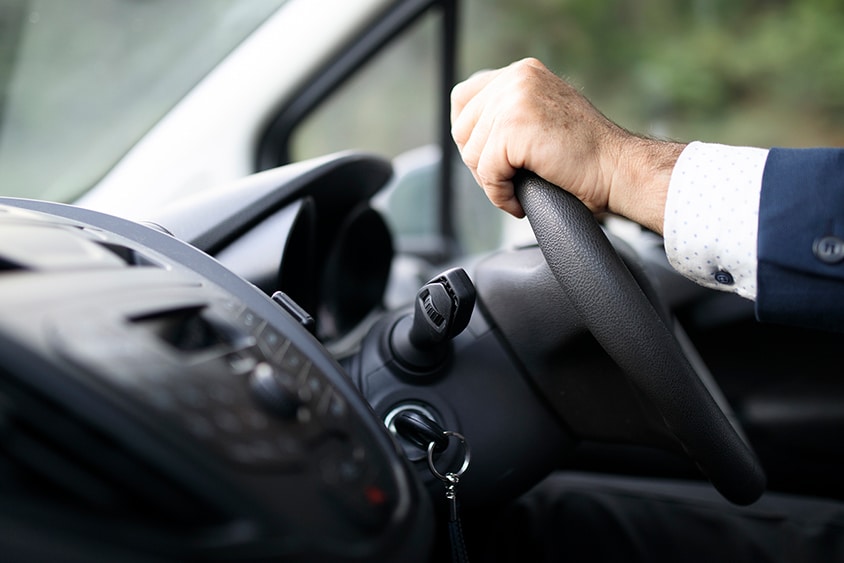 This is the fifth in a series of articles written with our partners at FleetCheck to help business owners and managers understand their legal requirements around managing staff that drive for work.
Health and Safety at Work legislation requires any organisation with 5 or more employees to conduct a written risk assessment of all their business activities – and this includes driving for work.
Procedures then need to be put in place to minimise those risks, and that's normally done through a Driving for Work policy.
Your driving for work policy sets out the standards of behaviour expected of your drivers, and it provides the framework for managing how well these standards are followed.
What should a driving for work policy include?
A good policy will include:
A policy statement that explains to drivers why the policy exists and why it's important they follow it.
Details of any driver checks to be carried out such as driving licences and medical checks.
Guidance on vehicle management and maintenance to ensure the vehicles are roadworthy at all times, and faults are fixed quickly.
Drivers' hours and fatigue management to ensure excessive work patterns don't create additional risks.
Driver distraction including the use of mobile phones while driving.
Drug and alcohol impairment.
What to do following an accident or breakdown to minimise anxiety and panic to ensure the correct procedures are followed.
It will also set out any training requirements and show how the organisation will deal with those who don't follow the rules.
It is a requirement that a named Director has personal responsibility for the policy. This responsibility includes ensuring that it's comprehensive and up to date, that it's communicated appropriately to all staff, and that procedures are in place to monitor compliance.
Your driving for work policy needs to be reviewed and amended periodically. From time to time, new legislation may be introduced, or existing legislation updated, plus the business may grow or diversify into new areas with new or different risks. Ideally the policy would be reviewed annually.
The latest version then needs to be signed and dated by the director responsible and communicated effectively to all relevant employees.
Communicating policy
Having gone to the trouble of creating your policy, it's obvious that if the policy is not communicated effectively to all staff then they'll not be in a position to follow its guidance.
Simply having a copy on a shelf in the office, or buried within the company intranet, is not sufficient. It must be communicated to all drivers – and that includes those who may use their own car for work journeys – they are still driving on behalf of the business and the rules apply to them too.
In the case of other policies, such as mobile phone use, the rules may need to be explained to other relevant staff who may have cause to phone a colleague whilst driving.
In a recent survey carried out on behalf of the National Highways Driving for Better Business programme, it was found that 1 in every 6 employees who drive for work said they'd been involved in an incident due to a phone call from a colleague.
You will also need to ensure that the policy is built into your staff induction or onboarding process. New staff will copy the behaviour of more experienced employees so, when new team members join, go through the policy with them and explain the importance of safe driving.
If the policy is working, they'll see other staff putting it into practice.
One of the most effective ways of communicating policy is through a driver handbook. Your handbook might include your whole policy or instead focus on some key elements with additional safety advice and guidance as a way of supporting and reinforcing the policy.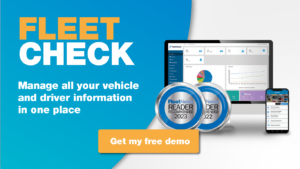 Have your drivers agreed to the rules?
You will also need to keep records to show that this has been done. You should be able to show that all your drivers have
Received the policy
Read the policy
Understood the policy
Agree to abide by the policy
You may have given your employee a copy of the policy when they joined, and provided them with a driver handbook, but it is good practice to remind them of its contents from time to time.
It is increasingly common that line managers are required to discuss Driving for Work issues with drivers at their annual appraisals. This might involve discussing any collisions, failure to carry out vehicle checks or reports of poor driving, but is also an opportunity to refresh their memory on company policy.
You could also look to issue timely reminders on safe driving guidance such as winter driving advice, vehicle checks, and the use of mobile phones whilst driving.
The key benefits of creating and communicating a comprehensive driving for work policy in place include:
Clearly defined rules that reduce the level of driver risk.
Drivers knowing what's expected of them and understand why the rules are in place.
Drivers that are more likely to behave as you'd want them to.
A clear framework for disciplining drivers that don't follow the rules.
If you would like more information on how to manage a safe and compliant fleet, including writing and communicating a driving for work policy, check out our FleetCheck service here.
back