Clean Air Zones: What do they mean for drivers and businesses?
Written by: Simon Pavey, Last updated:2nd February 2022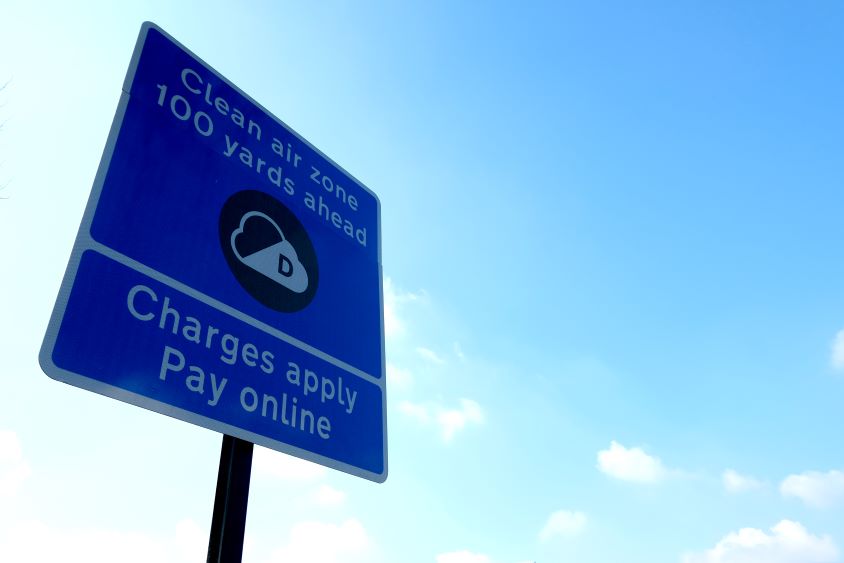 With environmental issues becoming more of a priority for nations across the globe, the UK government has been turning its attention towards policies aimed at lowering harmful greenhouse gas emissions.
Traffic pollution in cities in particular has been a key concern, and Britain decided back in 2010 to impose limits on pollutants such as nitrogen dioxide.
By 2015, this had evolved into clean air plans for major conurbations, with local authorities told they needed to have blueprints in place by the end of 2018.
Clean Air Zones (CAZs) were the result – and they look set to become a way of life for drivers going forward.
What are CAZs?
Clean Air Zones are areas where action is being taken to improve air quality, whether that is along a single road or within most of a city. They are not the same as Congestion Charge Zones, where all vehicles must pay to drive. Instead, drivers will only be affected if their vehicles exceed designated emissions standards.
London already has CAZs in place that follow on from its pioneering Ultra Low Emission Zone, with more cities set to follow suit imminently. Unfortunately, the anticipated widespread 2020 introduction was delayed due to the COVID-19 pandemic, but the rollout should start to gather pace soon.
How do CAZs work?
The Department for Transport and Department for Environment, Food & Rural Affairs laid out their joint CAZ Framework Principles in England in February 2020. They provided a blueprint that local authorities will be expected to take when implementing and operating CAZs.
This includes where boundaries are defined and any policies that need to be applied as a result. Importantly, not all CAZs are charging. Instead, the government recommends that charges should only apply if non-charging measures are not likely to reduce air pollution rapidly enough.
Furthermore, charges can only be set at a level designed to reduce pollution, and any revenue collected must be invested in further environmental improvement.
All CAZs are aimed at reducing nitrogen dioxide emissions from transport as quickly as possible and discouraging the use of older, more polluting vehicles.
Drivers will be responsible for checking if charges apply before venturing into CAZs, which can be done using interactive maps like the one provided by the British Vehicle Rental & Leasing Association. The government also has its own portal for paying relevant fees.
CAZs must be clearly signposted and automatic number plate recognition will be used to capture all vehicles using them. If relevant charges are not paid within seven days of entry, a Penalty Charge Notice will apply.
Why are Clean Air Zones important?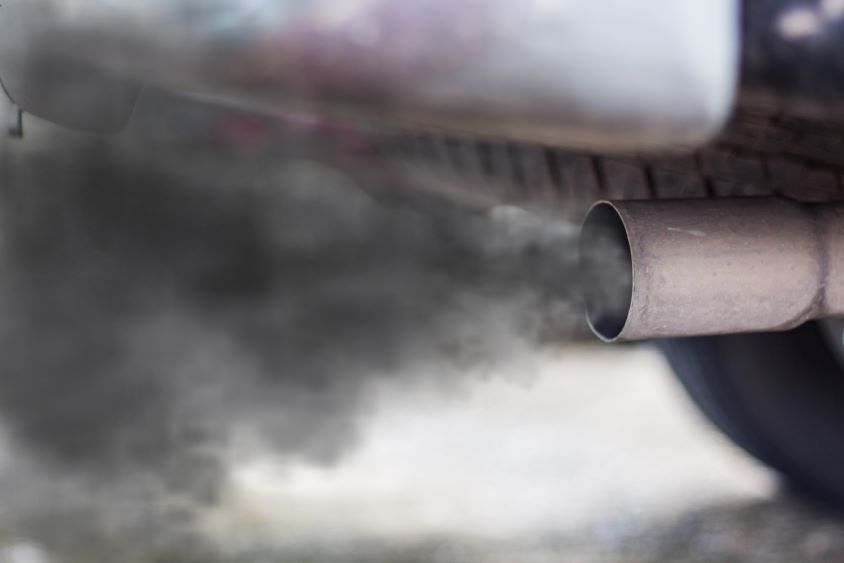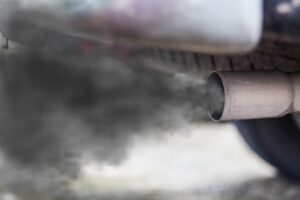 CAZs are part of a wider ambition to comply with strict emissions targets and to make cities more attractive places to live at the same time.
Indeed, the UK has already said it will ban the sale of new diesel and petrol cars by 2030 with the aim of making all cars and vans zero-emission by 2050. Putting actionable steps in place towards these targets is likely to be the only way to ensure they will be met.
It is hoped that this will not only battle climate change, but also the rising problem of poor air quality affecting public health. According to the World Health Organization (WHO), seven million premature deaths per year can be attributed to air pollution, with 40,000 in the UK alone, the Royal College of Physicians and of Paediatrics and Child Health states.
By delivering a significant reduction in nitrogen dioxide, many of these unnecessary deaths could be avoided.
This might not be the only advantage either. Research from CBI Economics suggests that by deterring the most polluting vehicles from entering populated areas, CAZs could inject £1.6 billion into the British economy each year through factors such as reducing time spent off work because of illness.
What will this mean for businesses and fleets?
Understandably, any changes to our network of roads can be a concern, especially if they look set to include charges. When asked about the main challenges for fleets in the next five years, 30 per cent of respondents to Arval Mobility Observatory's 2021 Barometer cited the creation of more CAZs.
However, many businesses are actually likely to find that they can meet CAZ requirements with very little alteration to their typical routines. For example, they can check and pay for multiple vehicles at the same time using a company account and automated payment system. This is no more complicated than using fuel cards and telematics to manage routes and fleet vehicles.
Furthermore, as older vehicles are gradually upgraded to cleaner fleets anyway, the issue of fees and penalties will no longer be relevant. Businesses may even find they are actually increasing profitability as their locations become more attractive to other firms and prospective customers.
An incentive to upgrade?
One of the key benefits of electric vehicles in terms of CAZs is that they are automatically entitled to a national exemption from charges because of their zero-emission status.
This might therefore offer fleet owners an incentive to upgrade sooner rather than later, especially if they frequent affected routes. The Office for Zero Emission Vehicles is potentially able to offer grants to help businesses go greener, with more information available via the Go Ultra Low Campaign.
Eventually, driving EVs and getting used to seeing CAZs may help to spark more environmental awareness within the general population and businesses too. For example, Fuel Card Services uses a vehicle emissions monitoring service called CO2Count. For every certificate issued, a donation to the charity Cool Earth is made that goes towards preventing Amazonian deforestation.
As CAZs become more widespread in cities, it will be interesting to note their contribution to reducing Britain's environmental footprint and to making urban areas healthier places to do business.
back