Car maintenance essentials to keep in your vehicle
Written by: Simon Pavey, Last updated:13th February 2023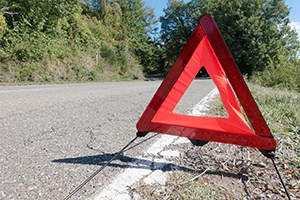 There are many things you can do to stay safe on the road and keep the risk of any unfortunate incidents to a minimum. Regular servicing and maintenance is always advisable, as is signing up to a breakdown recovery service.
Unfortunately, however many precautions you take, there's always a risk of problems occurring when you're driving, especially if you regularly take long journeys.
With that in mind, here are some of the car maintenance essentials you should always keep in your vehicle so you're prepared to deal with unexpected situations:
Empty fuel can
Running out of fuel is one of the most common problems drivers experience on the road, so it's a no-brainer to keep an empty fuel can in the boot. Then, if you find yourself with an empty tank, all you have to do is walk or get a lift to the nearest petrol station to fill up your can.
Spare tyre and jack
Punctures and flat tyres are another common problem. Make sure you always have a spare tyre in the boot and check it regularly to confirm that it's usable.
A spare tyre isn't much use without a jack, so keep one of those in your car as well, and refresh your knowledge on how to change a tyre before setting off on a long journey.
Jump leads
There are various causes of a flat battery, from accidentally leaving headlamps or interior lights on, to the battery simply reaching the end of its lifespan.
If your battery gives up on you, make sure you're prepared with a set of jump leads so you can get a jump start from another motorist.
Basic toolkit
A toolkit with basic items like a hammer, screwdriver and a pair of pliers can come in useful if you find yourself having to do some basic car maintenance halfway through a journey. Changing a headlight bulb, for example, could be much easier if you have some basic tools to hand.
Water
It's wise to keep a bottle of water in your car at all times, mainly because you could find you need a drink if you end up having to wait with your vehicle for breakdown recovery. This is particularly important during the summer months.
Water can also come in handy if you need to top up your radiator.
De-icer and scraper
If you're unlucky enough to find yourself stranded in the middle of winter, de-icer is essential to keep your windscreen and windows clear. Keeping a scraper in the car is also a good idea to get rid of icy build-ups as quickly as possible.
Warning triangles
High-visibility warning triangles can be placed behind and in front of your car if you've broken down on the road and need to alert other vehicles of your presence. This could prove vital to maintaining safety and avoiding any other incidents while you're awaiting recovery.
Torch
Keep a torch in the boot so you can always check your engine, tyres and other car components in the dark. Purchasing a wind-up torch is a particularly good idea, so you don't have to worry about losing battery power.
As well as stocking your car with maintenance essentials, it's vital to carry out regular servicing at garages to keep your vehicle in the best condition. MyService.Expert makes it easy to do this with access to more than 4,500 garages nationwide.
back