Can you prove you're managing driver safety?
Written by: Simon Pavey, Last updated:31st March 2023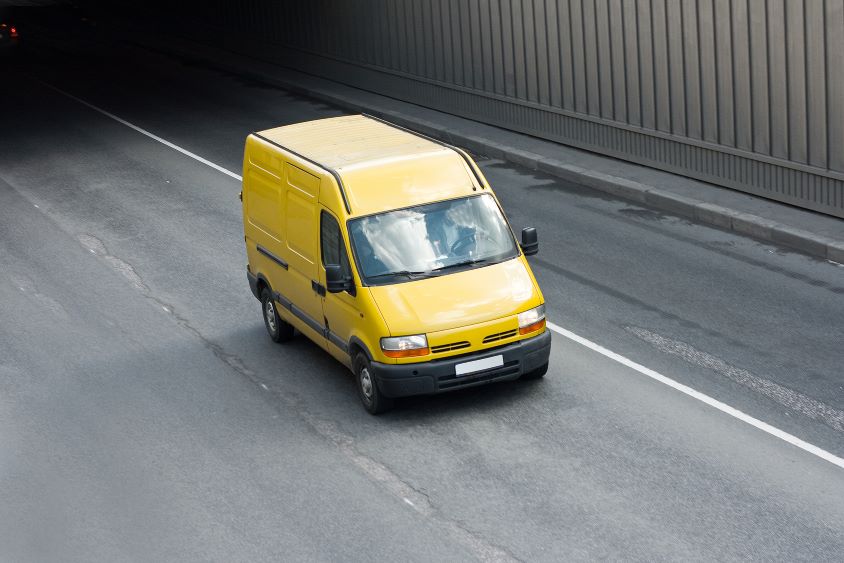 This is the first in a series of articles written with our partners at FleetCheck to help business owners and managers understand their legal requirements around managing staff that drive for work.
Employers have various legal obligations to fulfil in order to ensure that any employees who drive for work do so safely and in a safe vehicle. It comes under health and safety at work legislation in the same way that we need to ensure staff are safe when working in an office, a factory, a warehouse or on a construction site. A vehicle used for a business journey is considered in law to be an extension of the workplace so exactly the same laws apply. Simply taking a copy of their driving licence and letting them take to the road really couldn't be further from what is legally required or acceptable.
According to the Department for Transport, there are around 40,000 injury collisions each year involving someone who was driving for work. We know this is probably much higher as it isn't always recorded whether a driver was at work or not. Further, there are many, many more incidents that just involve damage to vehicles or property. It's just sheer luck that many of those weren't worse, but the disruption and costs caused can still be significant.
There are many contributing factors to road crashes including excessive speeding, mobile phone distraction, impairment through drink or drugs, and poorly maintained vehicles. If one of your drivers were involved in a serious crash, your business would be expected to show it made every reasonable effort to identify and minimise any risks or unsafe practices.
And herein lies the main point. It isn't sufficient just to do these things. You must be able to show documented evidence that you did these things, and that you're continuing to monitor them.
Here are six things you would need to prove you had managed correctly.
1. Driver checks
Maintaining an accurate record for each driver is essential. Government guidance says driver licence checks need to be carried out when starting a job and then periodically thereafter. This means at least annually, and industry good practice is often more frequently. This will confirm personal details, penalty points, any reportable medical conditions as well as verifying entitlement to drive different classes of vehicle. A driver record should also include collision history and training records.
2. Fitness to drive
This covers driver fatigue and tiredness, impairment from drink or drugs, and driver wellbeing. 1 in 5 of all crashes are fatigue related – some caused by the driver being overworked and not taking appropriate breaks, others caused by medical conditions such as sleep apnoea, and still others caused by personal circumstances such as a new baby in the house or stress from financial worries. Many Police forces across the country have for some time been reporting that drug driving offences now outweigh drink driving by some margin, with a very high proportion of those being commercial vehicle drivers.
3. Vehicle checks
The driver is responsible for ensuring the vehicle they're driving is roadworthy, and they could receive penalty points and a fine if it's not, but you also have a responsibility to ensure they know how to check the vehicle, how to report any faults, and to ensure that any faults are rectified quickly. Any safety-critical faults such as a worn tyre, broken light or a cracked windscreen must be fixed before the vehicle is next used.
4. Driver competency
Many car drivers, especially inexperienced ones, may lack the confidence to drive a van safely due to its size and restricted visibility, so training may well be essential to ensure they can do so. But, it's not just driving – think about what else you ask them to do. Do they do a lot of manoeuvring in tight spaces? Do they need training on safe loading or load limits so their vehicle isn't overladen? Do they need to tow a trailer? All of these situations would require specific training, and you need to document where you have identified and met requirements for additional driver training in the driver's record.
5. Work schedules
Many of us complain about van drivers speeding around in a dangerous manner, especially delivery drivers, but think about why they might be doing it before simply blaming the driver. Have they been set an unrealistic schedule that requires them to speed to keep on track, or have they been financially incentivised to speed in order to fit more drops in? The driver could still be prosecuted as they shouldn't be speeding but the employer could also be guilty of putting profit before safety.
6. Safe journeys
Following the Highway Code and road traffic law is essential for drivers but are they familiar with it? Do they know for instance that vans are subject to lower national speed limits than cars on single and dual carriageways? Do you have a suitable policy on mobile phone use while driving and do your drivers know what it is? Whist legal, Bluetooth calls are proven to be no safer than handheld calls so there is always a risk – and think whether the driver's manager or work schedulers are guilty of calling them whilst they are driving.
Of course, there are many more elements of effective driver safety management than those outlined above but they do cover the main areas. Without having robust processes in place for all of these things, it's impossible to manage the health and safety of staff, drivers and road users, and to manage a safe and compliant fleet.
If you would like more information on how to manage a safe and compliant fleet, check out our FleetCheck service here.
back