As bad weather hits the UK, make sure your car is ready
Written by: Simon Pavey, Last updated:13th February 2023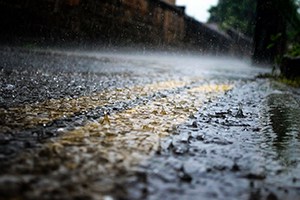 UK drivers should always be prepared for the threat of bad weather during the winter months.
One of the best things you can do to cope with difficult conditions is ensure that your vehicle is properly serviced and maintained.
This could prove particularly important over the coming weekend (January 11th and 12th), following Met Office warnings of strong winds and heavy rain.
'Danger to life'
Forecasters have warned that the high winds and downpours due to hit the UK could pose a "danger to life".
Five separate weather alerts were issued for Friday and Saturday, while commuters in Scotland and northern England were warned of travel disruption resulting from snow, ice and rainfall on Thursday morning.
Met Office forecaster Aidan McGivern explained: "All this weather is being brought about by an active jet stream at the moment stretching across the Atlantic acting as a giant conveyor belt, throwing all sorts of weather towards the UK."
If you're a regular driver, it's vital to take the right precautions so you're prepared for rain, wind and any other conditions.
Vehicle upkeep
Carrying out basic checks and maintenance on your car will help you to stay safe on the roads when the weather takes a turn for the worse.
One of the most important things to do is check the tread depth on your tyres, which UK law states should be at least 1.6mm across the circumference of the tyre.
If your tyres don't have the proper tread depth, it will limit your car's ability to grip to the road, which can be particularly dangerous in wet conditions.
It's also advisable to check your brakes, since you will need them to be in good condition to drive safely in bad weather. If your brakes feel soft or make a grinding noise when applied, the brake pads might need replacing.
If you have driven through deep puddles or floodwater during periods of bad weather, check your brakes afterwards to ensure they're still functioning properly.
MyService.Expert from Fuelcard Services can help you ensure your car is ready to tackle challenging conditions with regular maintenance and servicing at thousands of garages nationwide.
back