The ultimate fleet maintenance guide
Written by: Simon Pavey, Last updated:3rd August 2022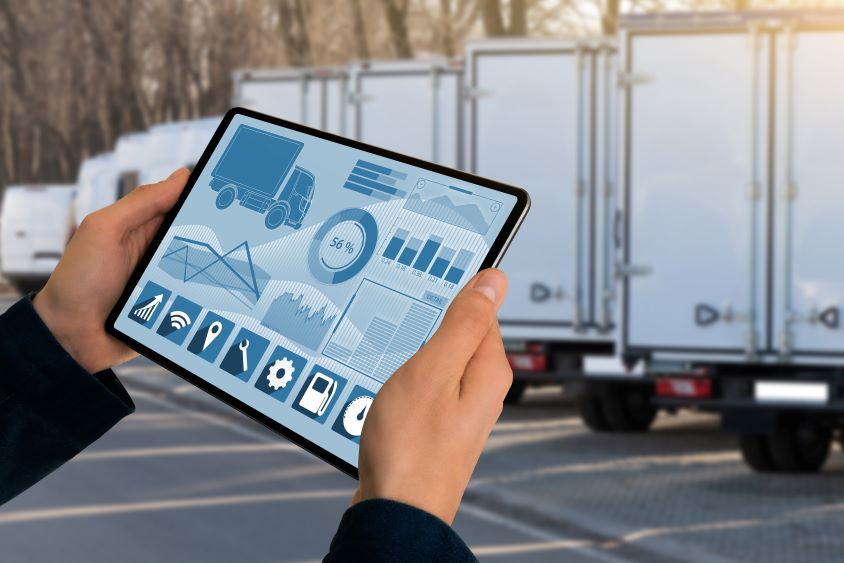 While it would be nice if commercial fleets could operate year-round without fault, that isn't the core goal for experienced fleet operators. Instead, what's useful is to understand the range of challenges your fleet is likely to encounter, and how to either take precautions to avoid them or prepare suitable countermeasures that can be used reactively to minimise downtime.
That's why we've created this fleet maintenance guide, which will cover:
What is fleet maintenance management?
Fleet maintenance management describes the process of proactively and reactively resolving issues facing a commercial fleet, with a view to keeping vehicles operational. There are many reasons why this is important, including that:
Having more vehicles available for use could enable you to take on more contracts.
Driver safety is drastically improved by a proper fleet maintenance protocol.
Well-maintained fleets may prove less expensive to run in the long term, given they're less likely to incur severe damage.
The person responsible for maintaining a fleet can vary from business to business. For larger companies, a senior role is normally allocated to overseeing this entire process. Most companies either build in-house teams to handle key aspects of the maintenance process or look to outsource specific services such as tyre repairs or MOT checks to external providers.
Overall, there are a range of different skills needed to maintain a fleet. Software innovations play a huge role in this dynamic industry, and so developers may be needed to code and improve systems, while logistics is obviously key – not to mention the practical skills needed to actually conduct routine maintenance work on expensive, complex LGVs.
Tips for managing fleet maintenance effectively
With this complexity in mind, here are our maintenance tips that we feel could really make a difference to operators.
1. Document the 'what', 'when', and 'how' of fleet maintenance
It's not only important, but a requirement of every fleet operation that you are able to resolve technical issues when they arise. A more effective approach to maintenance, however, could be to document virtually every issue that your vehicles are likely to face, as well as how to resolve them.
Lean on the internal expertise in your business to get a full picture of what is likely to go wrong with your vehicles. From more standard issues such as tyre punctures or diminishing tread depth, to the rarer, more expensive issues such as a vehicle totalling or a blown head gasket – you only stand to gain by documenting your business' official approach to these challenges and conferring with your team.
In terms of how best to do this, a simple database of errors including fields such as the contact details of providers that can help, projected costs, and dated, historical records of similar issues could be game changing; improving your ability to react to new issues quickly.
2. Invest in the right fleet maintenance software
For many fleet operators, there is a lot of data to monitor at any one time. It's useful not only to keep an eye on the maintenance of your vehicles, but also track their routes and mileage. While this could be done with manual methods, it's often more cost-efficient and practical to invest in a software solution that can help your team focus on the more strategic elements, while automatically collecting data.
At Fuel Card Services, we have developed an answer for this problem. Our fleet services include:
MileageCount – a system for automatically recording and reporting on your vehicles' mileage claims. This could remove some of the manual reporting tasks your drivers may be assigned with, meaning less admin work and more vehicle uptime whether you're operating an owned, leased, or grey fleet.
Tele-Gence – our smart telematics solution. This fully customisable solution helps cover all key aspects of your fleet operation; monitoring driver performance, fuel cost management, and equipping your vehicles with the right cameras and equipment to improve safety.
Expert – an online vehicle repair and maintenance portal that can give you access to pre-negotiated maintenance rates at thousands of leading UK garage dealers and independent providers. This solution centralises the billing and cost-analysis process behind every maintenance operation; better equipping your team with the right insights to make strategic decisions.
Having the right technology stack in your business could not only help you save costs, but it could also prove to be an attractive prospect for drivers. Putting driver safety at the heart of your operation is key and combining this with tech that reduces each driver's admin load could give you an edge over competitors.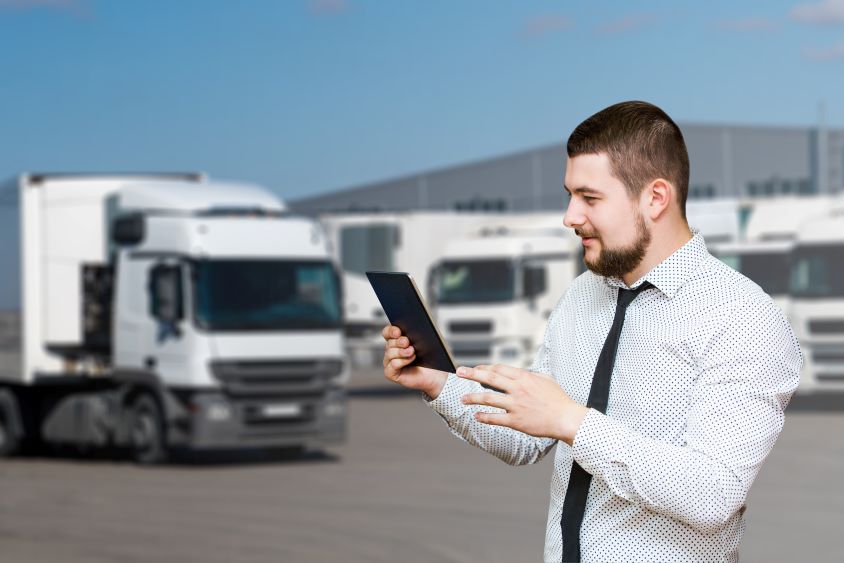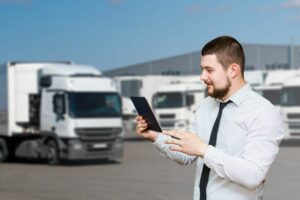 3. Build a healthy relationship with your drivers
There's no shortage of companies that will advocate building strong employee-employer relationships, but have you considered that strengthening relationships with your drivers could have knock-on benefits for vehicle maintenance?
If your drivers are proud of their vehicles, confident that you're equipping them with the best-in-market technology to do their jobs effectively and feel that they're able to communicate with you openly and honestly about issues facing their vehicles, then you're increasing the chances of having issues flagged early on and resolved quickly.
For example, have you considered the potential benefits of equipping your drivers with an easy-to-use fuel finder app that can help speed up their search for a local filling station? Or even speeding up their routine safety checks with a similar type of app?
Making smart choices around improving your operation and sharing your thoughts and priorities with your drivers could help them feel more supported and emotionally invested in your company, which is likely to yield benefits in a variety of ways.
Why vehicle maintenance matters
Vehicle maintenance should be a top priority for your business, and the first and most obvious benefit of a good plan is vehicle and driver safety. Badly maintained cars may be more prone to failures on the road that could lead to serious accidents. Some areas to look out for include:
1. Using a vehicle maintenance planner
There are clear financial benefits to keeping your fleet well-maintained, and the best way to manage this at scale is with a robust maintenance schedule. Having a good schedule reduces the risk of breakdowns or other issues that can force a car off the road unexpectedly- and this type of unplanned downtime can be very costly for firms. It also may mean they have to alter schedules and risk disappointing customers.
So, taking the time to create a vehicle maintenance planner – preferably one that's digital, features some level of automation, and can be shared with all relevant parties, could streamline your process in the long run.
2. Getting light vehicle maintenance right
Even simple things like making sure your tyres are the correct pressure can improve fuel economy, and therefore reduce running costs.
Therefore, you need a clear plan for what levels of fleet vehicle servicing you'll look to conduct at different touchpoints with drivers. This must ensure that every vehicle you operate has its own service schedule that's planned well in advance.
Don't leave it to the last minute or arrange this on an ad-hoc basis. Factors to consider when creating a maintenance schedule include:
The vehicle's age
Frequency of use
Mileage
Operating conditions
3. Stay up to date on the latest laws
It's also essential to familiarise yourself with the current laws around vehicle maintenance, as employers may be liable for accidents that occur on the road if they fail to adequately protect drivers. Research suggests that some fleet operators may currently be at risk of incurring considerable fines due to inadequate maintenance programs.
With the importance of proper maintenance processes underlined, how should you actually go about implementing a maintenance program?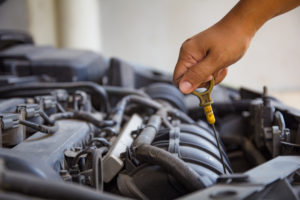 How to conduct service checks
We've touched on what vehicle maintenance is and why it matters – but what should a good maintenance programme look like on a day-to-day basis? There are a wide range of checks that need to be performed. Knowing what these are and how frequently they should be done is a vital step in keeping your fleet moving.
For everyday checks – remember FLOWER
Firstly, you must be performing a range of regular checks on your vehicles. Ideally, these should be done every day before setting off, but they should at least be done on a weekly basis or before any long journey. The best way of handling these is to have drivers take responsibility for their own vehicles, so it's vital they're trained on what to look for and how to report the results.
There are a few key areas that should be focused on here. The AA suggests these can be easily remembered with the acronym 'FLOWER', which consists of the following:
Fuel
Does the vehicle have enough fuel to make the journey? If not, make sure you know where you can use your fuel card to fill up. This may seem obvious, but you'd be surprised how often it's overlooked, and running dry can cause big problems – especially in the winter or for diesel vehicles.
Lights
Are all the bulbs working? Brake lights, indicators and headlights are especially vital. Therefore, have someone walk around the vehicle to make sure they not only work, but can be easily seen. This means clearing away any debris or mud that could obscure them.
Oil
Check your dipstick to ensure your oil level is between the minimum and maximum marks on the stick. If not, you could be running the risk of serious engine damage. This is also a very common problem, as the RAC notes one in three vehicles it's called out to have dangerously low oil levels.
Water
Make sure your screen wash reservoir is topped up regularly. This is important year-round, but especially so in winter when grit, snow and mud can all smear your windscreen. Even in summer, bugs and pollen can hamper your view, so don't run the risk of an empty water bottle.
Electrics
Aside from your lights, you should also check other electrics such as your battery. Make sure the connections are clean and tight and use a battery monitor to check its health. It's a good idea to keep a set of jump leads in each vehicle – or at least on hand at your site – if you have a flat battery. The most common cause of this is leaving lights on, but this issue can also occur if the car hasn't been used for a while or is used mainly for very short trips with lots of stopping and starting.
Rubber
Making sure your tyres are in good condition is also essential. This involves several steps. Firstly, make sure they're set to the right pressure as specified in the vehicle manual. Using a pressure gauge is a good idea for this. Then, check the tread depth meets minimum requirements. The treads should be at least 1.6mm deep – that's about the size of the rim on a 20p piece if you're not sure. Finally, check the tyres for any other signs of wear or damage, such as cuts, splits, or bulges.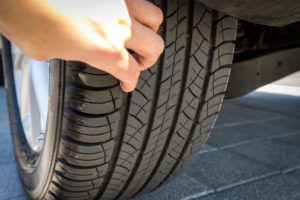 If the daily checks spot any issues with these components, they should be immediately flagged up for maintenance or repair before the car is sent out on to the road.
Conducting longer-term checks for vehicles
A timeframe should also be laid out for more comprehensive servicing, or this could be conducted once a vehicle surpasses a fixed number of miles. This should go into more depth on a range of maintenance issues, including:
Coolant
Air filter
Spark plugs (for petrol vehicles)
Brakes
Transmission fluid
Serpentine belt
Keeping your vehicles in good working order is an essential part of any fleet manager's job. While some of the day-to-day work can be delegated to individual drivers, it's still vital that you have a clear plan in place. This means undertaking frequent checks of key systems and a regular vehicle service schedule for more comprehensive car maintenance.
We hope this guide has helped to develop your understanding of fleet maintenance and give you some ideas around how you could fine tune your operation.
How can Fuel Card Services help?
At Fuel Card Services, we specialise in fleet maintenance and have developed a full suite of tools that you can use to become more cost-effective in your operations. Every good fleet management operation requires a desire to both protect drivers and profits, the right people in place, and the right technology to make an efficient operation possible.
To see how we can support you with the right technology, including advanced telematics, view our range of fleet services today, and get in touch with one of our friendly experts for a tailored quote.
back